It's not a typo, but a fascinating detail behind the story of Fantesca wine. I love wine stories! So, before we begin, take a sip of "Hope" (or one of the other four wines) and know that's there's a lot of history and some interesting tidbits that went into each drop. For me, that's the journey from yummy to captivating.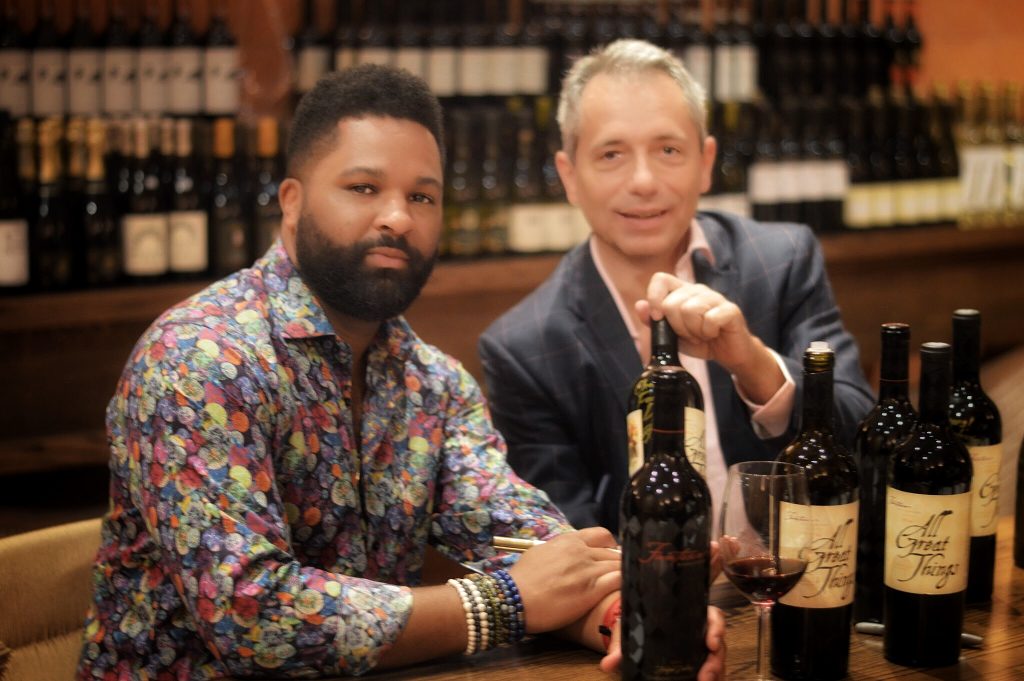 Somm Kind of Wonderful
DLynn Proctor is the Director of Fantesca Estate & Winery in St. Helena (Napa Valley), California. You may know him as one of the protagonists in all three SOMM films. Among the many accolades, DLynn was named, 'Best Sommelier in America' by Wine and Spirits Magazine in 2008, a finalist in The Chaîne des Rôtisseurs Société Mondiale du Vin 'Best Sommelier in America Competition' in 2008 and 2009, and named to the National RUDD Scholars of 2011.
DLynn has amazing style and finesse, but is approachable. He makes you feel like you're his dearest friend and has an uncanny ability to remember people's names and personal details.
I first met DLynn in 2014 while promoting an event for Wine by the Bay that was featured in the Miami Herald. Owner Stefano, his assistant Julieta and Corian of Unfiltered Unfined Wines and I had a chance to sit down and chat with him about his newest endeavor. Most importantly, we watched him pour while unveiling the story behind the wine in the most eloquent way.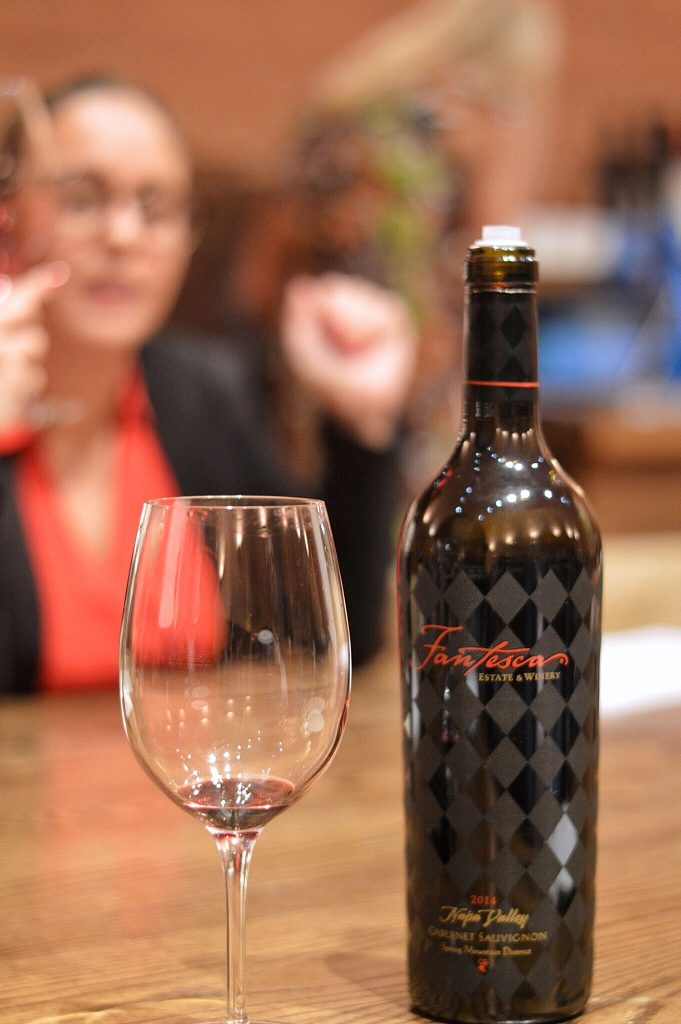 Fantesca
La Fantesca was the only female character in the early theatrical performances of Commedia dell'Arte that inspired Cirque du Soleil. Fantesca was the servant, but far from servile. She was a bold and savvy seductress who knew just how to get her way.
Proprietors, Susan and Duane Hoff feel that wine is not a trophy, but something to be shared with family and friends while enjoying conversation and, of course, great stories. Indeed, the story of how they arrived at owning and running Fantesca is very interesting. I suggest you read it here.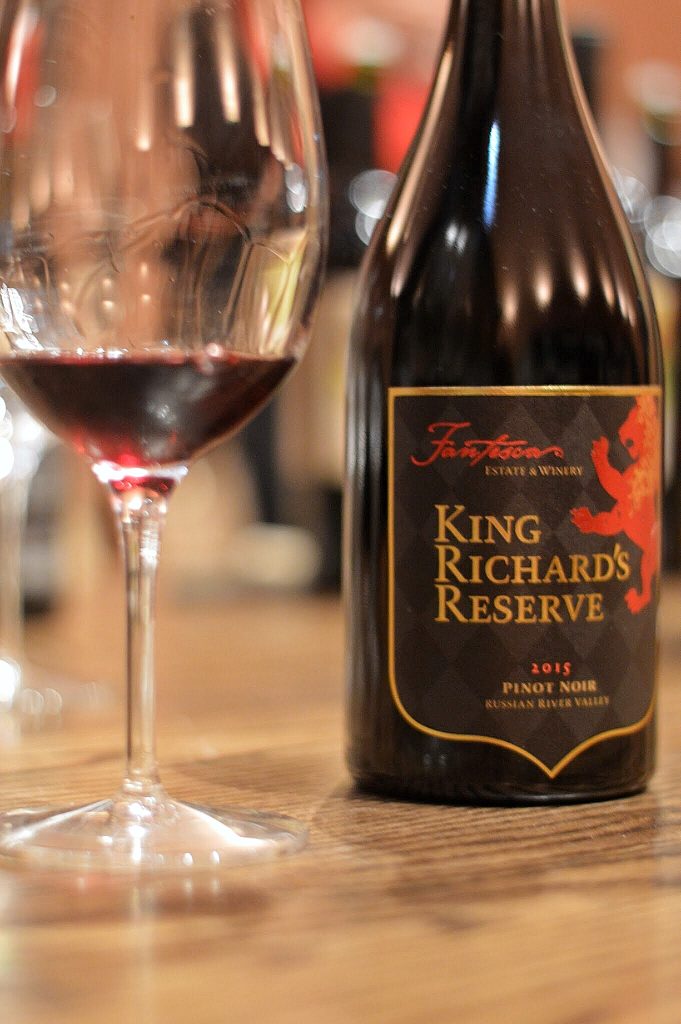 The Wines
We tasted four of the only four wines that are produced at Fantesca. Winemaker Heidi Barrett produced the 2015 Chardonnay; 2014 All Great Things™ "Hope" Red Blend (made up of Cabernet Sauvignon, Merlot, Petit Verdot and Cabernet Franc); and 2014 Estate Fantesca Cabernet Sauvignon; and Tony Arcudi, Associate Winemaker produced the 2015 King Richard's Reserve™ Pinot Noir.
I don't think I had a favorite and loved them all. While Heidi Barrett's wines I could easily drink alone, I'd love to pair King Richard with my next cook slow meal.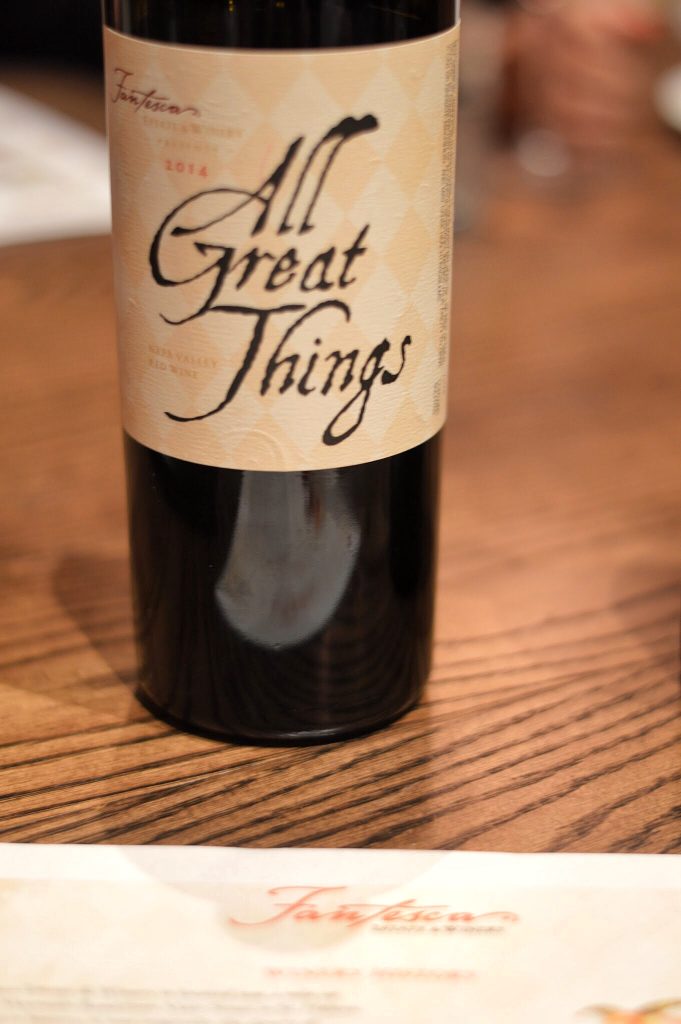 Attention to Details
There are so many details that make the Fantesca experience such a rich one. I invite you to visit their website and watch the video and if you're really lucky, sit down with DLynn. Here are a couple of my favorites:
Words, font and character: 2014 All Great Things™ "Hope" Red Blend is the sixth release in their All Great Things series inspired by the words of Winston Churchill: "All great things are simple, and many can be expressed in a single word: freedom, justice, honor, duty, mercy, hope." One label side shows, "All Things Great" in a bold and confident font, while the front depicts a young girl playing with dancing bubbles on a sunny day. Don't be swayed by the frolicky nature of this picture. The wine notes call this wine: big, bold and ripe and my wine newbie self agrees — I was smacking my lips!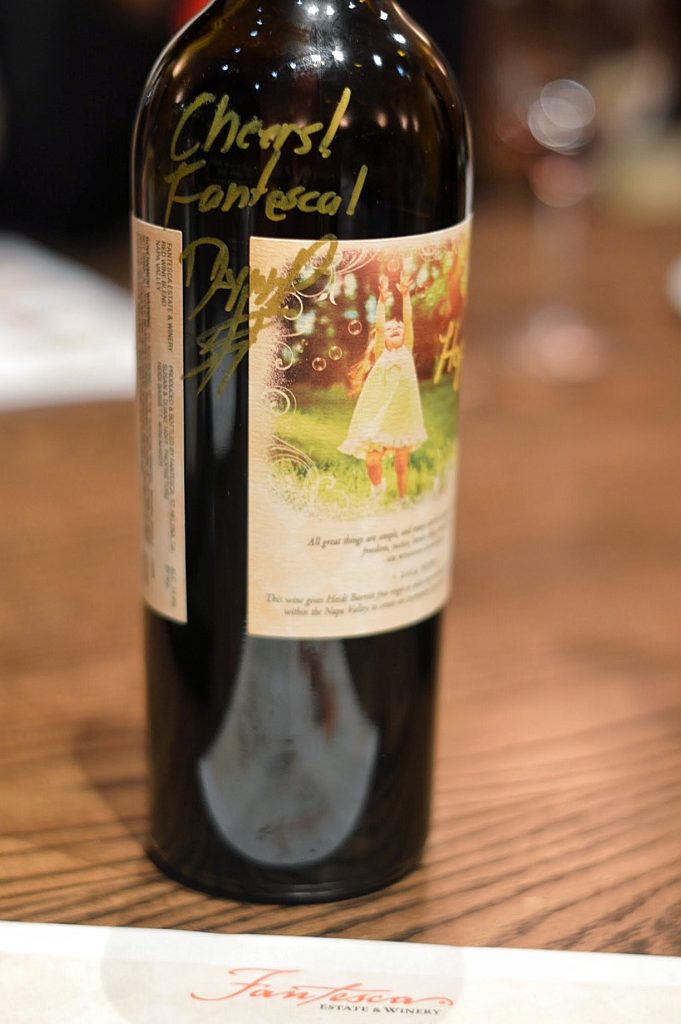 Fortune Corkie®: One evening while Susan, Duane and their children were eating take-out Chinese food, their daughter asked, "Why couldn't we put a fortune on the corks? We could call them Fortune Corkies!" For the family, fortune cookies were great conversation starters and this simple play on words became a bottling tradition.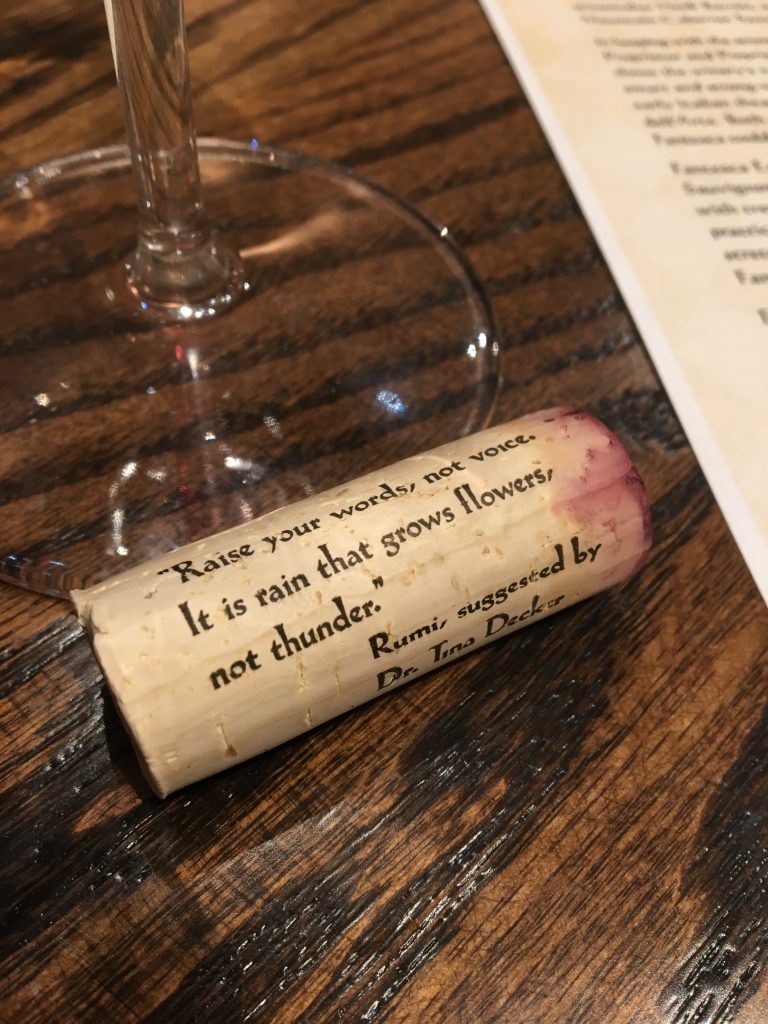 Since 2002, they've placed their favorite quotes that relate to following your dreams, love and wine on their corks and DLynn says that in each case every cork should have a different quote. Visit their website and submit your favorite quote for consideration. If you read my last Blog, you'll know what I suggested!
With DLynn, we each read our fortune corkie. Fortune or luck, mine was truly me and I shall cherish it forever: "Raise your words, not voice. It is rain that grows flowers, not thunder."
I don't know about you, but I could use a little hope and fortune in a corkie. Until next time, put down the phone and read a book; raise a glass with family and friends; and share a story.
#MyArtEscape @allegorypr