It's not a typo, but a fascinating detail behind the story of Fantesca wine. I love wine stories! So, before we begin, take a sip of "Hope" (or one of the other four wines) and know that's there's a lot of history and some interesting tidbits that went into each drop. For me, that's the journey from yummy to captivating.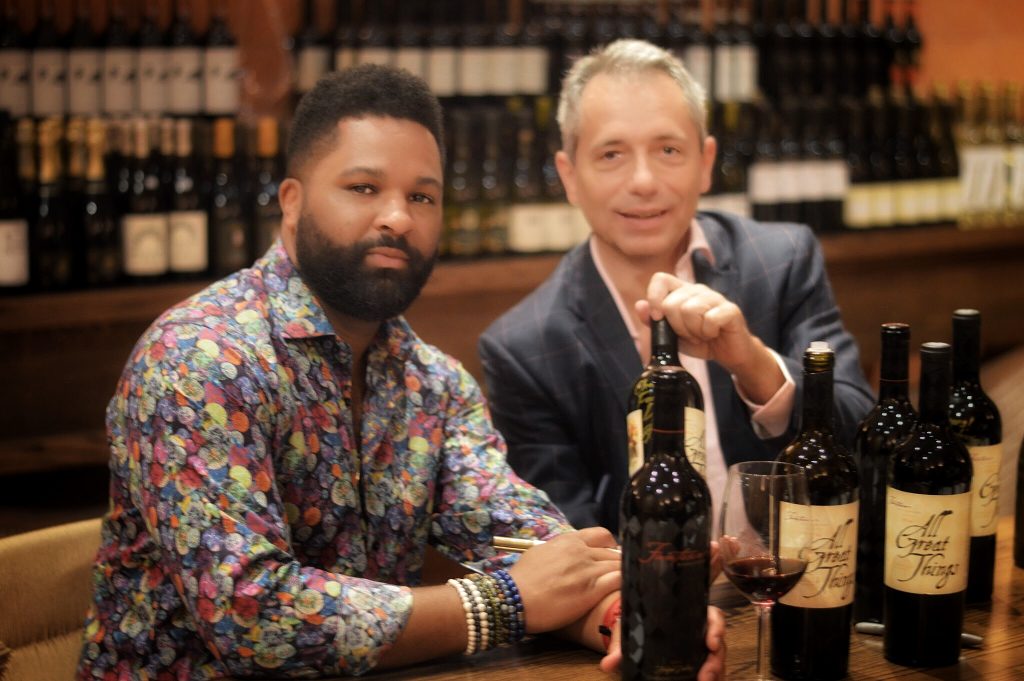 Somm Kind of Wonderful
DLynn Proctor is the Director of Fantesca Estate & Winery in St. Helena (Napa Valley), California. You may know him as one of the protagonists in all three SOMM films. Among the many accolades, DLynn was named, 'Best Sommelier in America' by Wine and Spirits Magazine in 2008, a finalist in The Chaîne des Rôtisseurs Société Mondiale du Vin 'Best Sommelier in America Competition' in 2008 and 2009, and named to the National RUDD Scholars of 2011.
DLynn has amazing style and finesse, but is approachable. He makes you feel like you're his dearest friend and has an uncanny ability to remember people's names and personal details.
I first met DLynn in 2014 while promoting an event for Wine by the Bay that was featured in the Miami Herald. Owner Stefano, his assistant Julieta and Corian of Unfiltered Unfined Wines and I had a chance to sit down and chat with him about his newest endeavor. Most importantly, we watched him pour while unveiling the story behind the wine in the most eloquent way.
Continue reading "Let's Share a Fortune Corkie®: A Fantesca Wine Tasting"