As I am writing this blog post, the Instagram hashtag Yayoi Kusama (#yayoikusama) has 850K related posts and @yayoikusama_ (which I presume is the artist's official Instagram) has 31.3K followers. There's plenty of unofficial accounts and a variety of Yayoi-ish hashtags. Search Yayoi Kusama news on Google and you'll find 40,400 results. Switch to "All" and there will be more than 7 million results.
It's infinite and that's Yayoi Kusama.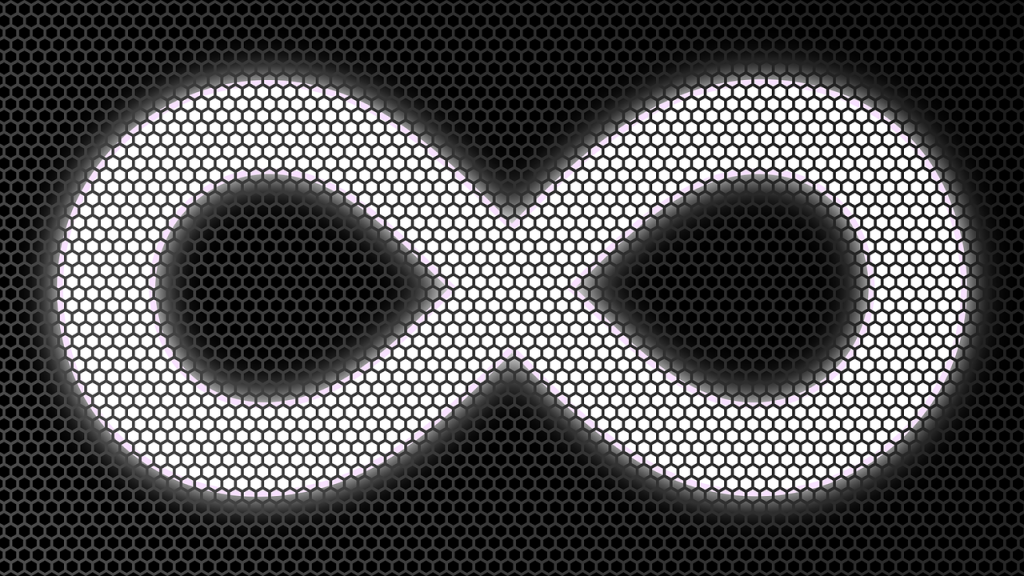 There's nothing that I can write that hasn't been written before about Kusama, who has lived through a turbulent, personal history for nine decades. Today, I can only relate my personal experience and it was a magical one!
I adore polka dots and my daughter's first Easter outfit was a navy blue dress with white polka dots. The hat had a matching fabric sash. I loved it and she hated it. I tried for all of her preschool years, to force polka dots on her, but failed.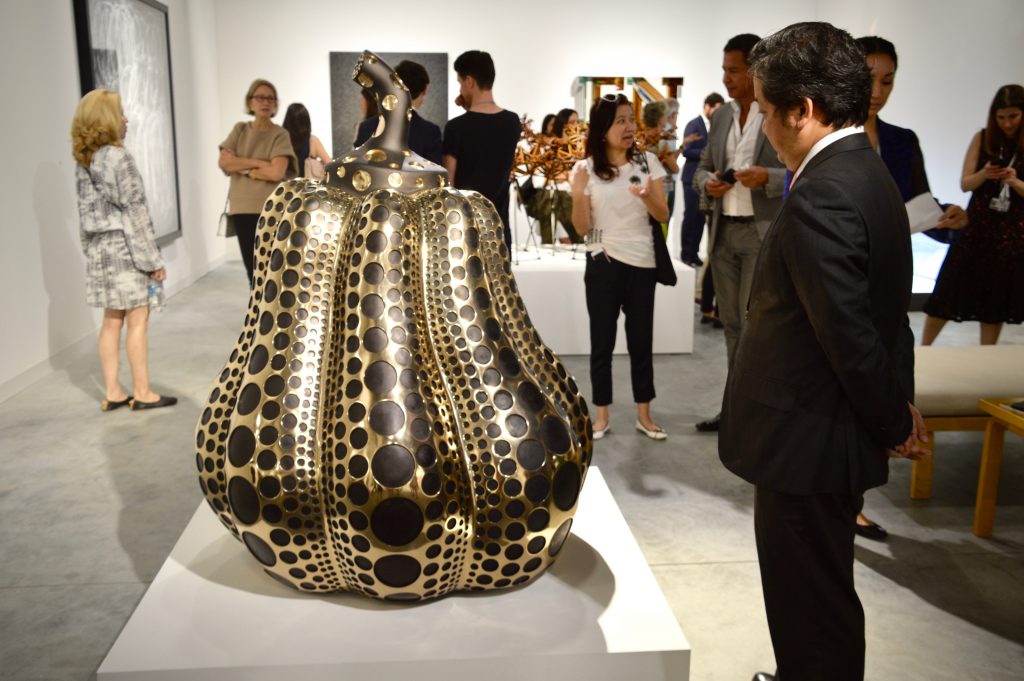 Before even knowing anything about Yayoi (can we be on a first name basis?), I was drawn to one of her pumpkin sculptures at a gallery participating in Art Basel Miami. A man looked at it pensively while I wondered what he was thinking.
A couple of years ago a friend recommended to see a documentary about her life. I did plan to watch it, but it got bumped off the long list of things to do. Over time, I would hear other Yayoi murmurs and rather than research, I would just recall those dots.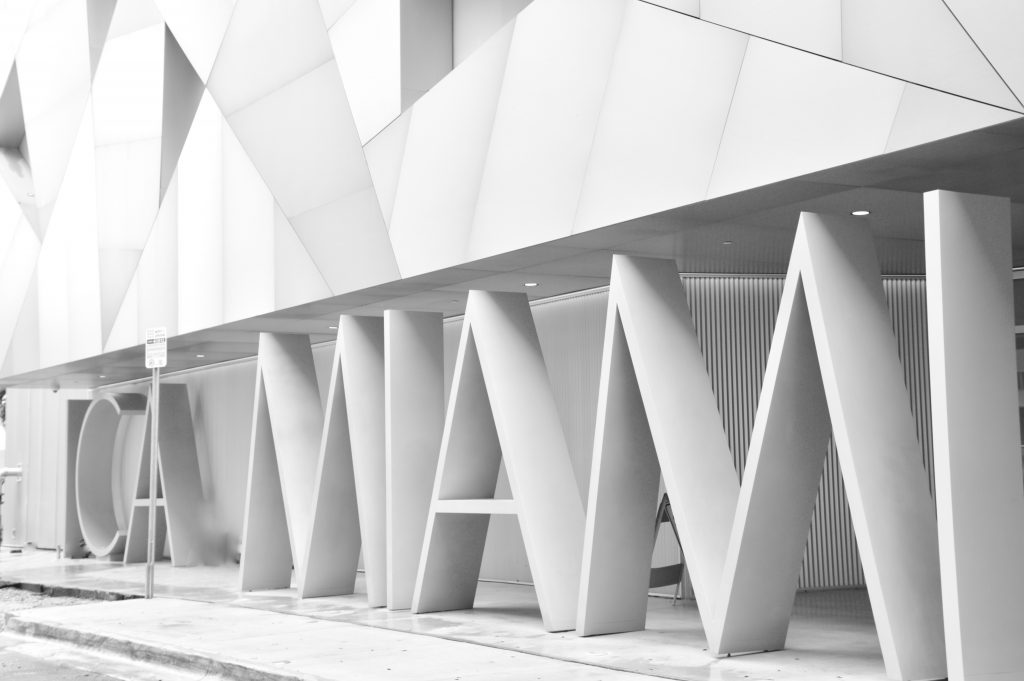 Then, recently I received an email that I must go see All the Eternal Love I Have for the Pumpkins at the ICA Miami. Without thinking twice, I purchased two tickets for $30.00 for myself and a friend, and squeezed that one minute experience, which I might add entails a 2.5 hour round trip car drive, into my busy schedule. Yes, if you are blinking at the last sentence: it translates to $15.00/person for a 60 second, solo view of Yayoi's Infinity Mirror Room.
In order to prepare for the visit, I finally watched Kusama: Infinity and I suggest you do the same.
Connecting the Dots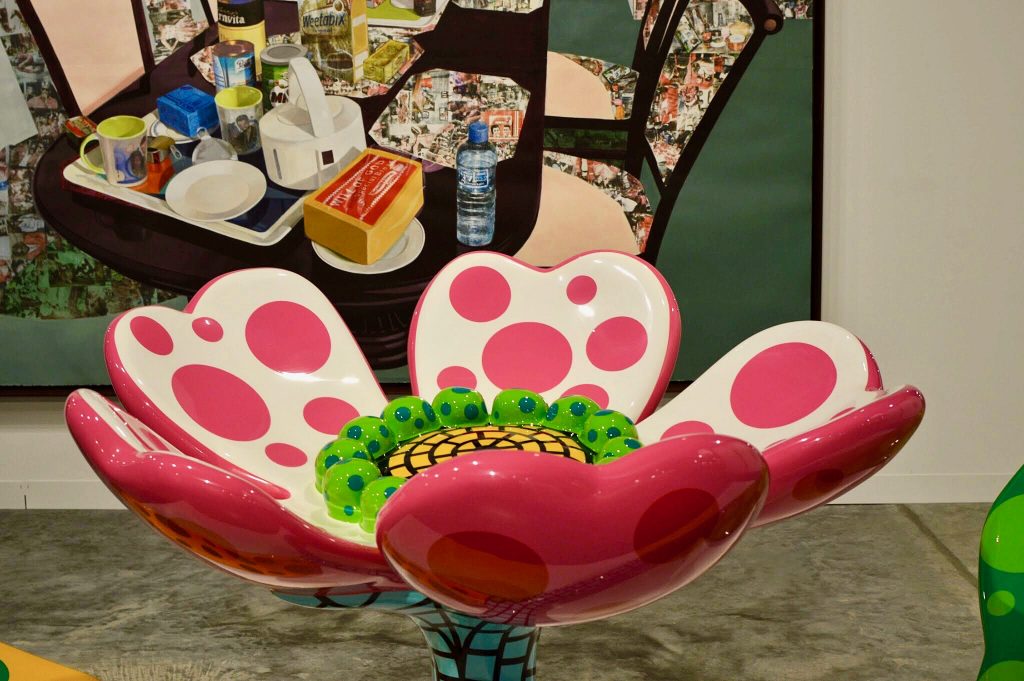 Between that first work of art that I saw to some last minute research, I gained a compassionate understanding of Yayoi Kusama's life and career. To think that at ninety years old, she walks to her studio almost every day and meticulously and obsessively creates dots on canvas or other two or 3-D mediums, fascinates me. Her therapy became #MyArtEscape.
It was reported in January, 2018 that over 75,000 people visited With All My Love For The Tulips, I Pray Forever at David Zwirner in New York. At ICA Miami, they receive 20 people per thirty minute time slot and hundreds line up on Thursdays when entrance is free.
I imagine during Art Basel/Miami Art Week attendance will skyrocket. Multiply those figures by the amount of people who will visit any of the Infinity Rooms around the world, from today until a closing date of probably never, means that Yayoi's artistic legacy will be limitless.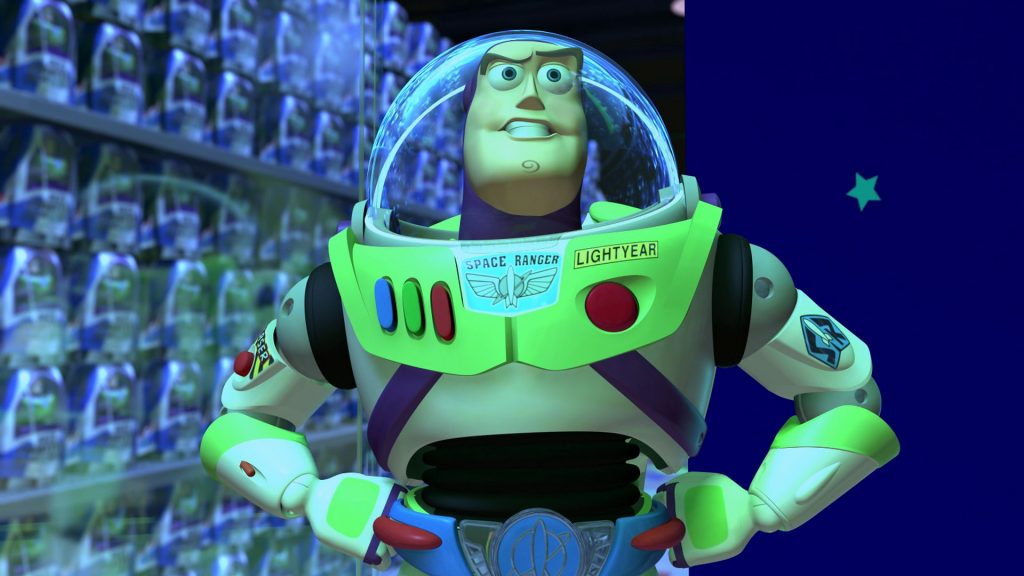 Buzz Lightyear said, "To infinity and beyond" a remark embraced by children and adults alike. How often do you see Facebook posts, "I love you to infinity and beyond?" Infinity is the fictitious place (or non-place to be exact) that we dream to reach.
For Yayoi, infinity may once have been a location to escape like fields of flowers or an infinite reflection of polka dots, but now it's eternal hope for her and us all.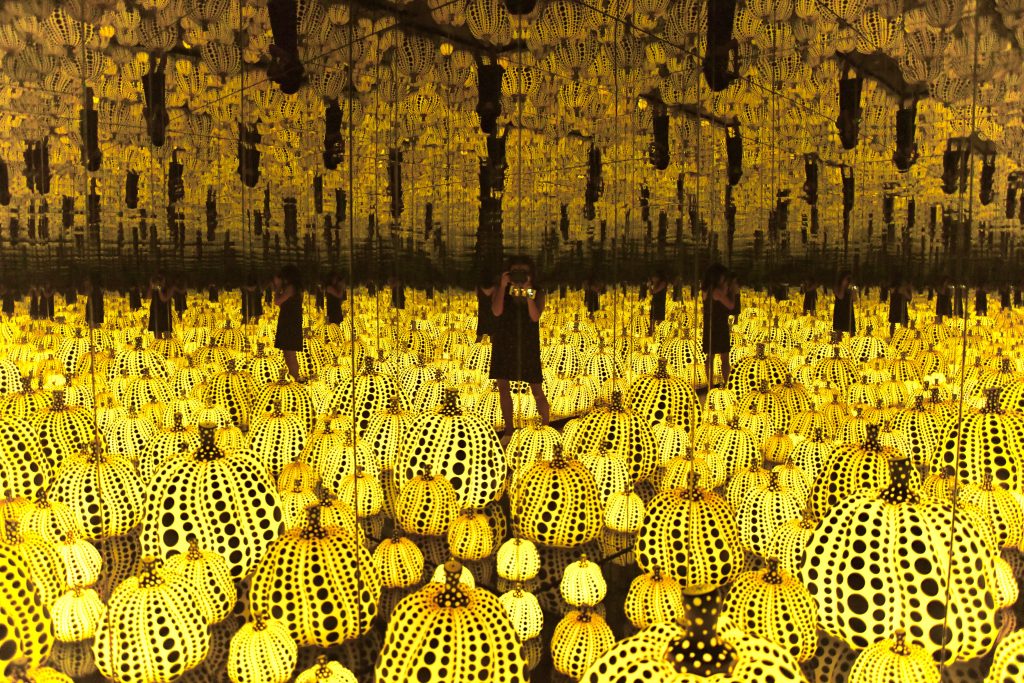 And, as we make the most out of our 60 seconds, immersed in that infinite field of spotted pumpkins, we can reach Instagram immortality by the click of our iPhone. Or, if we leave our phone behind (which I plan to do next time), our imaginations will be forever sealed in that magical spot/polka dot.
Our earth is only one polka dot among a million stars in the cosmos. Polka dots are a way to infinity. ~ Yayoi Kusama
@AllegoryPR #MyArtEscape