Fast and Easy Homemade Taco Dinner Recipe
It's Week 8 of the Florida stay-at-home order, although things are slowly starting to open up. However, if you take a look at traffic and social media, you'll know that people are flocking to the marinas and any open recreational spaces – public beaches are still closed. We may have to redefine "slow."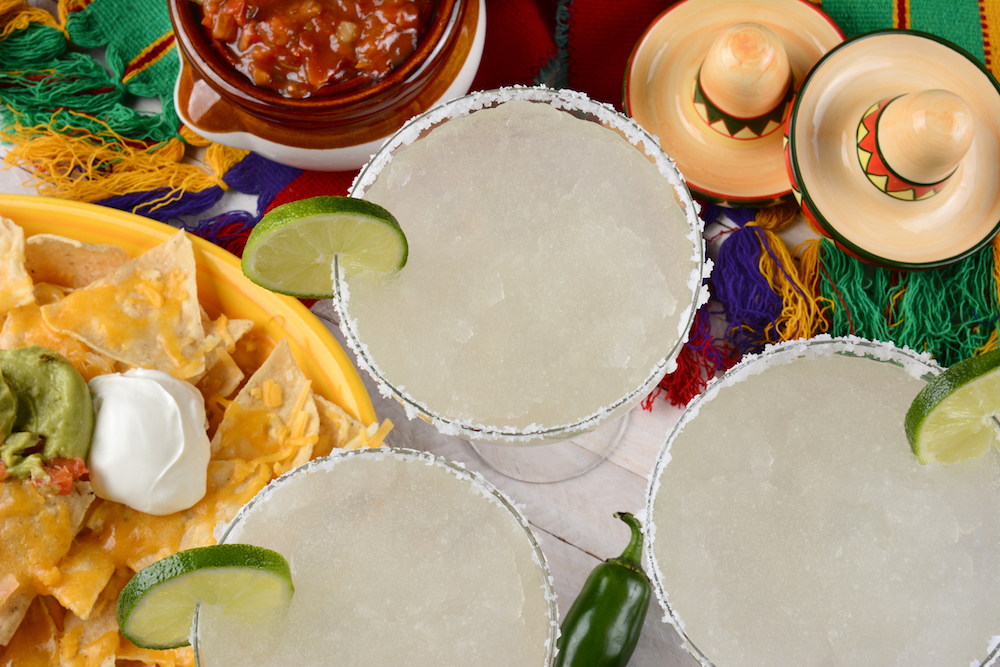 It's also May 5th or Cinco de Mayo. Typically, bars and restaurants are crowded with people who don't mind invading each other's personal space while downing Margaritas and Mexican-ish finger food. You'll have to grab your Mexican food curbside this year and hopefully, bought your Margarita Mix and Tequila earlier than today. Since liquor sales are way up, you last-minute planners may find yourself drinking wine, like me!
May 5th
DYK that May 5th is the 126th day of the year since 2020 is a leap year? According to Wikipedia, this day marks the approximate midpoint of spring in the Northern Hemisphere and fall in the Southern Hemisphere. There are also 239 days left in the year. However, who's counting because since the start of the pandemic, we're just taking life one day at a time. And, even if you remember what day of the week it is, it just doesn't seem to matter anymore.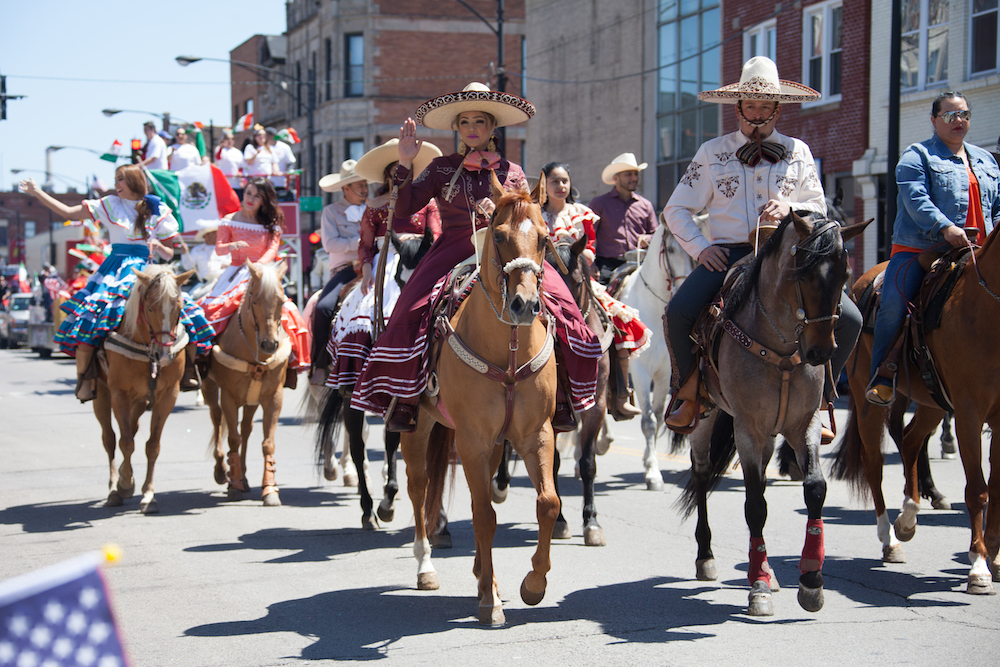 Cinco de Mayo
I don't know much about Cinco de Mayo other than it's a day when people get drunk and eat tacos. So just in case you don't know much more than me, I figured it's time to dig a little into the history. First of all, it's not Mexican Independence Day – that's on September 16th. Cinco de Mayo officially commemorates the anniversary of an early victory by Mexican forces over French forces in the Battle of Puebla on May 5, 1862. It is not the anniversary of the defeat and expulsion of the French forces by the Mexicans, which occurred in 1867.
It's also not a United States national holiday, but is meant to be a day to celebrate Mexican culture, plus the achievements and experiences of Mexican-Americans. So narrowing down the day from celebrating achievements and culture to a drunken, Tequila fest is really sad. However, not surprising: 💰kaching 💰.
Feeding Five Under 25 $: Making Soft Tacos/Tostadas from Scratch
Since this is a recipe blog post, I'm not going to go far into taco history. If you'd like to feed your food geekiness, I urge you to read this article by Smithsonian Magazine. Otherwise, I see tacos in this way: You can purchase a bag of Maseca® corn flour and chop up and season leftover meat, quickly feeding a lot of people for just a few dollars! So, that's what I did.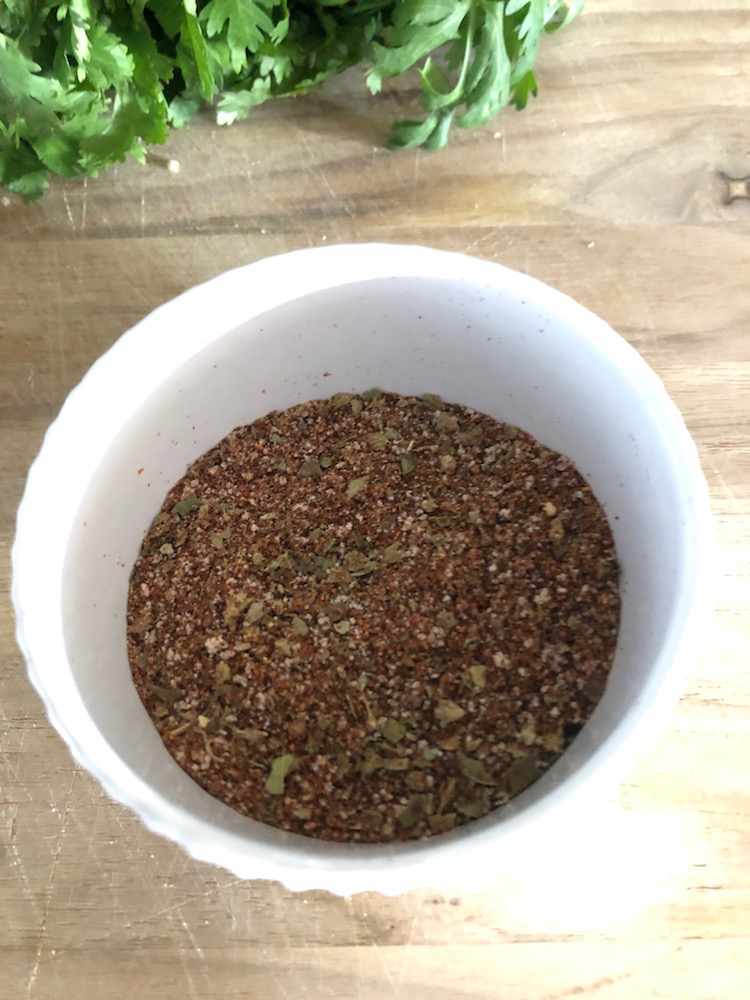 Taco Seasoning found on Gimme Delicious
Clean the tomatillos and cut in half. Place them half side down on a baking sheet along with the garlic cloves and peppers. Broil until charred.
4 tablespoons chili powder
2 tablespoons cumin
1 tablespoon paprika (I used smoked paprika)
1 tablespoon salt
1 teaspoon garlic powder
1 teaspoon dried onion
1 teaspoon oregano
1 teaspoon black pepper
1 tablespoon cornstarch (optional)
Add all the spices to a mason jar. Cover tightly and shake.
Tip: 2 tablespoons of taco seasoning is equivalent to 1 packet of store-bought taco seasoning.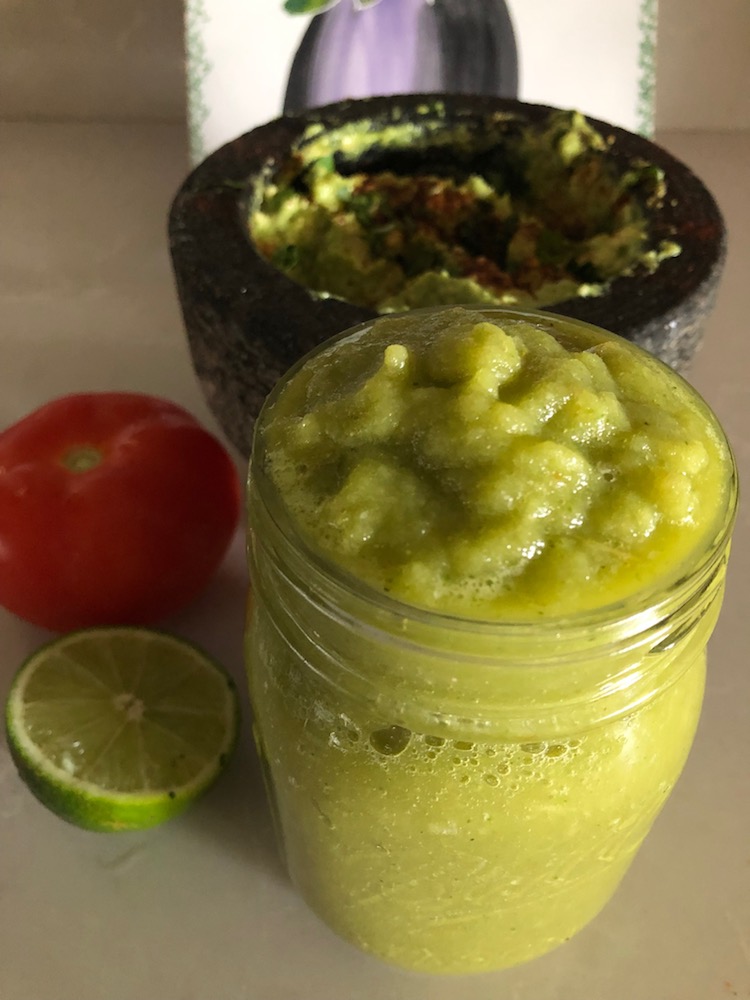 Salsa Verde from Kitchn
1 pound tomatillos (about 12 medium)
3 cloves garlic
1 medium serrano or jalapeño pepper
1/2 cup diced white onion (1/4 medium)
1/2 cup coarsely chopped fresh cilantro leaves and tender stems
1 teaspoon kosher salt
2 tablespoons water
Note: The original recipe says peel the garlic cloves, but I left them on and then removed them from the skins once broiled.
While the tomatillos, garlic and peppers cool, chop up the onion that has been rinsed under water.
Add all of the ingredients into a blender and blend to the desired consistency.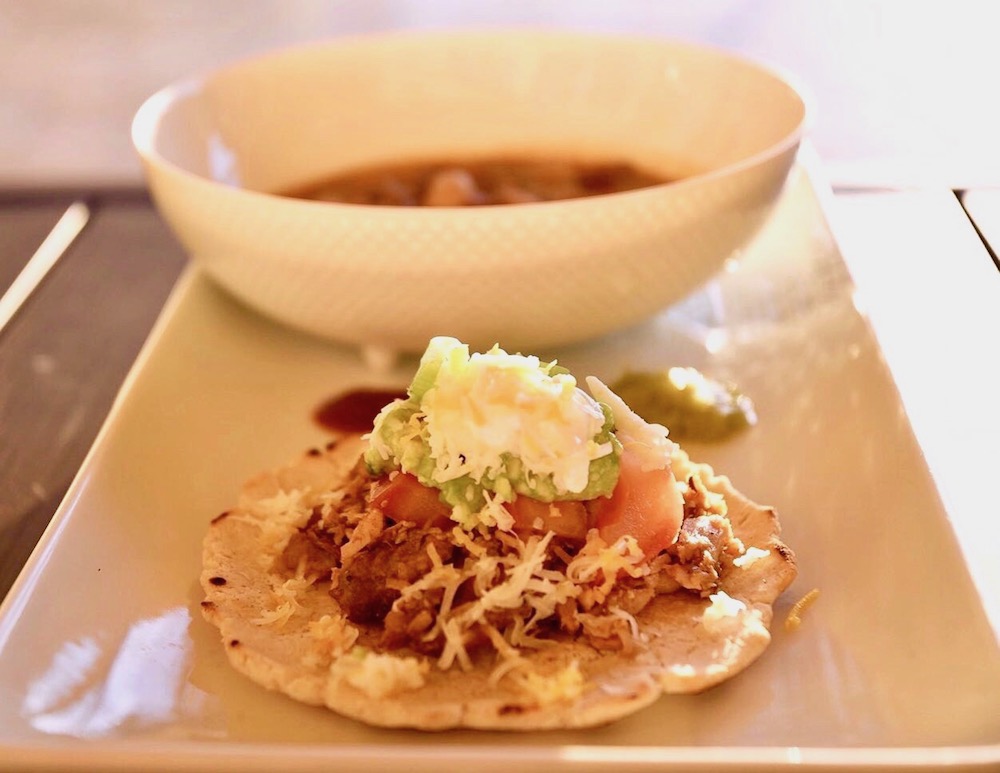 Soft Tacos/Tortillas/Tostadas (Found on Kitchn, but this recipe is also on the corn flour bag)
2 cups masa harina
1/2 teaspoon kosher salt
1 1/2 cups hot water (hot tap water is fine)
Mix the flour and salt and then add the hot water. Stir until combined.
Knead the dough with your hands directly in the bowl. Add more water or masa (sparingly) to get the desired consistency: it should feel like playdough.
Cover the bowl with a towel and let the dough rest for 15 – 30 minutes. Note that it won't rise like regular bread dough.
Roll a few tablespoons of the dough to make golf ball size balls.
Flatten with a tortilla press that is covered with plastic. ]
Note: I don't own one so the bottom of a small pot worked and then I just tossed it by hand to thin it out a bit more. The plastic wrap separating both of the flattened ball helps.
Warm a cast iron skillet on medium heat until you can feel the heat an inch above the surface.
Cook the tacos on each side for about 2 minutes.
Remove and keep tacos warm in a dish towel.
The Filling
I've used, on two separate occasions, leftover beef and chicken combined with sausage as the filling. Gently warm the meat in a pan and add some of the homemade taco seasoning. Combine and add a few tablespoons of water and then simmer until the water evaporates. Remove from heat and cover the pan to keep the filling warm and moist.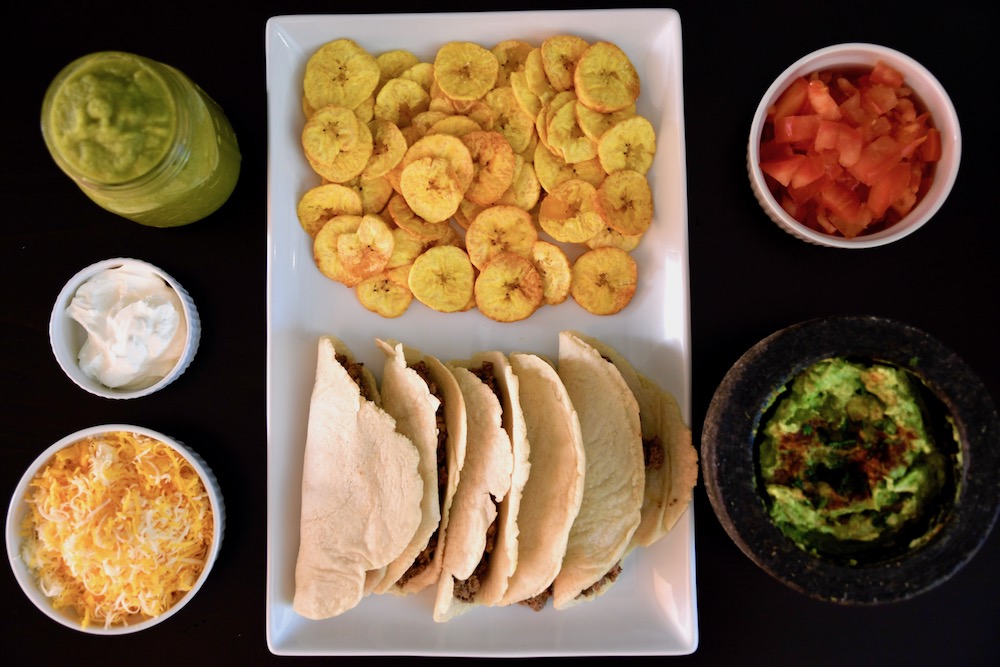 Toppings
I used shredded cheese, homemade guacamole, salsa verde, tomatoes, sour cream and a dash of sriracha. However, choose your own and what you have on hand.
The End
If you've made it this far, I hope you are planning to make your Cinco de Mayo just a little more authentic and before you get drunk, think about the great things that Mexican-Americans have contributed to the US.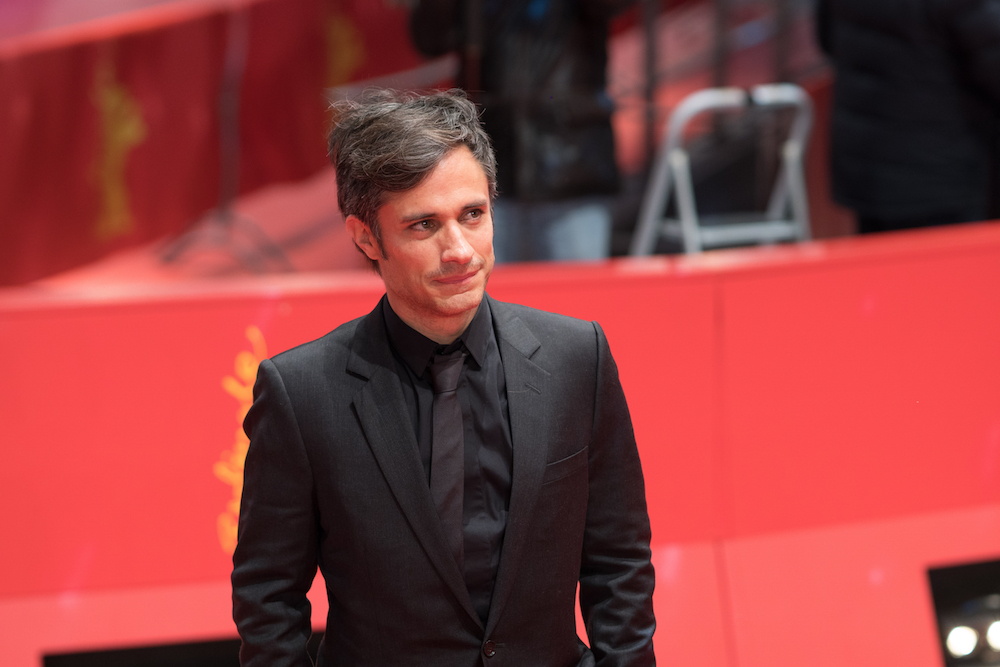 Mexican food is far more varied than people think. It changes like dialects. ~ Gael Garcia Bernal
Recommend Reading: Gael García Bernal: 'The pandemic has taught me that I need something to say.' Or, if you don't have time to read this article, give his statement some thought: There's something more straightforward now in how we see things – it's stronger, more elemental and pulsating. We're so emotionally charged. Artistic expression can affect us for the better, making us feel we're all in this questioning together.
@AllegoryPR #MyArtEscape
Tag me in your taco photos on Instagram! 👍🏻