Lemon Ricotta Cake is a Perfect Finish to the Summer BBQ Dinner!
Here's the perfect way to use up leftover Ricotta cheese. This Lemon Ricotta Cake recipe is the ideal finish to the summer BBQ dinner. The "secret sauce" is the lemon rind which means that you need real lemons. Please don't use bottled lemon juice! Keep scrolling to read where you'll find the best lemons in the world. 👇🏼
A Little History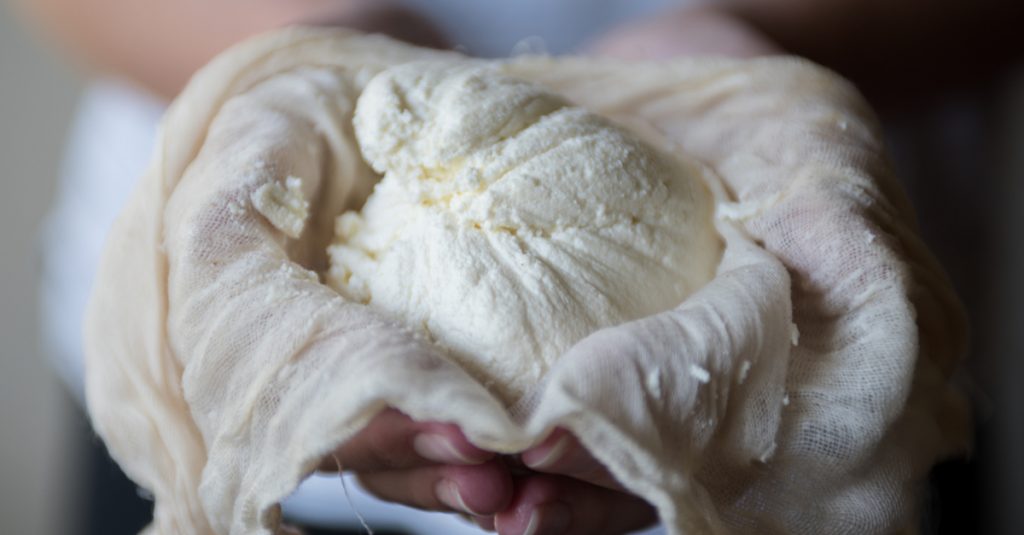 It was impossible for me to find the Lemon Ricotta Cake's true origin despite the many versions that are available on the internet. I am going to guess Sicily, because that area of Italy claims to be the founder of ricotta cheese. (Since my readership is largely based in Italy, feel free to comment at the end of the blog should you know differently. 👇🏼)
I love how in traditional Italian Cuisine, you can find innovative and tasty examples of how nothing went to waste. Ricotta (it's really a curd rather than cheese) came about when someone wanted to find a way to use the whey leftover from other cheeses. In fact, Ricotta translates to "re-cooked." One of the earliest references to ricotta was made by a Sicilian history professor.
Curious about how Ricotta is made? I suggest that you watch this video.
World's Most Famous Lemons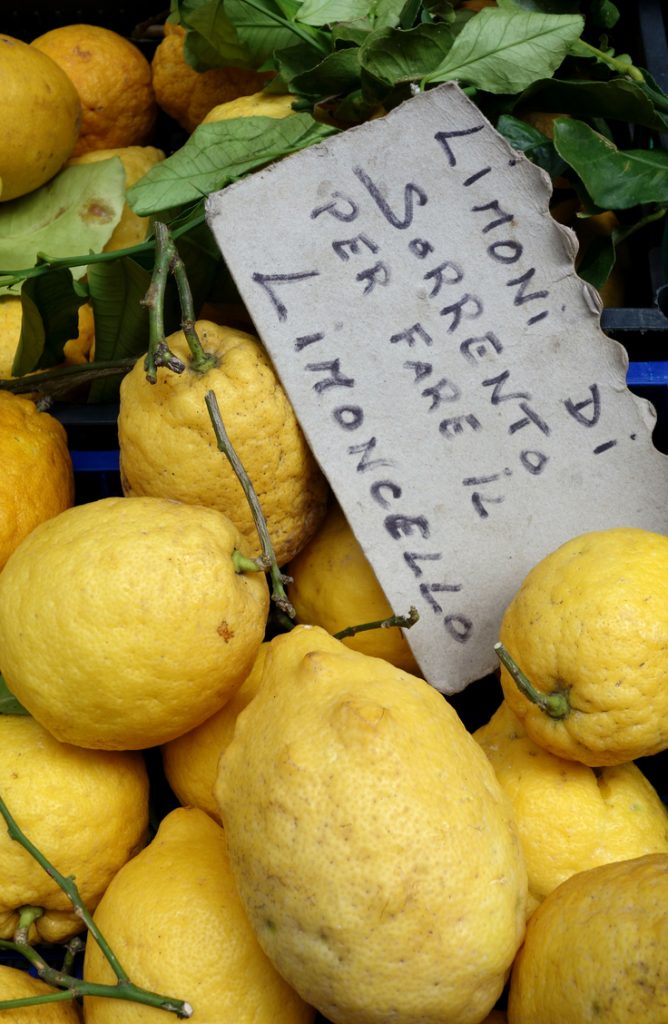 Probably the biggest and best lemons in the world come from the Amalfi Coast and Sorrento. Have you been there? If so, tag #LiveinItalyMag @LiveinItalyMag in your photos for re-gram consideration.
Now despite Sorrento's claim to lemon fame, it's believed that this citrus fruit's roots go back to Northern India, China and Malaysia. It was the Medici's of Florence that brought lemons to Italy and started cultivating lemons in the 16th Century. Read more here.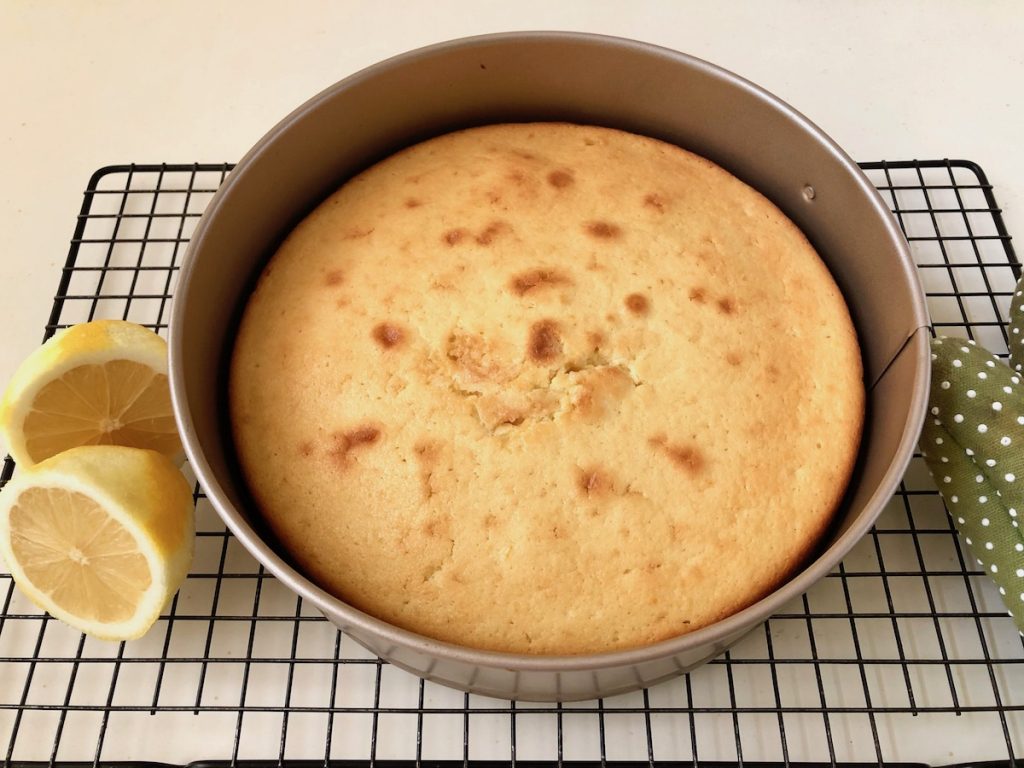 Let's Bake!
This cake is called Migliaccio (pudding) in Naples. The name is indicative of the Lemon Ricotta Cake's texture. In this version, semolina is used rather than flour. Here again, is a great example of making something delicious of ingredients readily on hand.
Note: I found the original recipe on Cooking Classy
1 1/3 cups (188g) all-purpose flour (scoop and level to measure)
2 tsp baking powder
1/4 tsp salt
1 cup (200g) granulated sugar
1/2 cup (113g) unsalted butter, softened
2 1/2 Tbsp lemon zest
3 large eggs
1 tsp vanilla extract
1 1/2 cups (356g) whole milk ricotta cheese
Preheat oven to 350 degrees. Butter a 9-inch springform pan, line bottom with a round of parchment paper and butter parchment.
In a medium mixing bowl whisk together flour, baking powder and salt, set aside.
In the bowl of an electric stand mixer fitted with the paddle attachment cream together sugar, butter and lemon zest until pale and fluffy.
Mix in eggs one at a time (mixture will appear lumpy), blend in vanilla.
Add in half of the flour mixture and mix just until combined, add ricotta and mix just until combined.
Add in last half of the flour mixture and mix just until combined. Gently fold batter to ensure ingredients are evenly incorporated.
Pour batter into prepared springform pan and spread into an even layer. Bake in preheated oven until cake is set (a toothpick can come out moist but no batter), about 45 – 50 minutes.
Let cake cool 10 minutes then run a knife around edge to loosen any edges that may have stuck slightly, remove springform ring and continue to let cool.
Once cool, dust the Lemon Ricotta Cake with powdered sugar and serve it with fresh fruit and whipped cream, if desired.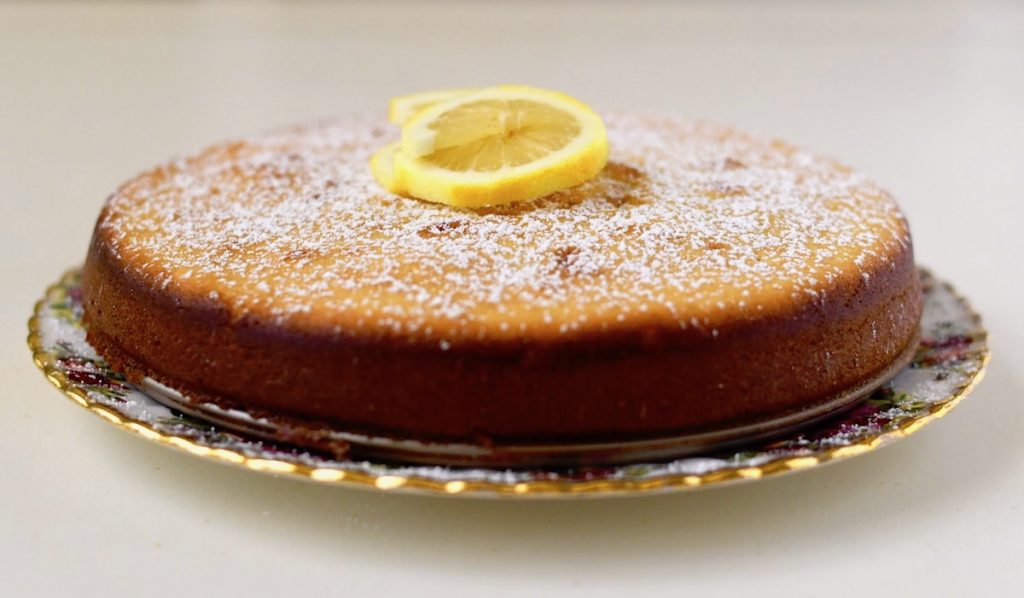 A Ricotta Life Lesson
I'm enjoying this journey to discover the history of some of the ingredients that go into Italian dishes and desserts that I love. I hope you will enjoy joining me on this food journey too.
Quality ingredients are key. However, being mindful and not letting anything go to waste strengthens our appreciation of what we make.
Cu' non mancia ccu' so' cucchiaru lassa tutto 'o zammataru. (Those who don't eat with a spoon will leave all their ricotta behind.) ~ Professor Santi Correnti, chairman of the history department of the University of Catania and a preeminent historian of Sicily.
If you like lemon desserts, check out this easy, No-Bake Lemon Cheesecake recipe.
@AllegoryPR #MyArtEscape