As a writer and now editor of Live in Italy Magazine, every day I receive many press releases. Typically if the subject is about art exhibitions; food and wine; or anything related to Italy, I have a quick look and store them in a Potential Editorial folder. For all other subjects, the messages go directly to trash. However, last week, a fashion related email stayed in my inbox. It was an invitation to see the Spring/Summer 2021 Collection of Beautiisoles at Faena Bazaar. Because I run and also have flat feet, finding the right shoes (never mind good looking and fashionable shoes), is always a challenge. However, after meeting Robyn Shreiber, I think my "sole searching" days are over.
Who is Robyn Shreiber?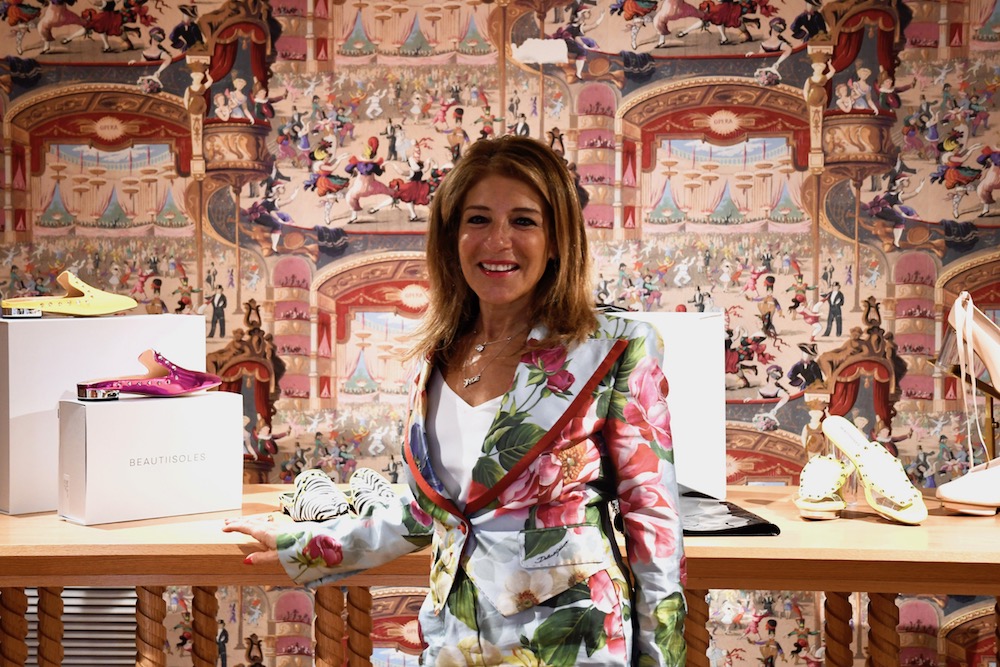 Petit Robyn Shreiber is effervescent. She attentively greets her guests while dashing back and forth to check the shoe inventory, returns to update them and take down their contact details. If you manage to keep her in one spot for a few minutes, you'll soon be inspired by her success story.
I have to giggle every time someone tells me about 'the other jobs' (I have a few too)! By day, Robyn is the Vice President of J&J Snack Foods: the nation's leading leader in providing nutritious and affordable niche snack foods to foodservice and retail supermarket outlets across the U.S. I just love the company's slogan, Born of Ashes, Dusted by Destiny®.
By all other moments in the day and night, Robyn runs Beautiisoles with her partner, Danielle Clarke. And, if that's not enough for you to imagine managing, she is also a competitive ballroom dancer! To escape the stress of work, you may find Robyn Cha Cha Cha-ing and losing herself in ¾ time, the Waltz.
Did I mention her non-profit, RIDE Robyn & Italo's Dance Events that aims to create one-of-a-kind dance events for difference-making charities?
In all respects, Robyn is a living example of the expression:
"If you want something done, ask a busy person."
Beautiisoles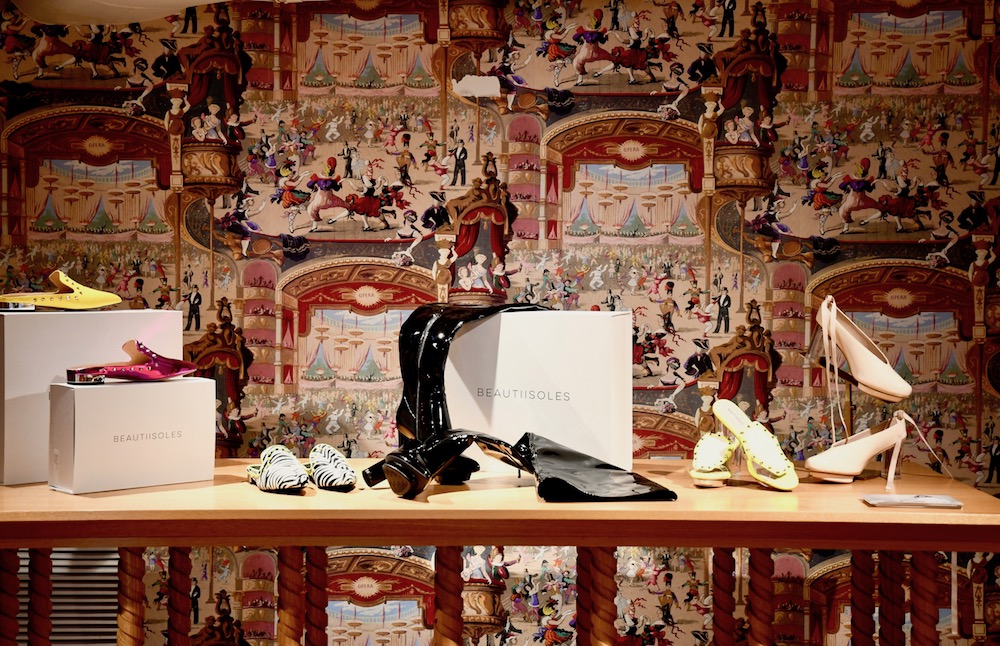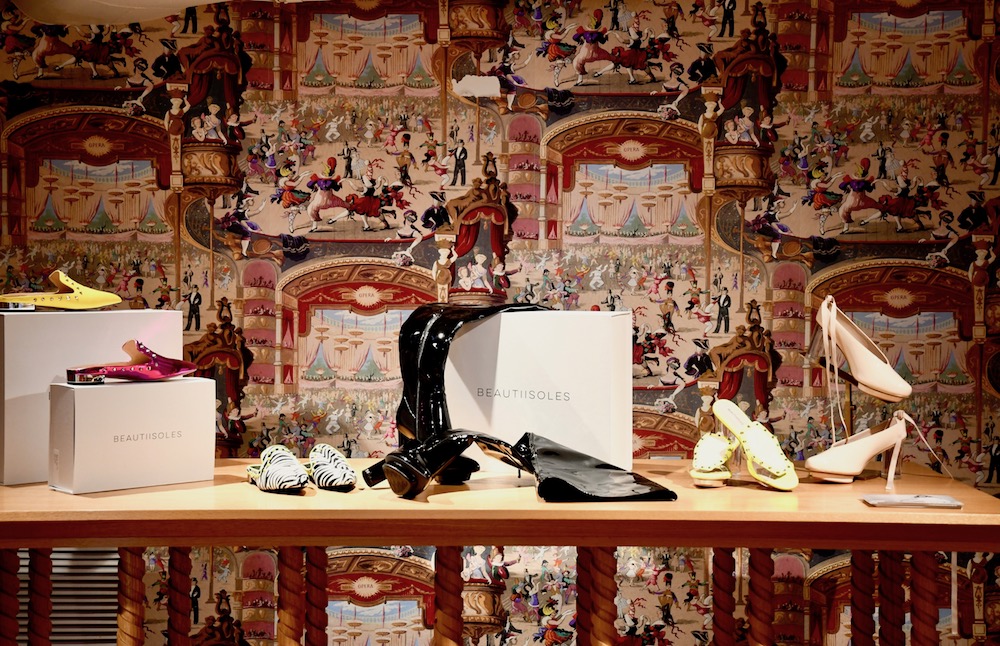 One can only imagine that someone so busy needs a comfortable pair of shoes. However, Robyn's story goes further. After years of wearing uncomfortable shoes, she developed a severe foot injury that eventually led to emergency surgery. Not fully recovered, Robyn went on a planned safari to Tanzania for her non-profit organization. Upon her return, Robyn decided that she was determined to develop a comfortable, yet affordable luxury shoe brand.
You can read the full story on the Beautiisoles website.
Sole Searching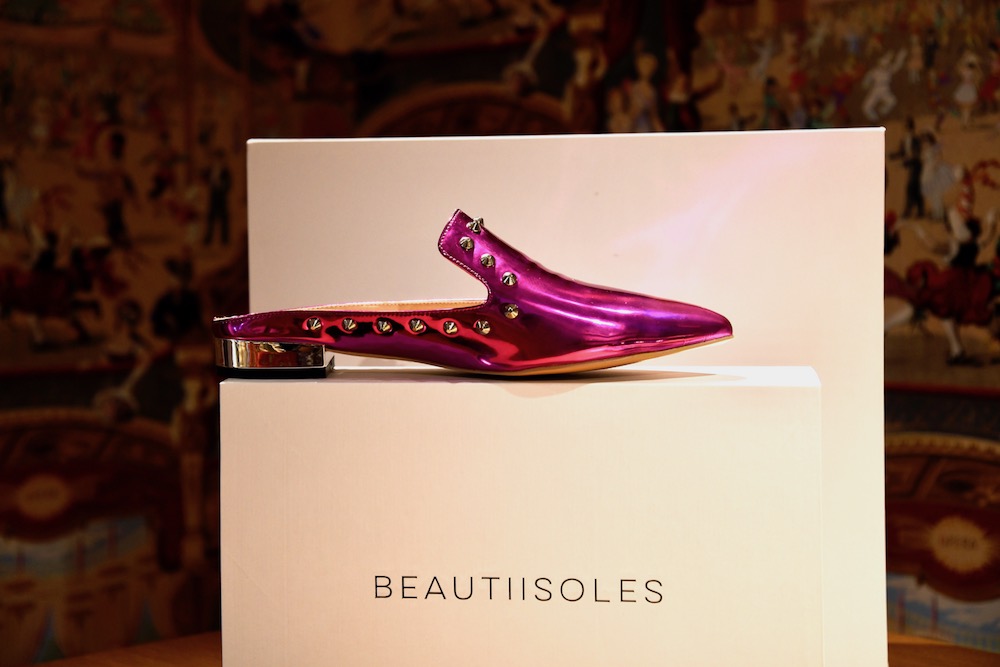 My comfortable, yet stylish 'sole' searching days may just be over. While it's still hard for me to wear flat shoes, I greatly enjoyed slipping my feet into the boots, mules and pumps. Seldom, do I try on a pair of shoes and automatically feel comfortable.
I am looking forward to owning my first pair and watching for the Beautiisoles Fall Collection. After all, Art Basel Miami is around the corner. Since I will cover as many fairs as possible for the UK arts publication that I write for, I'll be in need of some comfortable shoes that can be used all day and into the night.
Thank You Robyn!
I am always energized by smart, independent women because they keep me motivated. Robyn is dancing her way to the top of the high fashion shoe world! Most importantly, Robyn: you have a beautiful soul (sole) and it was a pleasure meeting you!