The Not Free and Free Miami Art Week Events Edition
Here it is! The Ultimate Guide to Miami Art Week, or what I fondly refer to as, "Not Another Art Basel Miami Listicle"! Yes, so many people write about this jam-packed week of everything art and not about art. Here's your opportunity to see thousands of works by international artists, attend seminars and interactive programs, and find inspiration and fun.
ProTip: Where comfortable (but bougie) shoes!
As you know, my favorite time of the year begins with the Art Basel Miami Beach press preview and a glass of Champagne. I'll then attempt to visit six satellite fairs and a few soirees provided that my feet can handle the mileage. Last year I walked 60K steps in 5 days! Read the list below and follow my Instagram stories for a few sneak peeks and more! ~ Lisa @AllegoryPR #MyArtEscape.
Also, read (or scroll down) to the very end since I've added some free events that you shouldn't miss.
Art Basel Miami Beach
Art Basel Miami Beach is presenting its 21st edition and promises to be bigger than ever. New at the helm is Bridget Finn who has been appointed Director of the Miami Beach Show. The fair will showcase 277 premier international galleries, both new and veteran exhibitors. 34 countries and territories are represented, with nearly two-thirds of the exhibitors having principal locations in North and South America. Among the 25 newcomers are galleries from Egypt, Iceland, Philippines, and Poland. Extending beyond the fair halls, Art Basel will collaborate with a host of world-class institutions, private collections, and cultural partners for an expanded program of exhibitions, events, and activations across Miami Beach throughout the fair week
If you can dedicate an entire day or couple of half days to this fair, don't miss visiting all sectors: Galleries, Positions, Nova, Survey, and Edition sectors, and Meridian that shows monumental art.
Public Days: December 8-10. Preview Days: December 6 & 7 | $58.00 – $2200.00
Miami Beach Convention Center, 1901 Convention Center Drive, Miami Beach, FL 33139 | www.artbasel.com/miami-beach
Art Miami (and CONTEXT)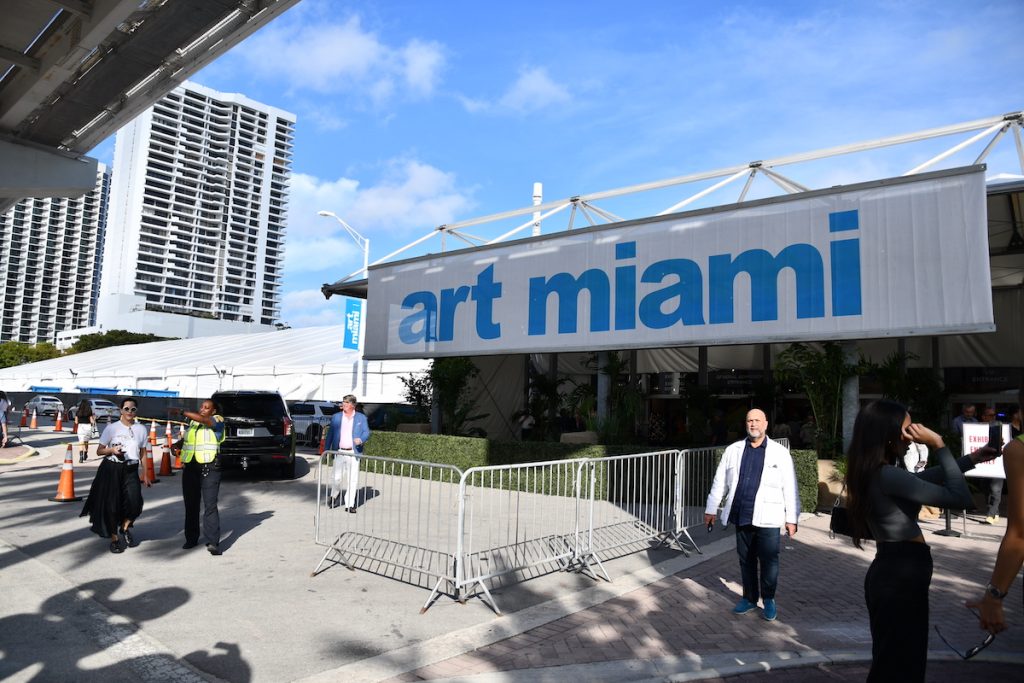 Art Miami is the Magic City's longest running contemporary art fair and the second most attended fair globally. The fair will present investment quality paintings, drawings, design, sculpture, NFTs, video art, photography, and prints from more than 155 leading galleries across 17 countries in Europe, Asia, Latin America, India, the Middle East and the United States.
Public Days: December 6 – 10 . Preview: December 5. $40.00 – $285.00
The Art Miami Pavilion, One Herald Plaza @ NE 14th Street, Downtown Miami. On Biscayne Bay between the Venetian & MacArthur Causeways | www.artmiami.com
Design Miami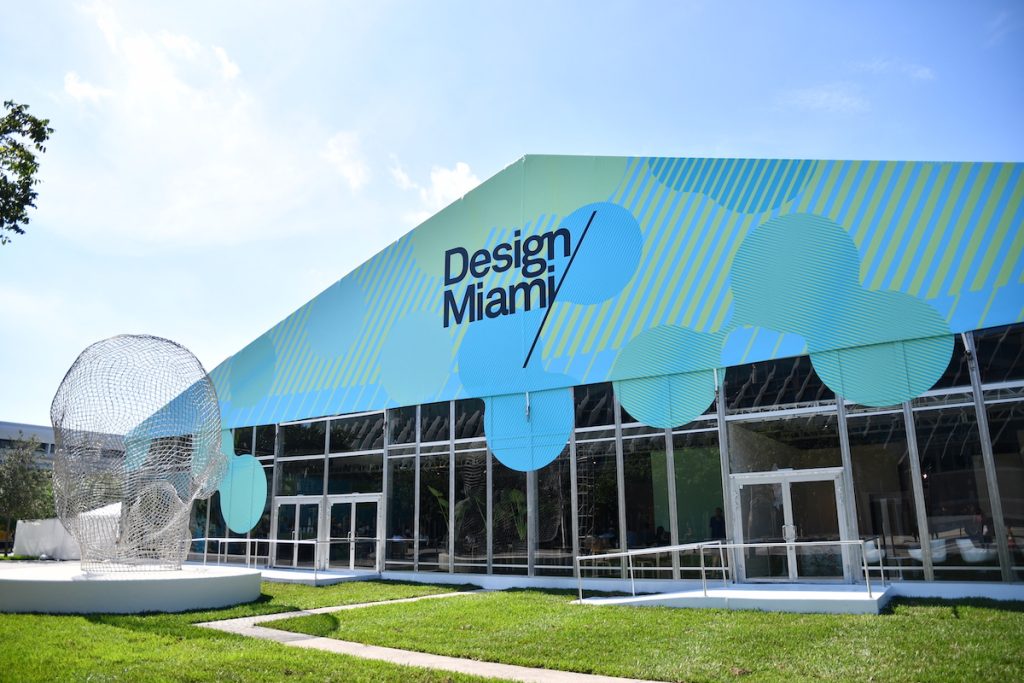 The 19th edition of Design Miami/ will be curated by Anna Carnick. This year's program will explore the theme of Where We Stand, a celebration of design inspired by place, community, and heritage–and the beauty and power that can be drawn from our most intimate, rooted connections. There will be over 40 gallery and Curio presentations.
Public Days: December 6 – 10. Preview Day: December 5. $33.00 – $225.00
Pride Park on Convention Center Drive; Between 18th and 19th Streets, Miami Beach | https://shop.designmiami.com/pages/dm21-visitor-info
INK Miami Art Fair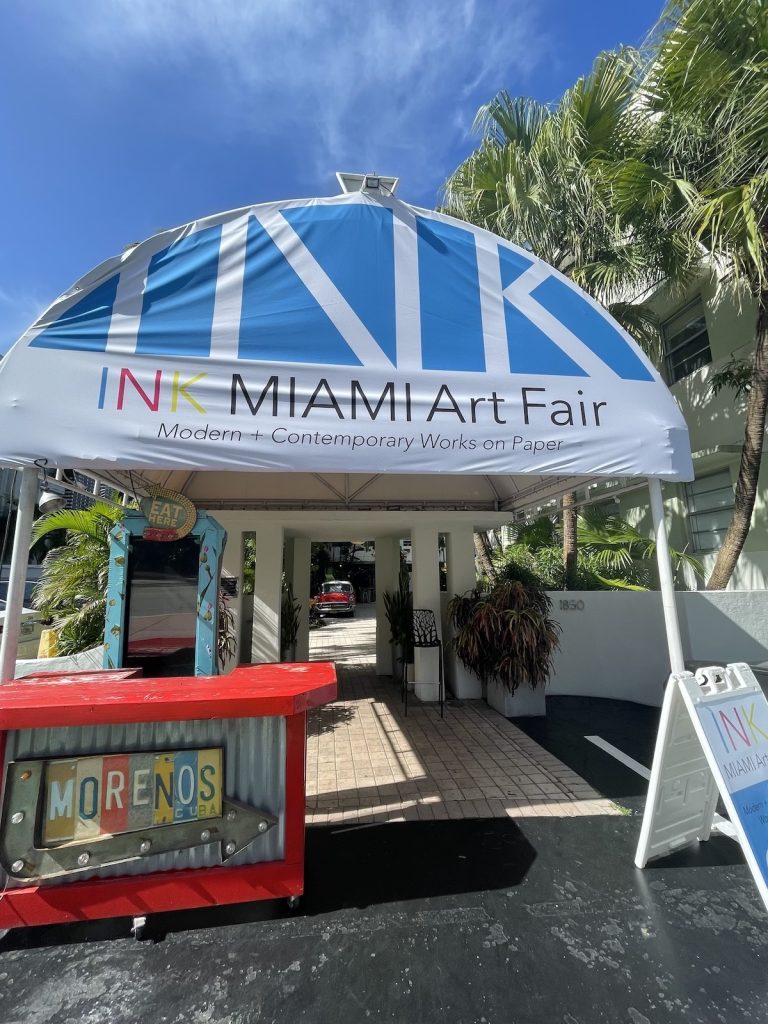 The 17th edition of INK Miami Art Fair will include 14 exhibitors, ranging from national and international publishers to nonprofits, and galleries with a specific focus on works on paper.
December 6 – 10. Free via Eventbrite.
Suites of Dorchester, 1850 Collins Ave., Miami Beach 33139| www.inkartfair.com
NADA Miami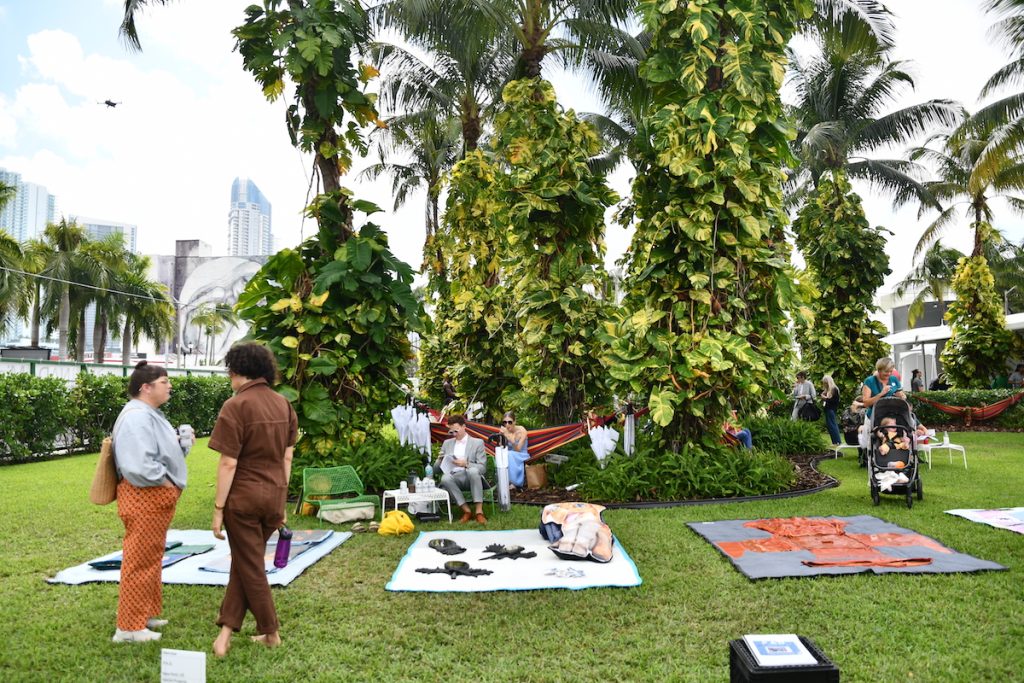 NADA Miami 2023 will showcase a diverse selection of 140 galleries, art spaces, and nonprofit organizations spanning over 40 cities around the globe including San Juan, Paris, Chicago, Memphis, Brussels, and Beijing. This year's fair includes over 85 NADA members and 34 first-time exhibitors. The fair will also feature the return of Curated Spotlight, a special section highlighting a selection of galleries organized by a renowned curator and presented in partnership with TD Bank.
December 5 – 9. $35 – $150; free for children ages 12 and under
Ice Palace Studios, 1400 North Miami Avenue, Miami, FL 33136 | www.newartdealers.org
SCOPE International Contemporary Art Fair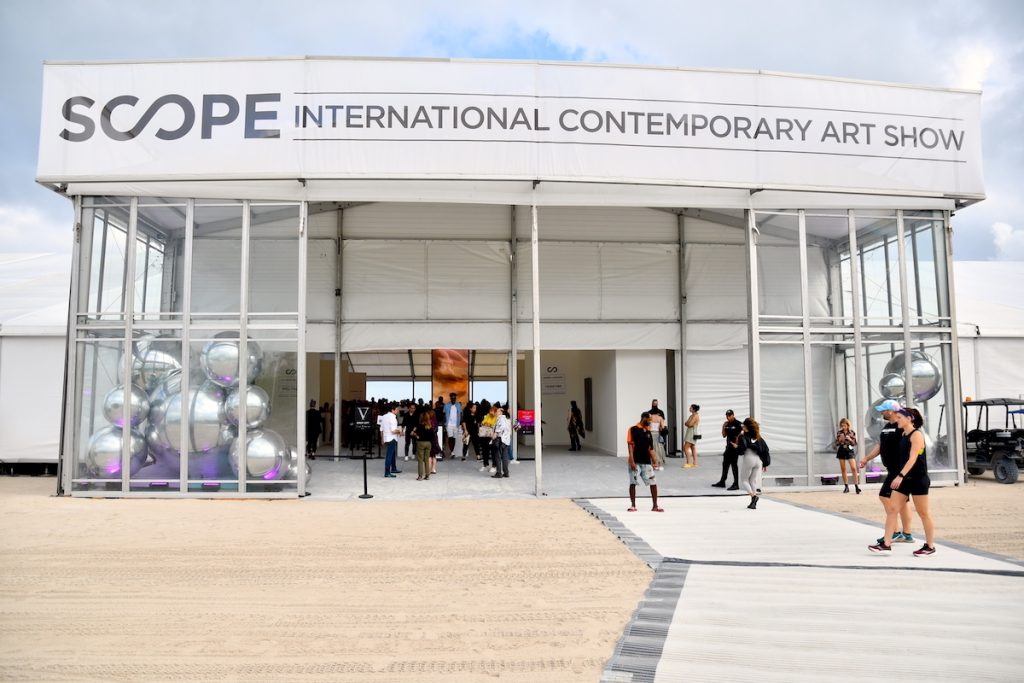 Celebrating its 21st edition, SCOPE Miami Beach returns to its bespoke pavilion on the sands of Ocean Drive and 8th Street. The fair will welcome 150+ diverse contemporary exhibitors featuring the New Contemporary (daily panel discussions, music performances, and large-scale installations). Plus, an installation at the entrance by Tomislav Topić, in the atrium by BK Adams, Connor Tingley, and Jeremy Pope, SCOPE Walls (series of murals), and more!
December 5 – 10. $60
801 Ocean Dr, Miami Beach, FL 33139 | https://scope-art.com
Untitled Art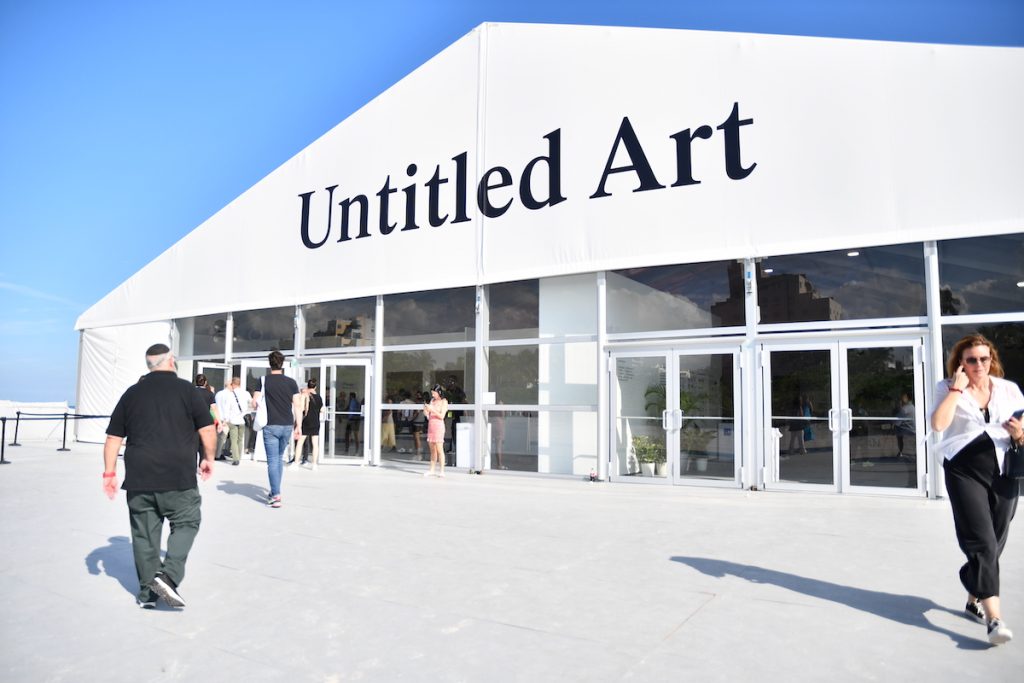 Untitled Art, Miami Beach 2023 Programming includes new artist projects and performances, as well as panel discussions as part of the Untitled Art Podcast, among others. The schedule will continue to be updated with new events as the 12th edition approaches.
Public Days: December 6 – 10. Preview Day: December 5. $40
Ocean Drive & 12th Street, Miami Beach | www.untitledartfairs.com
Other Art Fairs, Exhibitions and Soirees (to be updated)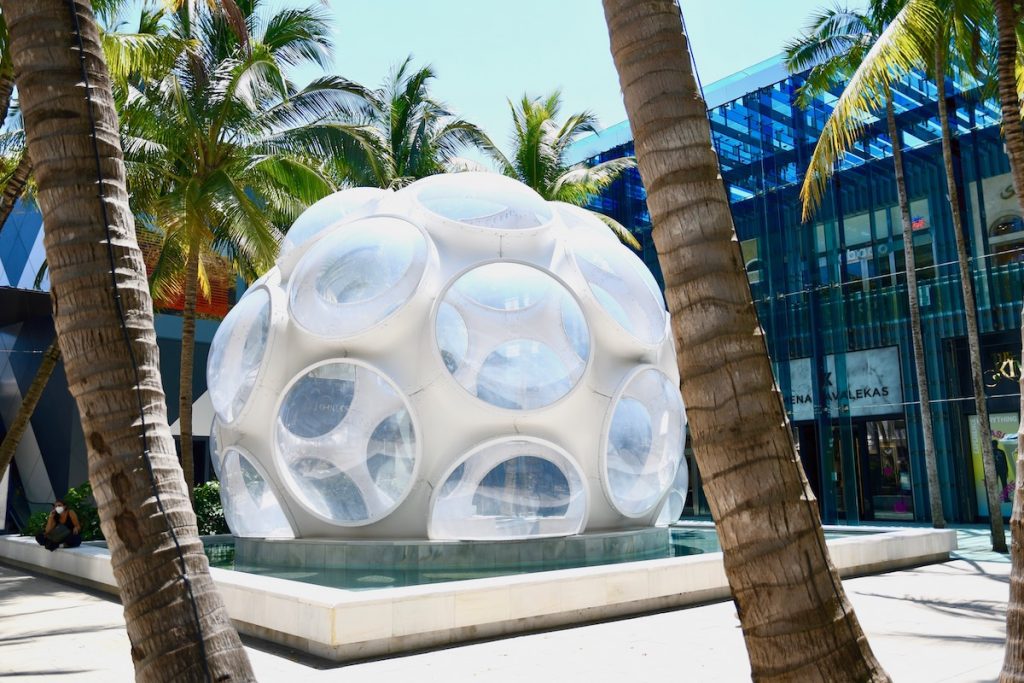 Pinta Miami | Preview: December 6. Public Days: December 7-10. 3385 Pan American Drive, Coconut Grove 33133
Red Dot and Spectrum Miami | December 6 – 10 at Mana Wynwood
The Bass | Hernan Bas: The Conceptualists and Ann Duk Hee Jordan: I will always weather with you. Open Wednesdays through Sundays, with Miami Art Week Extended Hours on December 3rd
ICA | Charles Gaines: 1992 – 2023; Tau Lewis (check website for Miami Art Week updates).
MOCA North Miami| Jamea Richmond Edwards: Ancient Future. Open Wednesdays through Sundays with Miami Art Week Extended Hours
PAMM | Yayoi Kusama: Love is Calling; Joan Didion; What She Means. Monday, Thursday, Friday-Sunday (check website for Miami Art Week updates).
FRIDGE Art Fair | December 6 – 10 at Courtyard Miami, Coconut Grove
Satellite Art Show | December 5 – 10, Halloween Megastore, 700 Lincoln Rd., Miami Beach
Miami Design District | December 5 – 9 (check website for Miami Art Week programs).
FREE Art Basel Miami Art Week Events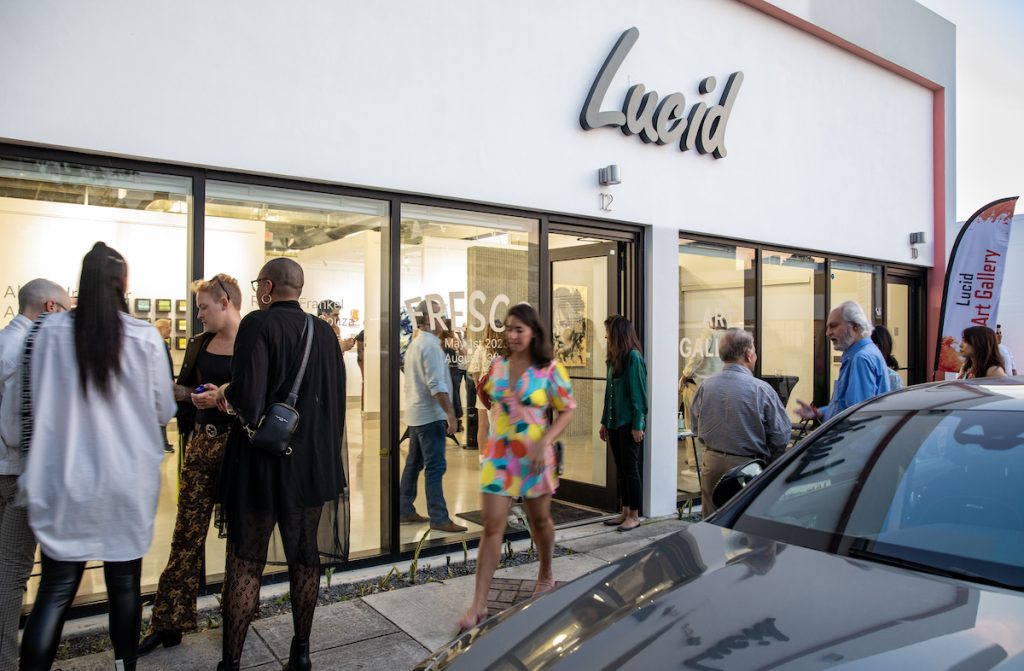 RSVP to FREE Miami Art Week exhibition events here.
Note: I will be covering Art Basel Miami Beach and Miami Art Week art fairs events for Widewalls and Live in Italy Magazine; and write a Best Events recap for the Food Wine Travel Magazine. French photojournalist, Antoine Martin will be working with me providing images for Widewalls editorial and social media.
---
Read my 2022 The "Not Another Art Basel Miami Listicle" Guide to Miami Art Week 2022
Visit my MuckRack link to see my recent published articles. https://muckrack.com/lisa-morales