FOR IMMEDIATE RELEASE
Miami, FL…July 10, 2018…The Miami Home Design and Remodeling Show, South Florida's largest and premier home improvement expo will take place, Labor Day Weekend, from Friday, August 31st to Monday, September 3rd (Labor Day) at Mana Wynwood Convention Center, 318 NW 23rd St, Miami, 33127.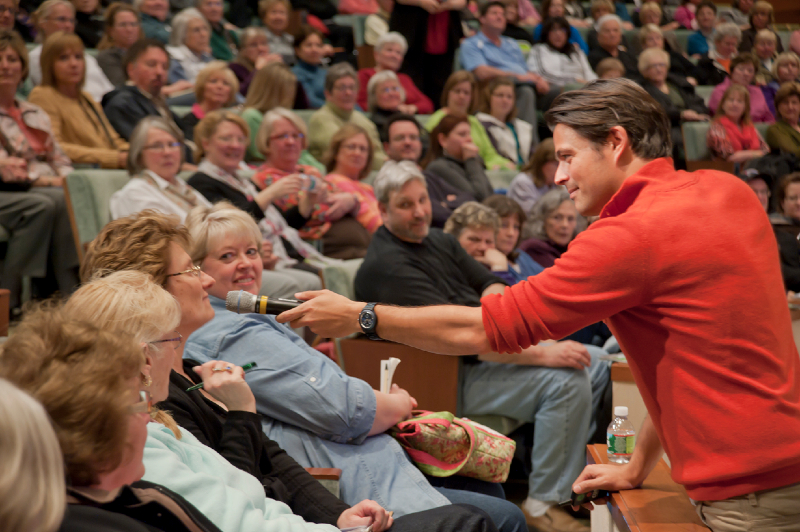 One of television's most recognized architects/designers, John Gidding of TLC's "Trading Spaces" will be the Home Show's featured speaker presenting, Living in Art: Decorating Through Self-Expression. Gidding will also paint an original work of art during the first day (before and between presentations) which will be raffled off to an audience member at his final presentation.
"I enjoy painting ad hoc and I think it'll be a great way of getting people to think about where they'd put a contemporary piece in their home, as they'll potentially win the piece that's right there," comments Gidding.
Gidding will share some takeaways for how to feel about your own "art collection"; identify ways of making walls have a purpose in each room; introduce different usages of art in interiors through furniture, installations, paintings, graffiti, etc.; and discuss the role of art in Trading Spaces and why it's always put off as "homework."
Giddings' seminars take place at the Ygrene Home Improvement Stage at 2:00 and 4:00 p.m. on Sunday, September 2nd and Monday (Labor Day), September 3rd.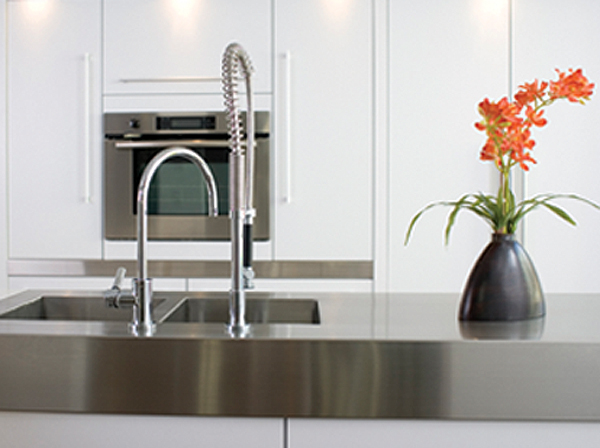 What to Expect at the Miami-Wynwood Home Show
From traditional to trendy, there will be thousands of choices for the home, backyard and office: furniture; fine art and décor; landscaping items, patio furniture and grills; appliances; doors, cabinets and fixtures; flooring; home automation; wall and window treatments; home automation; hurricane protection, pergolas, awnings and much more. Plus, special savings exclusive to the Show.
Other Show features will include: lifestyle and industry professional seminars and labs; and the Designer Rooms for the Stars — four Interior Designers will each create a room vignette for a television news journalist "client" and reveal the final design to him/her at the Home Show.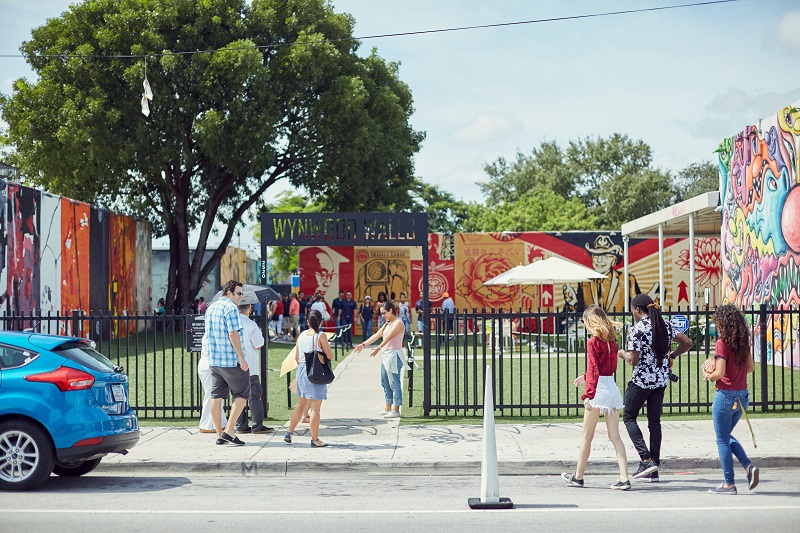 City of Miami Ribbon Cutting and Proclamation Ceremony
Media Photo Opp
The Miami Home Design and Remodeling Show's move to Wynwood marks a return for the Show to the City of Miami, where it was held for more than 30 years in the Coconut Grove Convention Center before it was demolished. Although doors are not open to the public until 4:00 p.m. on Friday, August 31st,  members of Home Show Management along with City of Miami Mayor Francis Suarez, City Commissioners, representatives of Wynwood Business Improvement District (BID) and other VIP's will be present at a Ribbon Cutting and City of Miami Proclamation Ceremony at 10:00 a.m. at Mana Wynwood Convention Center. Members of the media may attend by sending an email to Lisa Morales, allegorypr [@] [gmail] [.] [com].  
"It is a pleasure to welcome the Home Design and Remodeling Show back to the City of Miami. It is fitting to kick off this year's Show at its new home at Mana Wynwood in the heart of one of Miami's creative epicenters, Wynwood. This show promotes distinct creativity and design elements that represent the very characteristics of this area's identity, making it the perfect venue for this design-focused event." – Mayor Francis Suarez, City of Miami.  
About John Gidding
Growing up in a family of artists in Istanbul, Turkey, John Gidding's first design influences were a love of traditional decorative arts and ornamental techniques.  He then completed the modern half of his education with a Bachelor of Arts from Yale University and a Master's degree in Architecture from Harvard's Graduate School of Design.  John has enjoyed combining the best part of both aesthetic approaches with projects all around the world, ranging from residential and institutional architecture to landscape and urban design.  Some of his favorite projects include working on the Brooklyn Bridge Park and Union Square with award-winning landscape architecture firm Michael Van Valkenburgh Associates.  He's also worked on the campus plans for Carnegie Mellon University, Yale University, and Cornell University, and a pavilion for the 2008 Olympics in Beijing.  John was working as a runway model for Armani and Gucci while getting his graduate degree when a scout called him in for a show casting, starting off a parallel career in television as a design expert on ABC, NBC, CNN, HGTV, Logo, and most recently on TLC as one of the new designers on the relaunch of "Trading Spaces".  John is a social media influencer and is always looking for new freelance collaborations with creators and makers while he travels the country as a keynote speaker and emcee.
About the Home Design and Remodeling Show
For the FIFTH consecutive year, BizBash named the Home Design and Remodeling Show as one of Miami/South Florida's Top 100 Events and placed fourth in the Trade Shows, Expos & Conventions category. The Miami and Fort Lauderdale Home Design and Remodeling Shows have been South Florida's largest and premier home improvement expos for over forty years. Homeowners can find a diverse range of products and solutions tailored specifically to the Florida housing market. Plus, encounter some of South Florida's most prominent home designers and home remodeling companies. Because the Home Show features hundreds of superior vendors, tens of thousands of excited homeowners attend the Home Shows, every year.
Where, When and Contact Information 
Miami Home Design and Remodeling Show
August 31 to September 3, 2018 (Labor Day Weekend)
Friday: 4:00 pm – 9:30 pm
Saturday: 12:00 pm – 9:30 pm
Sunday: 12:00 pm – 9:30 pm
Monday: 12:00 pm – 7:30 pm
Mana Wynwood Convention Center | 318 NW 23rd St, Miami, FL 33127
$10.00 adults; $1.00 children 11 and under. Online or at the Box Office. Purchase tickets online by Thursday, August 30th and SAVE $3.00.
www.homeshows.net
info@homeshows.net
info@homeshows.net
Photo (additional photos by request):
John Gidding of HGTV's "Curb Appeal" and "Designed to Sell" is the celebrity presenter at the Miami Home Design and Remodeling Show. Photo Credit for (1) Emily Rose.
Media Contact: Lisa Morales, Marketing and Communications Director Home Show Management Corp. allegorypr @ gmail . com