It's been three months since I have posted a blog. During that time, traffic to my website has taken a deep dive and Pinterest went from 40,000 to 3,000 monthly viewers. However, analytics haven't stopped me from cooking and baking. Each experience has been deliciously satisfying and that to me, has been more important than worrying about insights or an Instagram post. Today, I'm sharing a recipe for a Pumpkin Cake Roll, a perfect Thanksgiving dessert.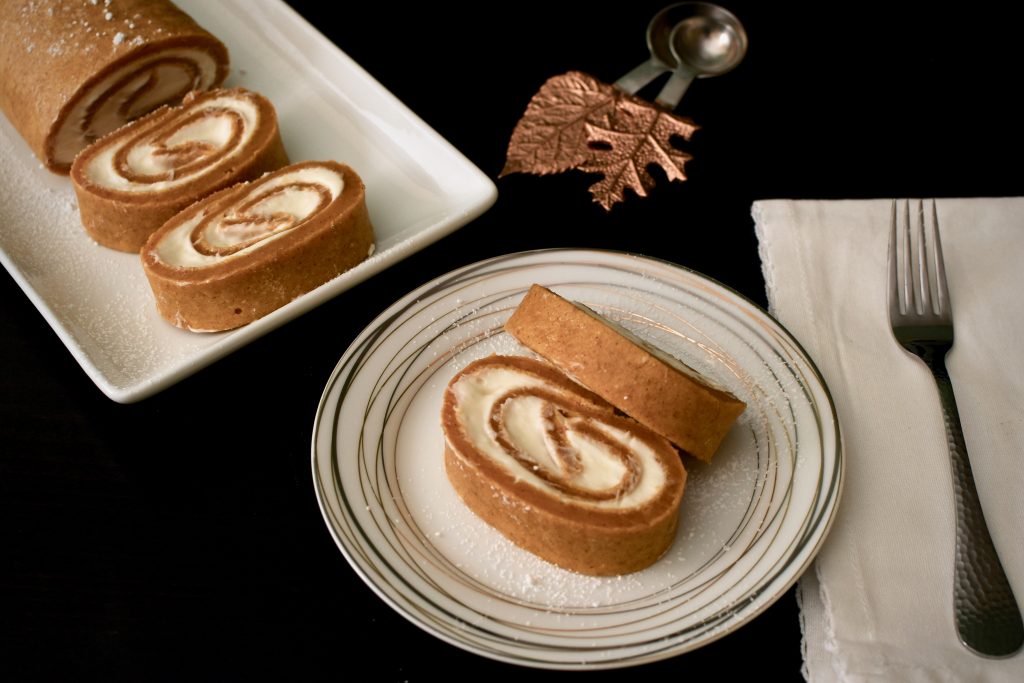 Thankful For
This year has been challenging and the time that I have neglected my blog has been dedicated to new projects. As this year closes, today's Thanksgiving dessert brings to mind a few things that I'm grateful for.
Flour: Sounds silly, but flour is now easily found.
Work: I am thankful for new and different opportunities where I'm not subjected to so many deadlines.
Time: With less work, I have more time to pursue projects that I thought that I wouldn't get to until retirement.
Friends: I have more time for people now and that's nice. Can't wait until I can see more of them in person.
Recognition: I am thankful for being interviewed by Shoutout Miami. Please read it to get to know me a little better.
Connections and Community: One of my new projects, Live in Italy Magazine has allowed me to meet new people and learn new traditions. (Something that has been lost during these times that we can't travel.)
Pumpkin Cake Roll Recipe
This Pumpkin Cake Roll is delicious and easy. There are a few different versions, but the one that I used can be found here. Per request, I've also translated it into Italian. Click here.
Cake Ingredients
3 large eggs, separated, room temperature
1 cup sugar, divided
2/3 cup canned pumpkin
3/4 cup all-purpose flour
1 teaspoon baking soda
1/2 teaspoon ground cinnamon
1/8 teaspoon salt
Filling
8 ounces cream cheese, softened
2 tablespoons butter, softened
1 cup confectioners' sugar
3/4 teaspoon vanilla extract
Additional confectioners' sugar, optional
Instructions
Line a 15x10x1-in. baking pan with waxed paper; grease the paper and set aside. In a large bowl, beat egg yolks on high speed until thick and lemon-colored. Gradually add 1/2 cup sugar and pumpkin, beating on high until sugar is almost dissolved.
In a small bowl, beat egg whites until soft peaks form. Gradually add remaining sugar, beating until stiff peaks form. Fold into egg yolk mixture. Combine the flour, baking soda, cinnamon and salt; gently fold into pumpkin mixture. Spread into prepared pan.
Bake at 375° until cake springs back when lightly touched, 12-15 minutes. Cool for 5 minutes.
Turn cake onto a kitchen towel dusted with confectioners' sugar. Gently peel off waxed paper.
Roll up cake in the towel jelly-roll style, starting with a short side. Cool completely on a wire rack.
In a small bowl, beat the cream cheese, butter, confectioners' sugar and vanilla until smooth.
Unroll cake; spread filling evenly to within 1/2 in. of edges. Roll up again, without towel. Cover and freeze until firm. May be frozen for up to 3 months. Remove from the freezer 15 minutes before cutting. If desired, dust with confectioners' sugar.
Moving Forward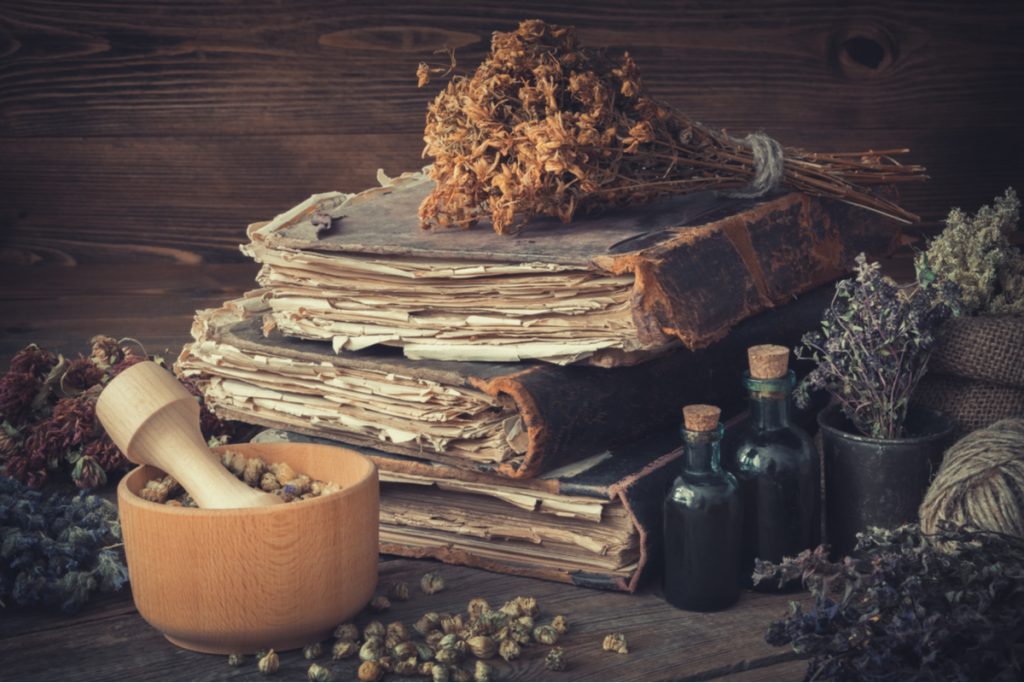 I'm currently re-reading The Alchemist, so it seems appropriate to end with a quote from Paulo Coelho's book.
And, when you can't go back, you have to worry only about the best way of moving forward.
I'm not sure when I'll have time to blog again, but in the meantime, please subscribe to one of my newest projects: Live in Italy Magazine.
@AllegoryPR #MyArtEscape
Be sure to let me know what you're thankful for and what's your favorite Thanksgiving dessert in a comment below. 👇🏼