FOR IMMEDIATE RELEASE
Media Contact: Lisa Morales, press@allegorypr.com; Images by Request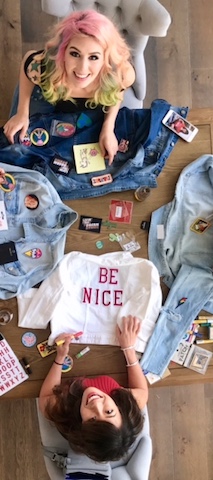 Fort Lauderdale, FL…November 5, 2018…Holiday home design wishes can come true at the the Home Design and Remodeling Show featuring TV personality, Linda Phan of HGTV's Property Brothers at Home: Drew's Honeymoon House. The Fort Lauderdale Home Show takes place November 16-18, 2018 at the Greater Fort Lauderdale Broward County Convention Center. Information and early bird online ticket savings can be found at www.homeshows.net.
From traditional to trendy, there are thousands of choices for the home, backyard and office: furniture; fine art and décor; landscaping items, patio furniture and grills; appliances; doors, cabinets and fixtures; flooring; home automation; wall and window treatments; home automation; hurricane protection, pergolas, awnings and much more. Plus, special savings exclusive to the Show.
Home Show Highlights
Celebrity DIY: TV's Linda Phan will be joined onstage for DIY holiday crafts with her "sister from another brother", Annalee Belle, partner to Phan's brother-in-law, JD Scott (older brother of Property Brothers Drew and Jonathan.) Belle is a model and celebrity makeup artist based in Las Vegas. Members of the audience can participate and share family stories and anecdotes while receiving some "how to" lessons. Take away some holiday inspiration and try out each crafting "recipe" at home with loved ones.
Continue reading "Holiday Home Design Wishes Come True at the Fort Lauderdale Home Show!"