It's #FoodieFriday and what better way to recover from the post-vacay blues than to indulge in a tasty flashback?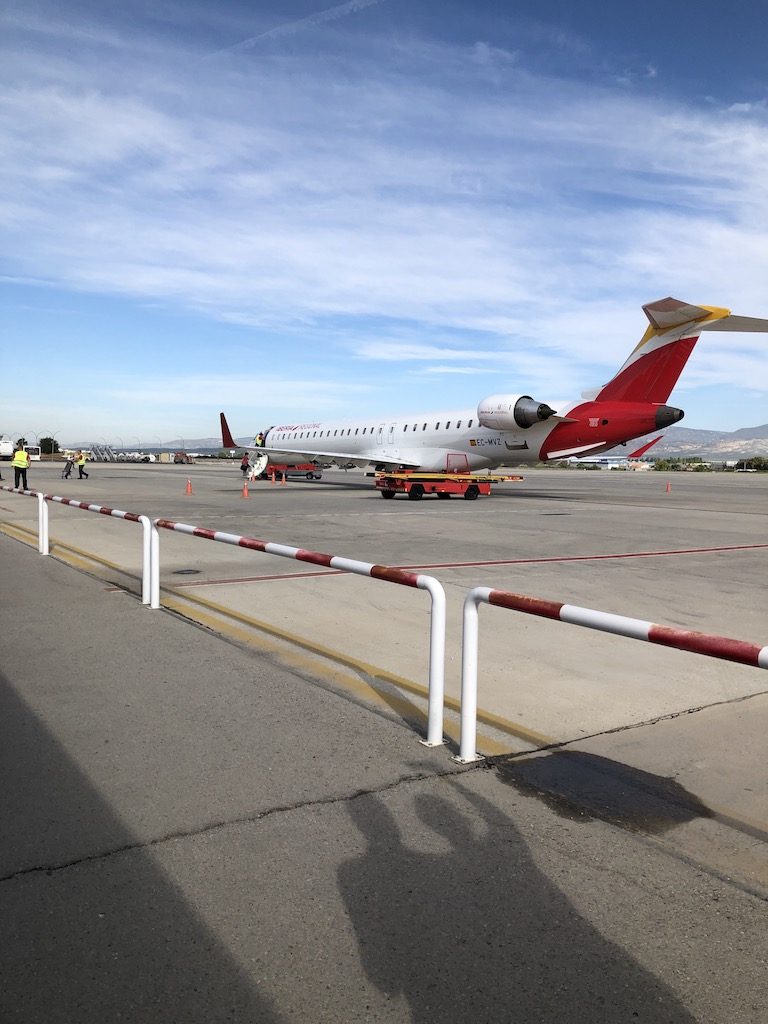 I intentionally planned a late morning arrival time in Madrid, so I could throw in a load of laundry and go out for lunch aka tapas/early happy hour. "Que viva España!" — after spending five days in Madrid, I have concluded that it may be "five o'clock somewhere," but in Madrid it's five o'clock, 24 hours a day! (No joke. Go experience it for yourself.)
Like many of you, a lot of planning goes into a vacation. Some people fill each minute with an itinerary so hectic that by the time the vacation is over they're exhausted. Me? I have a few criteria: (1) try to stay somewhere where I can experience life as a local; (2) there has to be art nearby; (3) I'm near a local and authentic food market; (4) it's totally possible to walk to just about anywhere I'd like to be; and (5) there's a window or terrace with a view if I want to read or must do some work.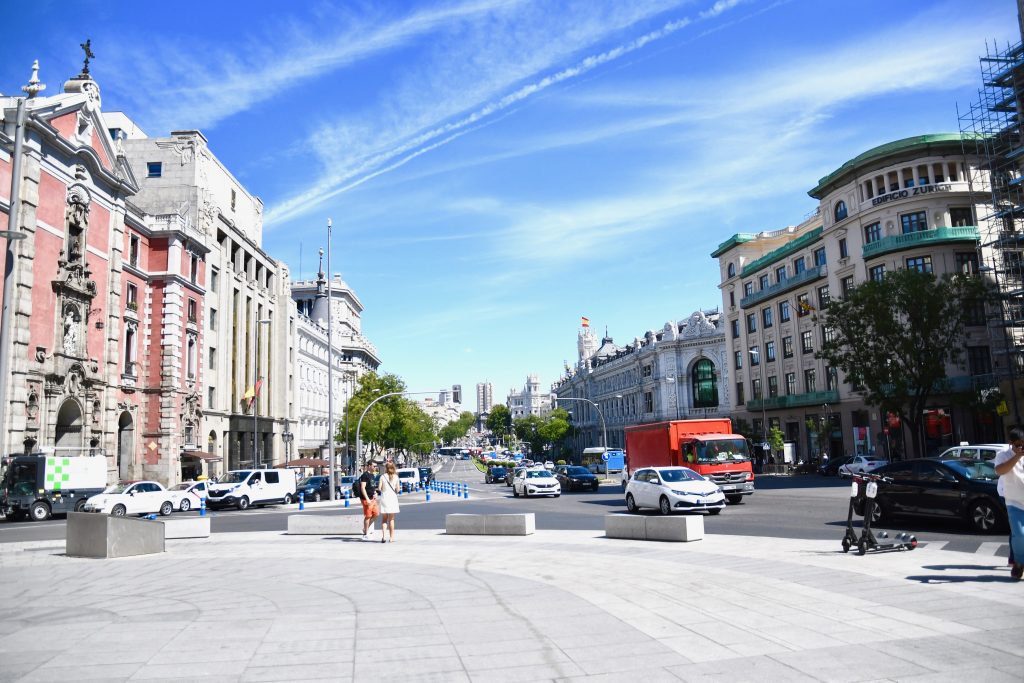 I may talk about the Airbnb apartment in Barrio de las Letras some other time, but if you need a great place and can afford a little more than what people expect to pay for a vacation home through this popular site, visit this link. Shout-out to Teresa who had made my first Airbnb experience a perfect one.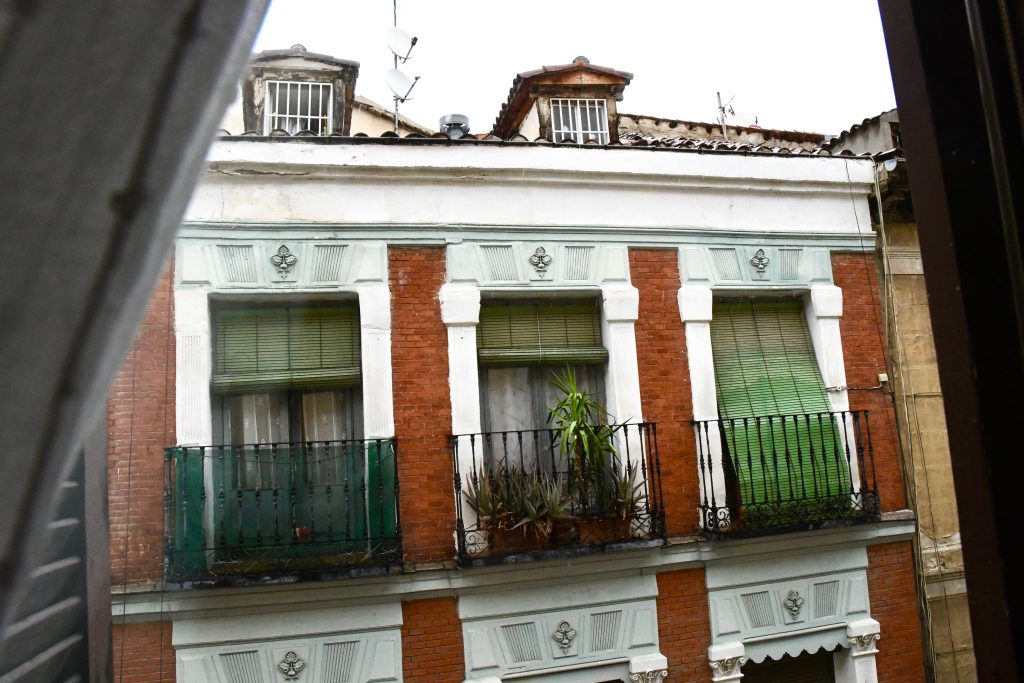 Mercado Antón Martín
While travel sites and YouTube place much more emphasis on the popular Mercado San Miguel (I may write about it later,) Mercado Antón Martín is a great place to experience day-to-day life in the center of Madrid. Support local and avoid the convenience and grocery stores.
Note: There's another market called Mercado de San Antón in the Chueca neighborhood. I popped in quickly, so I can't give any first-hand information. It seems more chic and gourmet than Mercado Antón Martín, but not as Instagram moment-touristy as Mercado San Miguel.
At Mercado Antón Martín, you'll find a traditional market and the early morning rush of Señoras planning that evening's meal and grocery shopping European style that is – no Costco versions of stocking up here. And then when the butcher and seafood stalls are being washed up before closing, the market transforms into a lunchtime eatery and as the afternoon progresses, you guessed it…Happy Hour!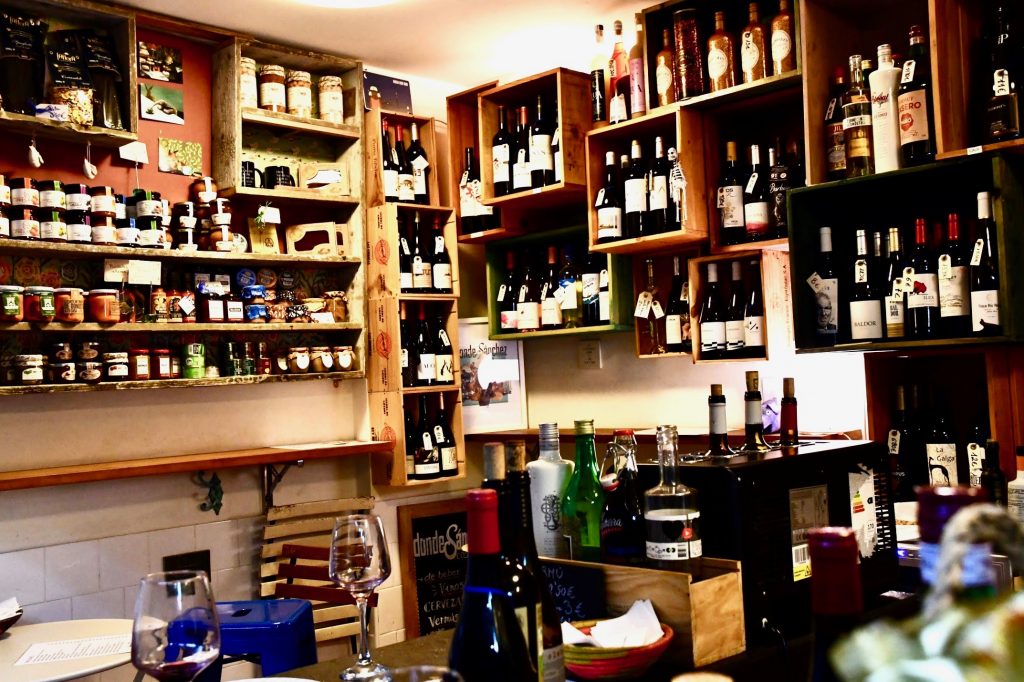 While circling around figuring out where to stop, one unassuming stall stood out to me as looking authentically Spanish, Donde Sánchez Cosas Rica. Owner Paz Sánchez is unpretentious and very passionate about wine and food. She prefers to say,"cosas ricas" rather than gourmet, just adding to the homey atmosphere. Quality though is not compromised and she did not hesitate to open a bottle, just so I could try something on my "regions to discover" note saved on my phone.
Tip: Enjoy the social scene and be like a local who doesn't care for a seat or table. Stand and get comfortable with elbow room only.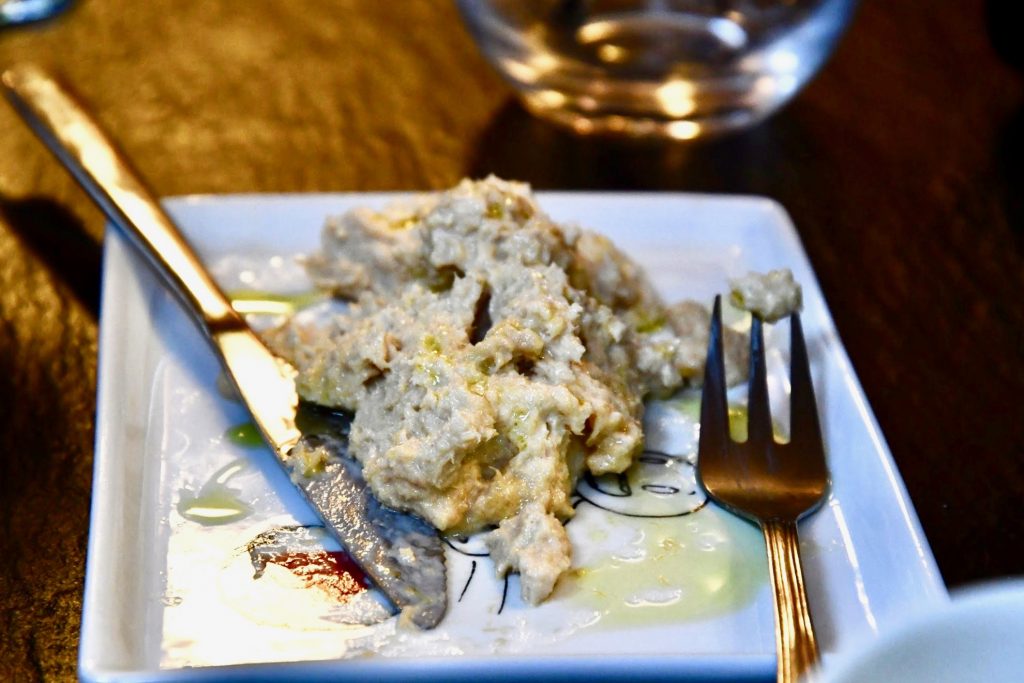 Then she quickly pours the wine with a little introduction, darts off to attend another customer and then disappears (if it's even possible to disappear in a small space) to her prep counter and returns with a plate of something yummy (cosas ricas.) "Try this," she says in Spanish. "I just made it today" and she sets down a generous serving of bacalao (salt cod) pate. Paz is so cheerful and warm that you feel like you're sitting in her kitchen at home. She explains that she used to have a career which had her traveling a lot, but wine is her passion and she is much happier with this business. In between glasses of wine and anecdotes, she disappears again and comes back with Escabeche of Iberia Secreto. When I saw Iberia Secreto on a menu in Granada, I just presumed it was just a cute name. However, Paz explained that Secreto is a special cut of pork. Read more here.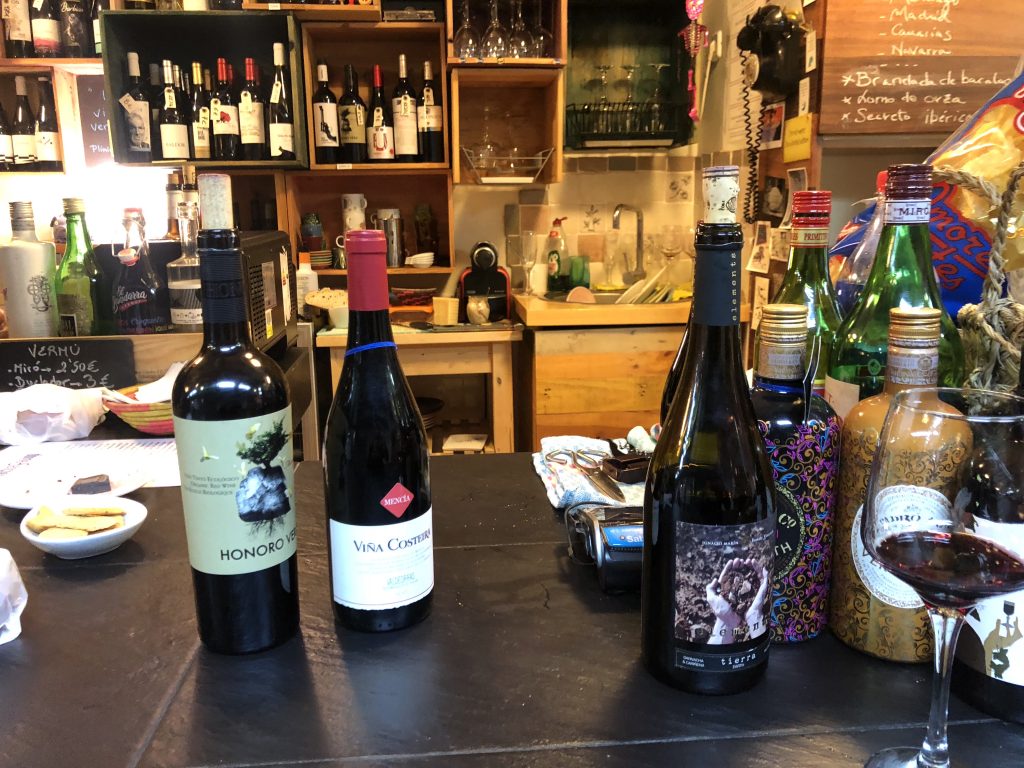 I asked her what dish would best be paired with the Mencia and she laughed teasingly as if to say, you can't handle bold Spanish wine like a Spaniard? However, after a pause to think, she disappears again and comes out and says, "try this" while setting down a small plate and then introduces me to aged chorizo and cheese from the same area of Northwestern Spain. To me, the partnership made perfect sense and I was anxious to wash the bites down with the wine and ask for a refill.
Note: When I return to Spain, it will be to Galicia.
Here's what I tasted:
2015 Ignacio Marin Elements Tierra Earth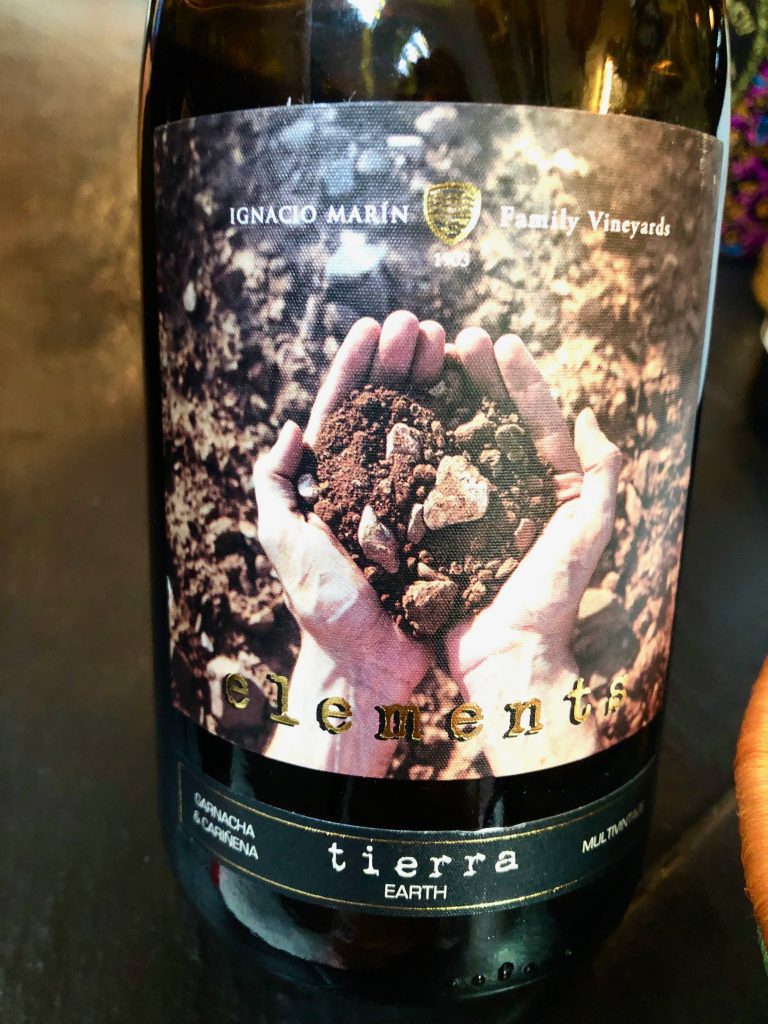 Grapes: Garnacha and Carinena
Region: Carinena
@bodegasignaciomarin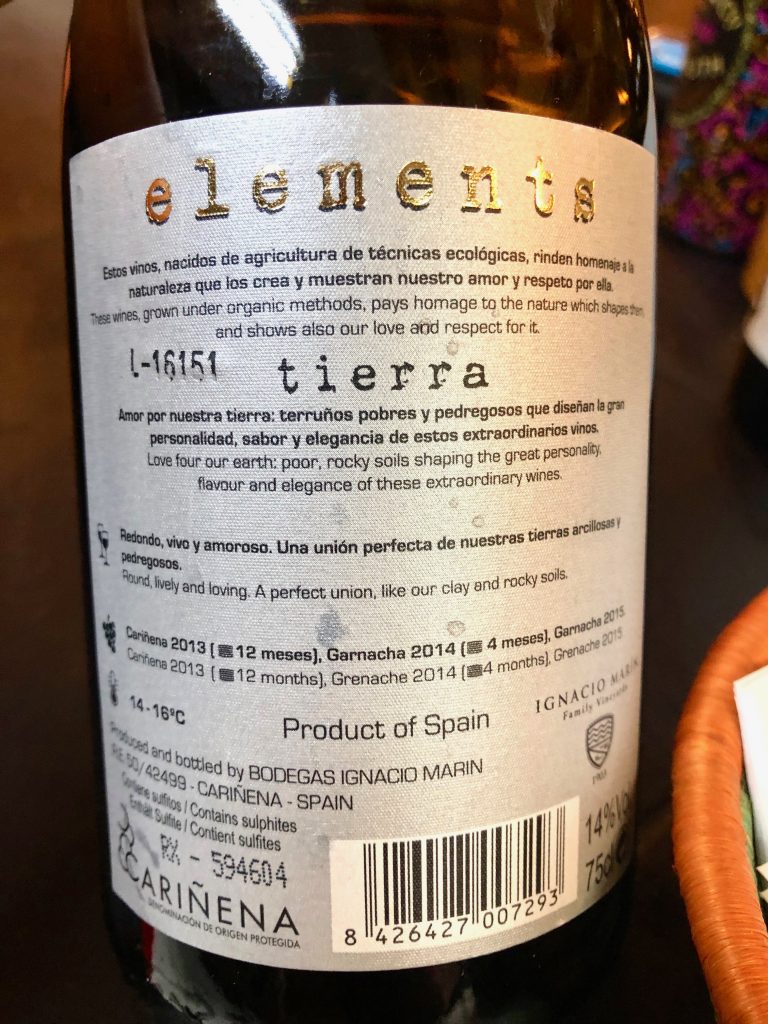 Grape: Mencia
Region: Valdeorras
@costeira.es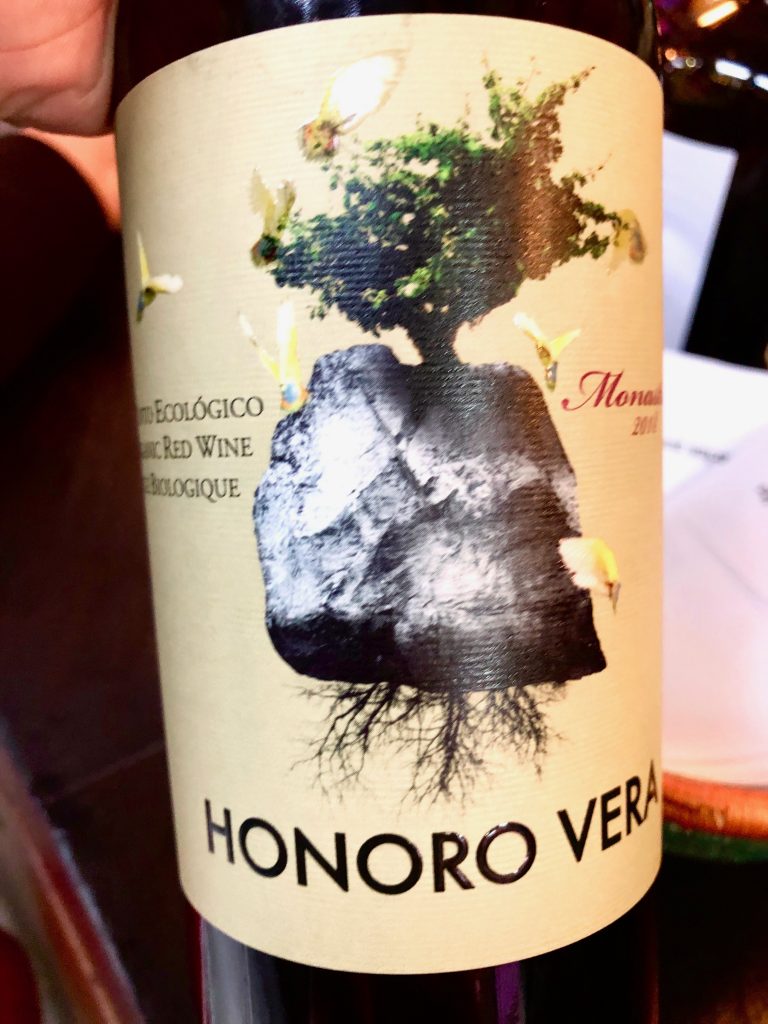 Grape: Monastrell
Region: Jumilla
#bodegasjuangil
Four glasses of wine later and stomach full, I felt like a true Madrileña! When I left Paz said, "Come back when I'm less busy and I'll sit down and teach you a lot more." Unfortunately, I couldn't return until the day before I had to leave and that day Donde Sánchez was packed. I waved, but I don't think she saw me because she was too busy pouring wine with a smile and preparing "muchas cosas ricas."
"The only time to eat diet food is while you're waiting for the steak to cook." ~ Julia Child
Until next time, let accidents happen and lick your plate clean.
@AllegoryPR #MyArt Escape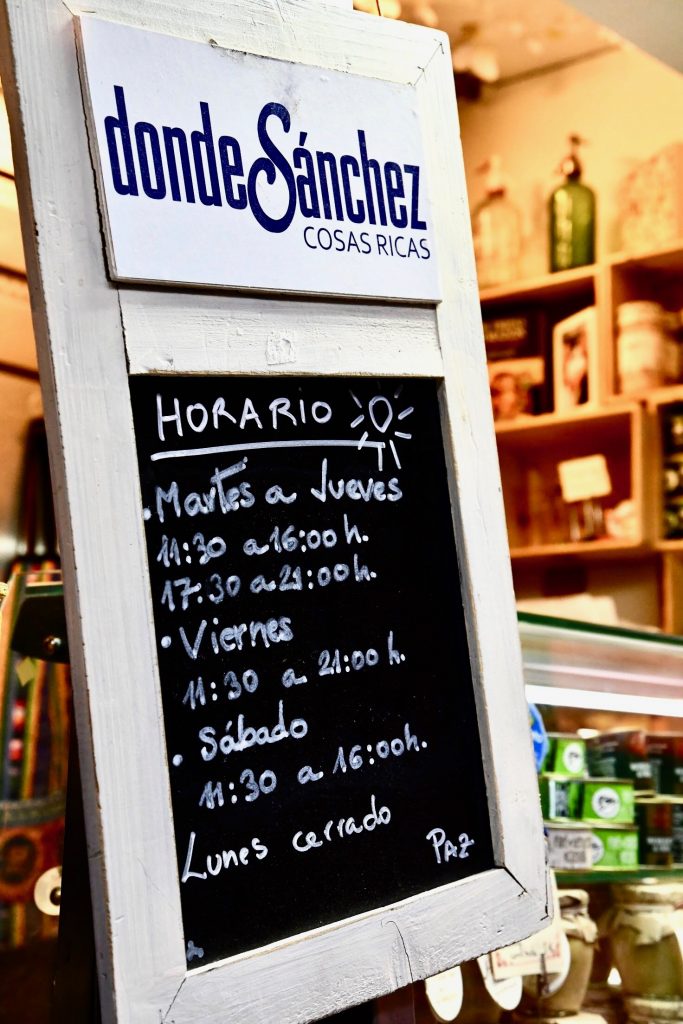 Donde Sánchez Cosas Rica is a retail store and bar specializing in wines, craft beers, sparkling wines, vermouth, cold meats, cheeses, pate, preserves, chocolates, jams.
Find it on the lower floor of Market Antón Martín
Santa Isabel, 5 28012 Madrid
Tue – Fri 12:00 – 9:00 p.m.
Sat 12:00 – 4:00 p.m.
Postscript: It doesn't cost to drink or eat well in Spain. Paz' store is not only a great experience, but great value. She'll introduce you to wines that don't break the bank, but are unique and from all areas of Spain. Her homemade tapas are delicious. Eat there and/or takeaway. Check her schedule for special guests and entertainment.