Miami, FL…October 3, 2019…The Italian Wine School based in Miami, Florida is pleased to announce that it will offer the first course certified by Vinitaly International Academy (VIA): Maestro Italian Wine Course certification study program. Designed for wine industry professionals and aficionados, the eight session course will distinguish itself from other wine certifications in that it not only provides a comprehensive look at the major wine producing regions in Italy, but will delve into learning about indigenous grapes and wine regions not commonly discussed.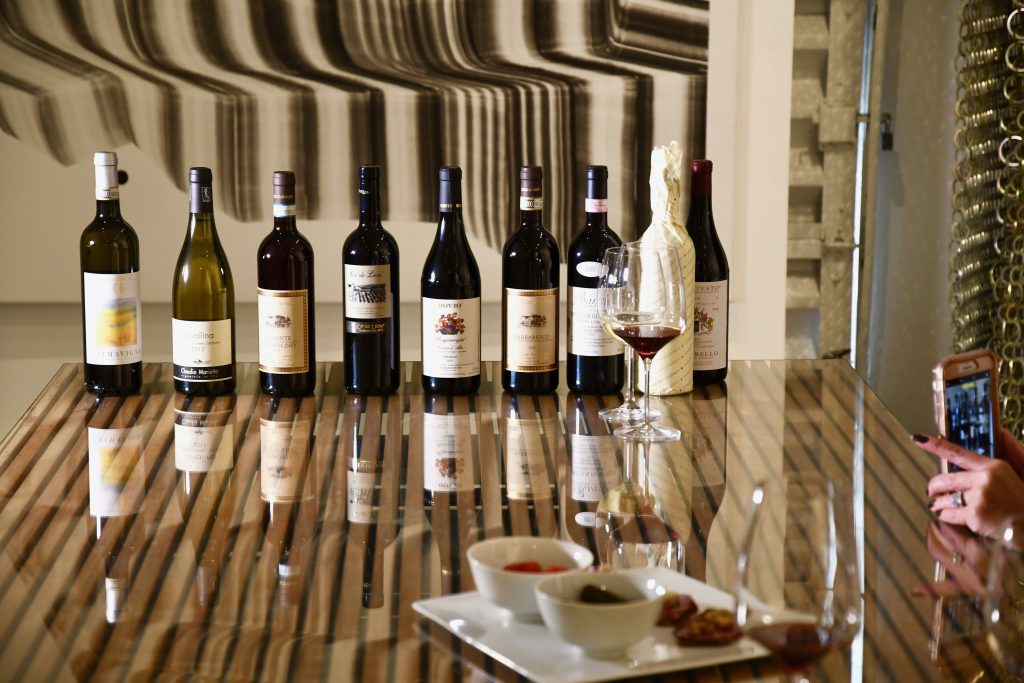 Italy has 500+ wine regions and to date, 590 officially recognized native wine grape varieties which sums up to more varieties than France, Spain and Greece combined.
The Maestro Italian Wine Course will provide groundbreaking materials which wine industry professionals can use when crafting their wine lists. That is a key tool in communicating to clients and will offer a new and different narrative.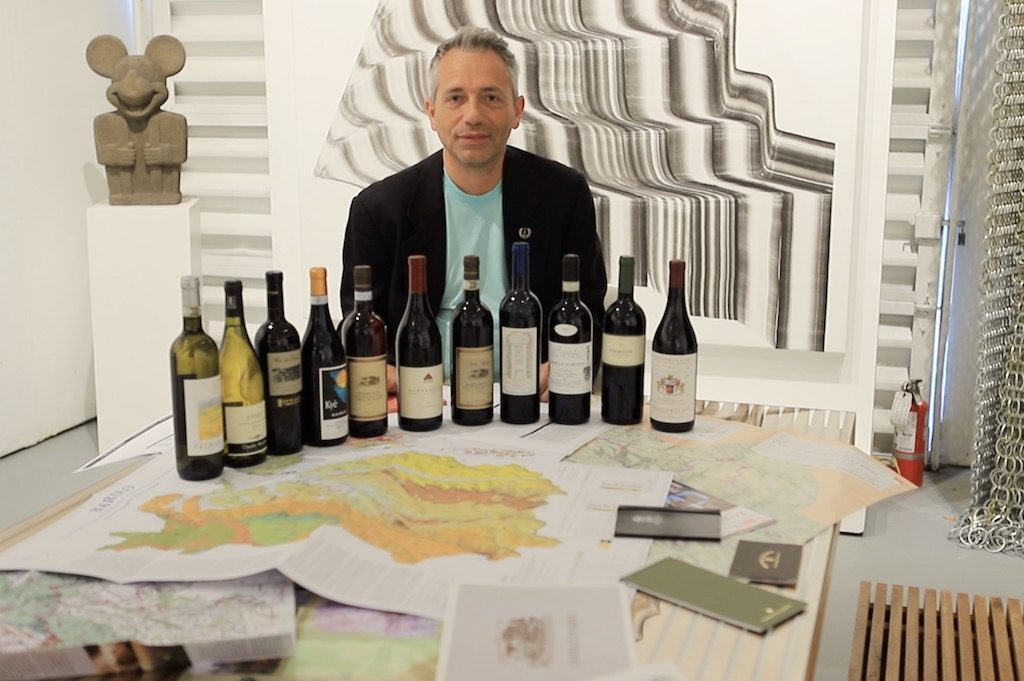 "The Maestro Italian Wine Course will expose a wealth of unknown information which they can in turn, present to their clients," states Stefano Campanini, Italian Wine Ambassador and founder of the Italian Wine School. "Through the digital landscape, VIA is providing updates on industry developments by the minute. This will be key to crafting a broad wine list and communicating a new and different narrative. As a Vinitaly Italian Wine Ambassador, I must constantly be out in the field rather than just inside a textbook. It's my objective to help people navigate through this labyrinth of Italian wine with the most current information and curated selections."
Course Information
The Italian Wine Maestro course is the intermediate level from the Vinitaly International Academy (VIA). A number of outstanding students from the VIA Maestro course may be eligible for direct entry to the VIA Ambassador Certification Course.
The complete course consists of 24 hours of lessons and tastings and is divided in 8 sessions of 3 hours each and concludes with a written exam and tasting component.
Introduction: families and groups and focus on Italian sparkling
Piedmont's native grapes
Native grapes of and Valle d'Aosta
Native grapes of Friuli-Venezia Giulia and Trentino-Alto Adige
Native grapes of Liguria, Emilia-Romagna, Tuscany and Umbria
Native grapes of Le Marche, Abruzzo and Puglia
Native grapes of Lazio, Campania and Calabria
Native grapes of Sicily and Sardegna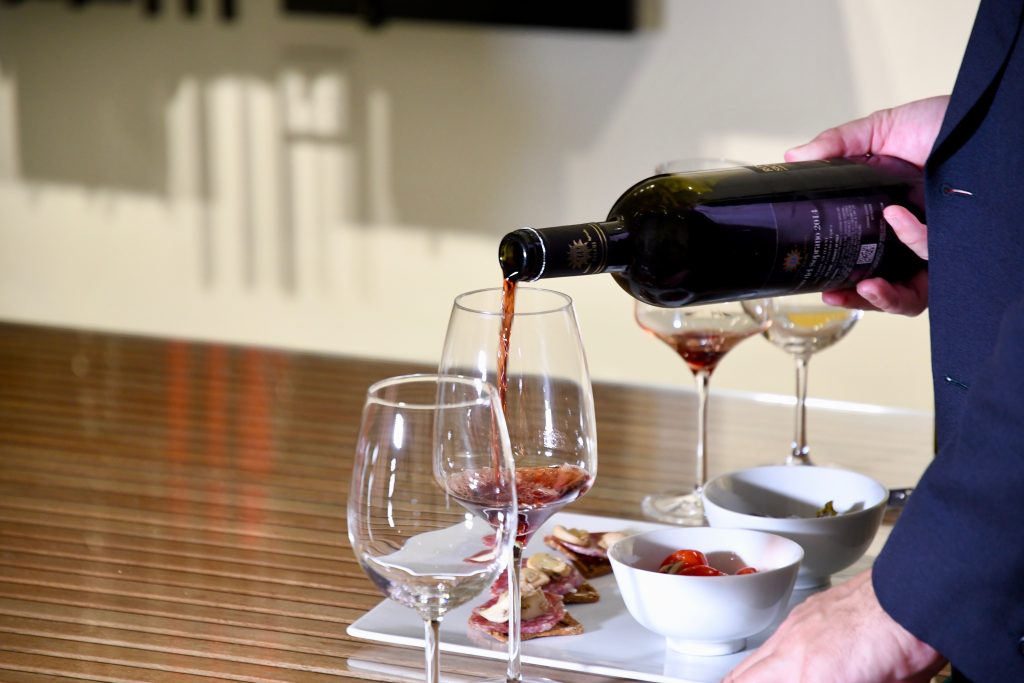 The sessions included guided tastings of 85 wines representing the best producers and every region, while also exploring culture, history and regional food.
The first session will take place in January, 2020 and costs $895.00. Students who successfully pass the Italian Wine Maestro level course and wish to further their study may apply to enroll in the rigorous VIA study program held annually in Verona and abroad, wherein students pursue either the Ambassador or Expert credentials.
Vinitaly International Academy (VIA) aims to be the gold standard of Italian wine education. VIA offers a complete educational path with standardized courses that will teach professionals and educators to master the diversity of Italian wine in a rigorous, organized manner. VIA's main objective is to foster a global network of highly qualified professionals such as Italian Wine Ambassadors and Italian Wine Experts: in turn, they will support and promote Italian wine throughout the world. VIA's ecosystem comprising the main institutional bodies and associations in the Italian wine industry strives to be the conduit between the leading players in the Italian wine scene and international professionals.
There are currently three levels of certification available through the VIA program:
Italian Wine Maestro
Italian Wine Ambassador
Italian Wine Expert (VIA'S Highest Qualification Level)
About Stefano Campanini, IWA
Founder of Italian Wine School, Stefano Campanini is one of the 216 Italian Wine Ambassadors representing 33 different countries and one of only twelve people to receive the Italian Wine Ambassador pin of the thirty-nine people who wrote the exam in New York this past June.
Campanini 's discerning palate was cultivated in his birthplace, Parma, Emilia Romagna named by Forbes: "Italy's Greatest Gastronomic Treasure" and has travelled extensively in different wine regions. He has a strong expertise in French and German wines. Campanini's dream of sharing pleasure at the table began in 2011 when he opened Wine by the Bay. Since then, it has quickly become recognized as one of South Florida's leading Champagne and boutique wine stores and was most recently awarded Wine-Searcher Gold in Overall and French lists in Miami. "Wine is an education and not just a drink," he'll say while handcrafting a 'tale of wine cities' to both novices and aficionados alike.
Italian Wine School
6942 NE 4th Avenue, Miami, FL, 33138

305.857.8767, info@italianwineschool.org

www.italianwineschool.org @ItalianWineSchool