Wake me up because I'm tired of dreaming. It's Week 9 of the stay-at-home order, although some of you may have started quarantine either later or earlier than me. I typically never recall my dreams, but for the past few weeks, I've been able to vividly retell what took place during REM before I've had my morning espresso. Some nights I'm being screamed at by someone because I forgot my mask, or I'm lost in a supermarket, or living back in Canada (I'll get to that next week.)
Lockdown Dreams
I wondered if I was the only one who was having weird dreams, so after doing some searching, I discovered that scientists have documented why and how the coronavirus is affecting our dreams. There's even a website called Lockdown Dreams and you can share your experiences with others. I'm sure that's therapeutic for some people, but frankly, I'm tired of remembering. Why would I want to read about other people's life-like nightmares?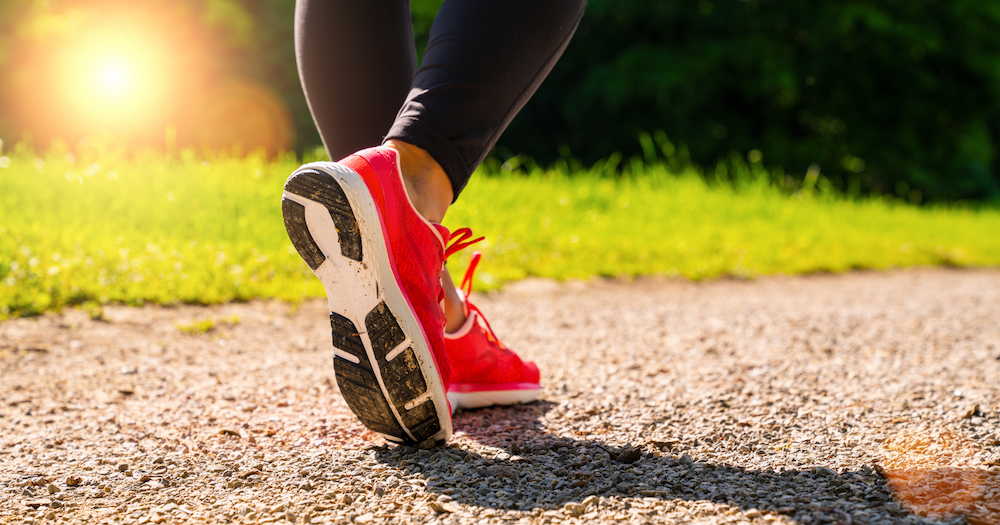 Running
I began running around five years ago, but really started taking it more seriously and working on a mind-body regimen about a year ago. Where getting in a car to go basically nowhere hardly gives me pleasure, running now gives me a sense of freedom and purpose to weekends with nowhere to go. Running is my superpower. What's yours?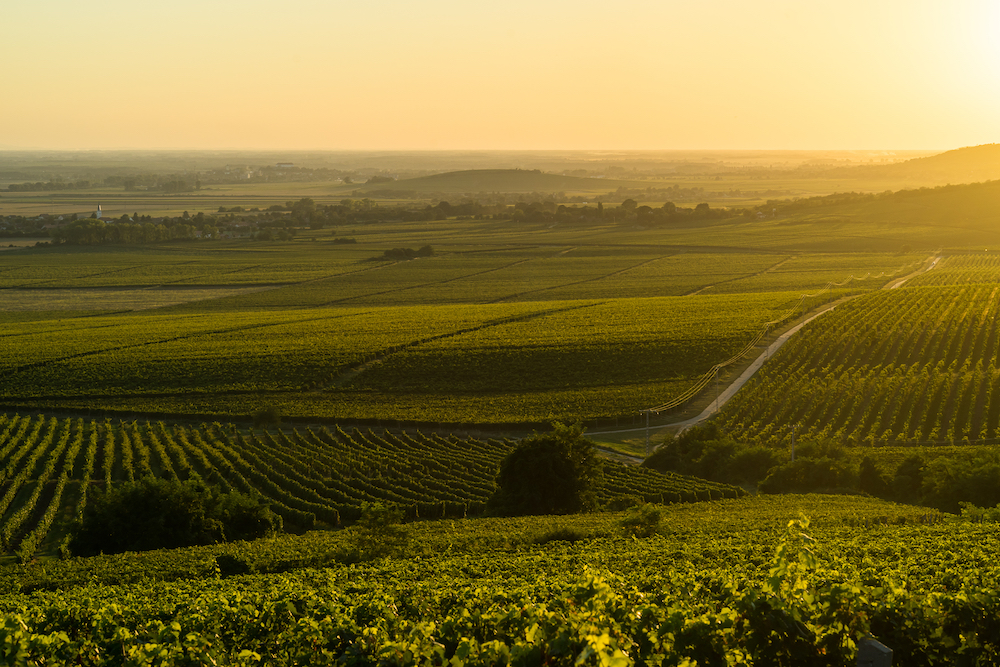 Daydreams Are Different
For a week I daydreamed about making Risotto with Sausage, drinking Barbaresco (see below,) and most importantly, taking a virtual trip to Italy. Thanks to Wine by the Bay in Miami, a Saturday tour of Pier Paolo Grasso's Azienda Vitivinicola Pier (located in Treiso, Piemonte) gave me a chance to forget those stressful trips to the supermarket and an inbox filled with work requests mixed with a barrage of breaking news headlines.
The Zoom event was perfectly orchestrated by Wine by the Bay's owner, Stefano Campanini. After signing up, a small group of "travelers" received a bottle of Barbaresco and video link to a pre-recorded demo by Sara, Pier Paolo Grasso's wife who explained step-by-step how to prepare the dish. While we had lunch in our kitchens, the Grasso's enjoyed dinner overlooking their vineyard! The video tour was divided into three parts starting with a 360° look of the estate; followed by the cellars; and concluding with the bottling and packaging areas. In between, we chatted, ate lunch and drank the wine pensively, but filled with excitement because we could hear insights from the winemaker himself!
Possibly it was the 14% ABV, but by glass number two, I felt like I was sitting in the same room with everyone. Imagine, guests from Washington, Texas, Florida, Quebec, and Piemonte enjoying this great experience together!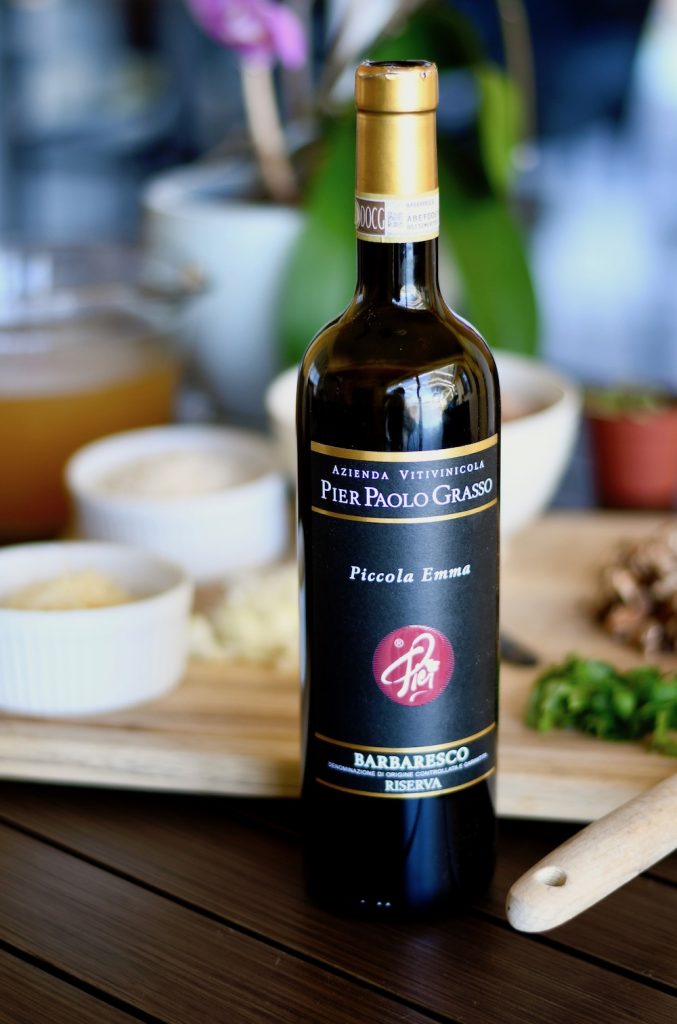 The Wine: Azienda Pier by Pier Paolo Grasso – Barbaresco Riserva Piccola Emma 2007
The Nebbiolo grapes used for this Riserva come from La Fenice vineyards. After vinification in steel, Piccola Emma 2007 was matured for ten years in 50hl oak barrels. Bottling took place in December 2018.
The wine sports a charming garnet color, a rich and elegant olfactory emerges, initially dominated by notes of red currant and morello cherry jams which, in a short time, reveal hints of dried violet and undergrowth as well as a slight blood tinge; a vertical balsamic vein runs through the bouquet giving it an intriguing olfactory three-dimensionality.
Note: I didn't write this description. You can read the full review here and run it through Google translator if you don't speak Italian. You can find some more history of the winery and a nice photo of Pier Paolo and Sara here.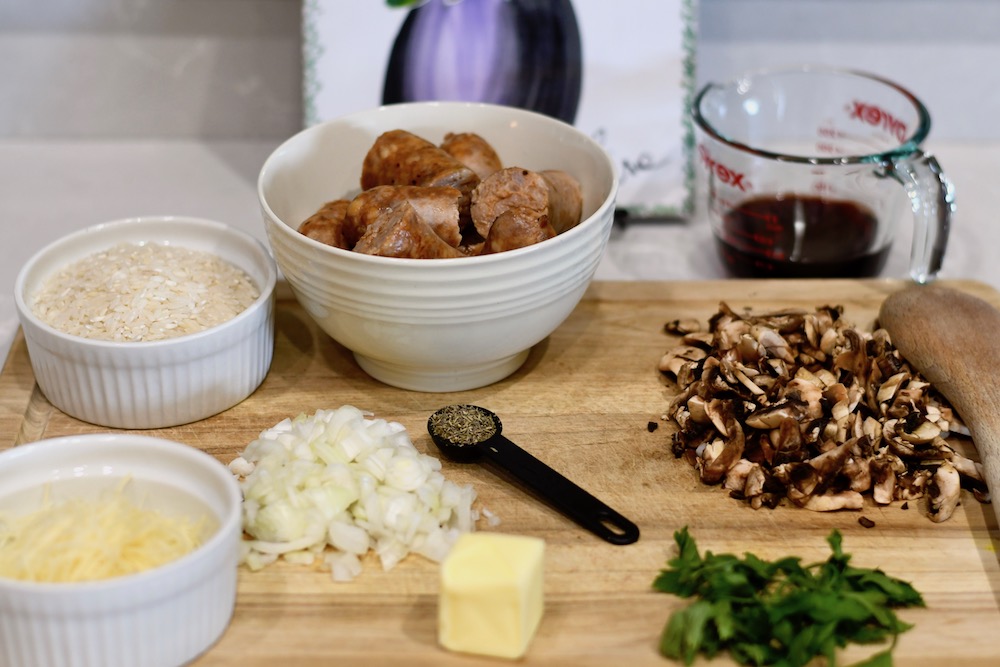 Risotto Recipe
If you hadn't read this far, you would have missed out on the best part, or maybe the second best part, or equal parts. Alright, the wine and recipe tie for first place!
While it was not the first time that I've made risotto, it was the first time that I've made it with a newly opened bottle of Riserva red wine. Trust me, those tears shed from losing a half cup of Pier Paolo's Barbaresco to this dish will quickly dry up when you taste your perfect pairing!
1 c arborio rice
4 – 6 cups of hot chicken stock
1 small onion
1 tsp of Thyme
¾ c of chopped Baby Portobello mushrooms
Olive Oil
1/2 c of Piccola Emma (or quality red wine)
4 sausages each cut into thirds (I simmered the sausage in a bit of water until almost cooked and had acquired a little bit of color.)
2 tbsp butter
1 c of grated Parmesan cheese (save some for topping the dish or shred some more and reserve until the end)
1 tbsp chopped Parsley
Using a wooden spoon, gently sauté the onions in olive oil and a dash of salt until translucent.
Add the mushrooms and Thyme and stir until soft adding more olive oil if needed.
Stir in the Arborio rice and coat with oil and lightly toast.
Add the wine, stir and simmer until it evaporates.
Add the first 3 or 4 ladles of stock until the rice is just covered with broth. Let the rice gently simmer, stirring frequently.
Repeat this step a few more times until the rice is "al dente." When you run your spoon down the bottom of the pot, the rice will separate and you see a clear line.
Remove from heat and stir in first the butter until it is melted and combined, followed by the Parmesan cheese.
Cover for a 5-10 minutes before serving.
Note: Since I had prepared this ahead of time because I had a work commitment before the trip, I left the rice warming over another pot filled with some steamy, hot water. If your rice dries up, you can add a splash of broth (or cream) to make it creamier.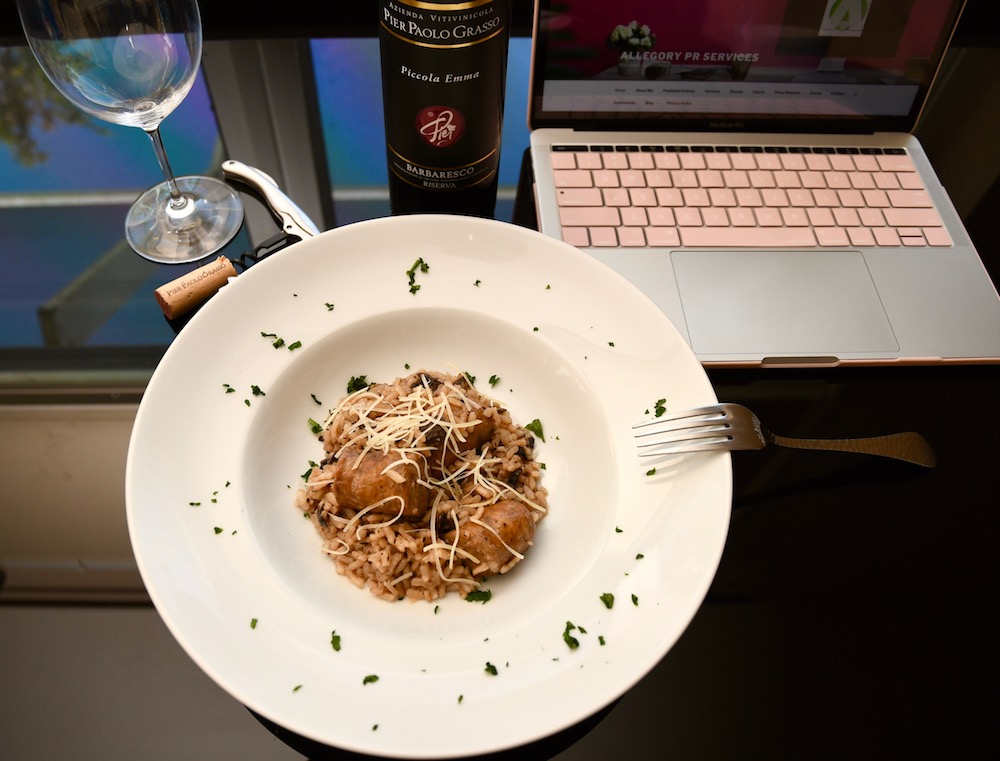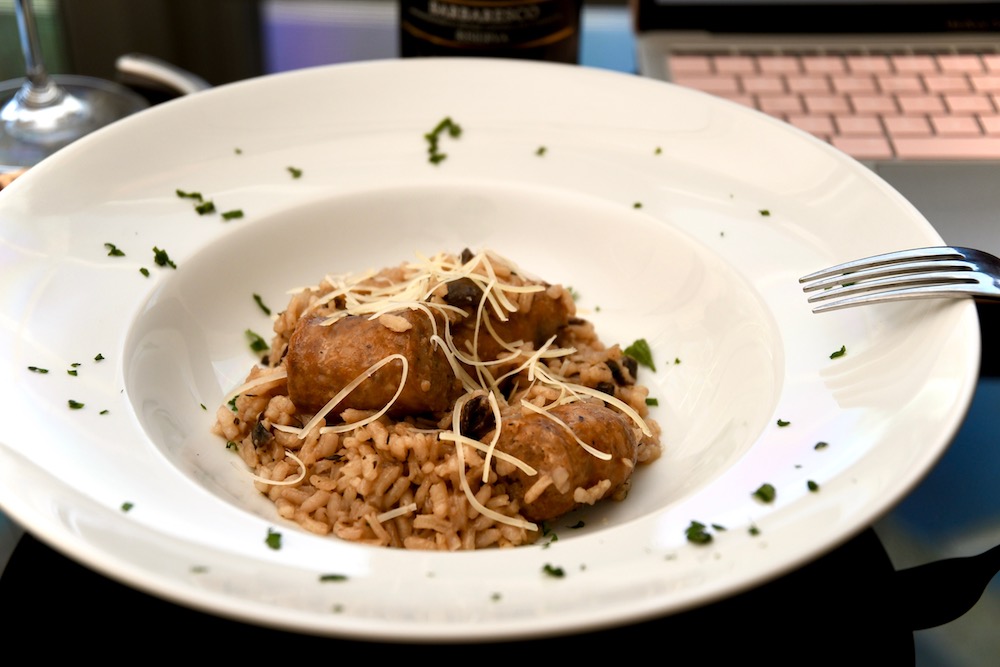 The End Is A Beginning
This pandemic has thwarted our sense of purpose and to work without the reward of time off or a vacation is extremely hard. However, dreams help us prepare for adversity. So when you wake up, keep remembering that where the bad dream ends, there's still a day filled with possibilities, plus a daydream or two to keep us going — This too shall pass.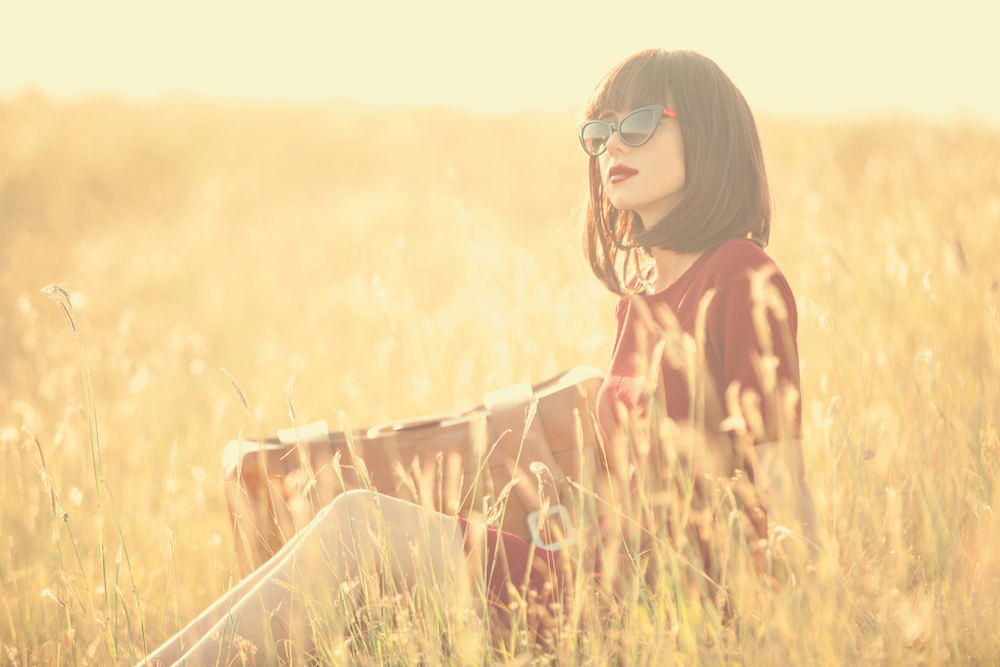 "I have had dreams, and I've had nightmares. I overcame the nightmares because of my dreams." – Jonas Salk
@AllegoryPR #MyArtEscape
Note: Dr. Jonas Salk first tested his vaccine against the polio virus in 1952 before announcing to the world in 1955 that a viable vaccine against the feared virus was now a reality. Albert Sabin followed Dr. Salk a few short years later by licensing an oral version of the polio vaccine in 1962.
Resource: Talking about your dreams may be a good idea if you are feeling anxious. Read more here.
You too can take a trip with Wine by the Bay! Visit www.winebtb.com/events.