Photos and Highlights of the "Ciudades" Opening Reception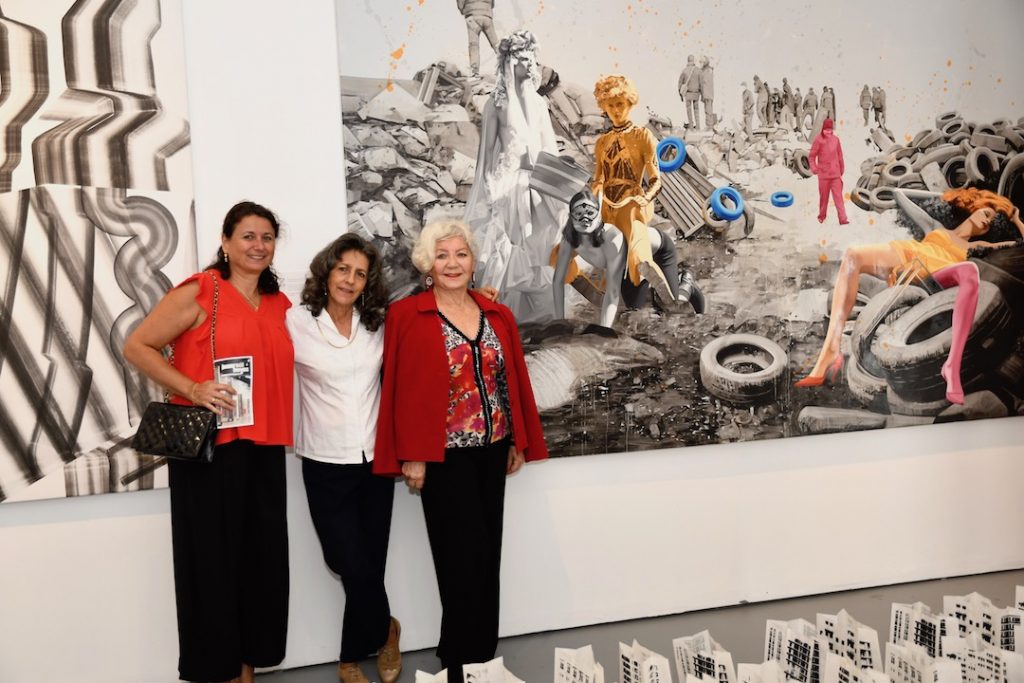 Miami, FL…December 2, 2019…Etra Fine Art located in Miami's Little Haiti neighborhood (also known as Little River Art District) held a highly successful Opening Reception of Ciudades, a multimedia art exhibition. The event was attended by clients and a steady stream of art lovers over the course of a four hour, open house style event.
Artists in attendance were Juan Raul Hoyos (Miami/Colombia) and Jorge Olarte (Miami) and throughout the week will be present along with Andriy Halashyn (Kiev) and 2501 (Milan.)
The exhibit is curated by Etra Fine Art owner, Alicia Restrepo. She has had a long career as gallerist originally in New York City and then moved to Miami shortly after Art Basel arrived in the Magic City. Restrepo has gracefully weathered the real estate changes over the years and changed location to adapt accordingly: from the Design District (before it was a luxury retail destination); Wynwood; and now Little Haiti/Little River Art District.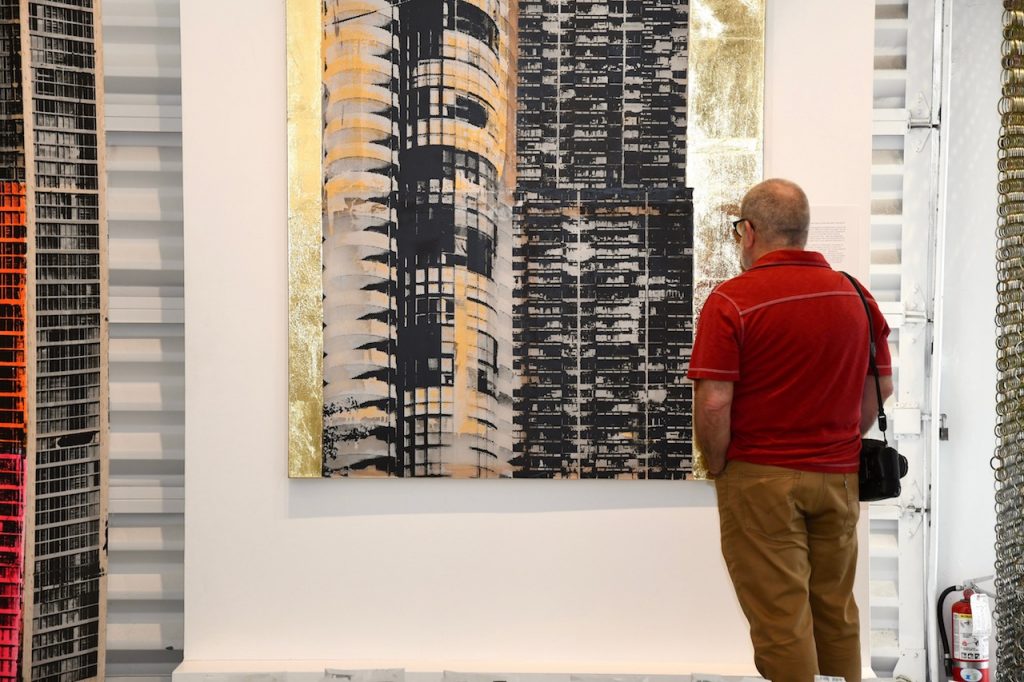 Apart from Hoyos, Olarte, Halashyn and 2501, the other exhibiting artists are: Ana Maria Gutierrez (Bogota); Valeria Yamamoto (Buenos Aires); Francis Hines (New York); and André Cypriano (Rio de Janeiro.) Also on view are videos by Hoyos and 2501; poetry and essays by Elizabeth Rogers; and music, La Ciudades by Astor Piazzolla.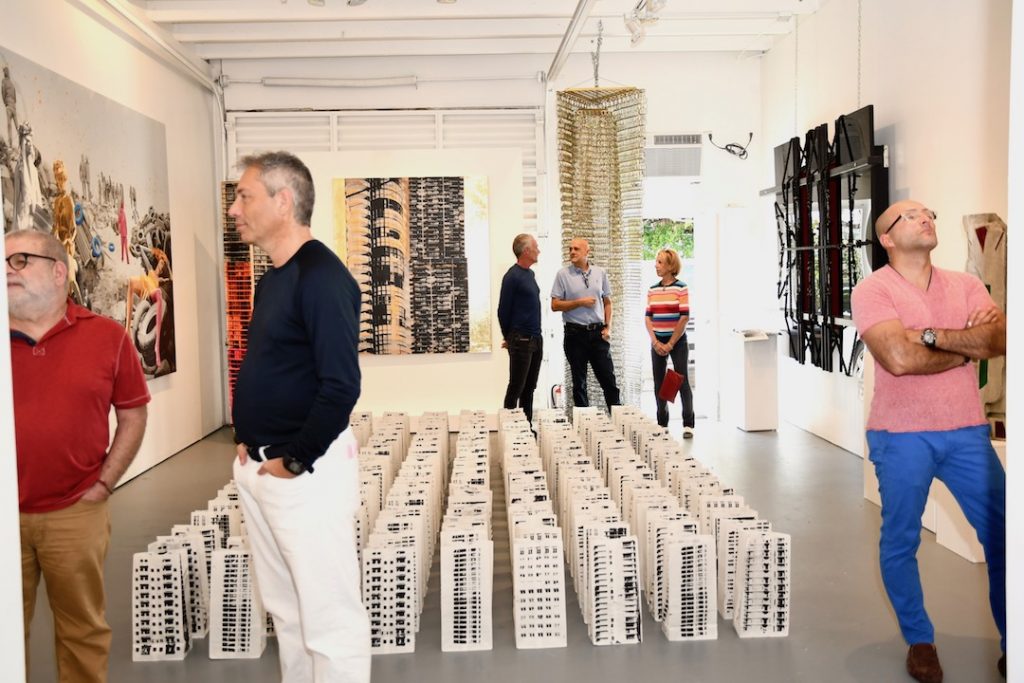 Ciudades, a multimedia exhibition made up of paintings, music, an installation, sculptures, photography, videos, poetry and essays will open for special hours during Miami Art Week (Art Basel) and close on Tuesday, January 28, 2020. 6942 NE 4th Ave, Miami, FL 33138, www.etrafineart.com, info@etrafineart.com, 917.370.2907.
Etra Fine Art Presents, Ciudades
Art Basel Miami
Closes: Tuesday, January 28, 2020
During Miami Art Week (December 3-6): 11 am to 5 pm, Tuesday to Friday and other days by appointment.
Etra Fine Art
6942 NE 4th Ave
Miami, FL 33138
www.etrafineart.com info@etrafineart.com
Read Recent Etra Fine Art Press: