Top Art Fairs: The A-Z of Where #MyArtEscape Will Be.
It's my favorite time of the year! I have all of my press credentials in place, am reading voraciously about art, art installations, events and VIP soirees. The trickle of incoming press releases has become a flood, and I'll soon be swimming through miles of art. Hooray, Art Basel aka Miami Art Week is (almost) here!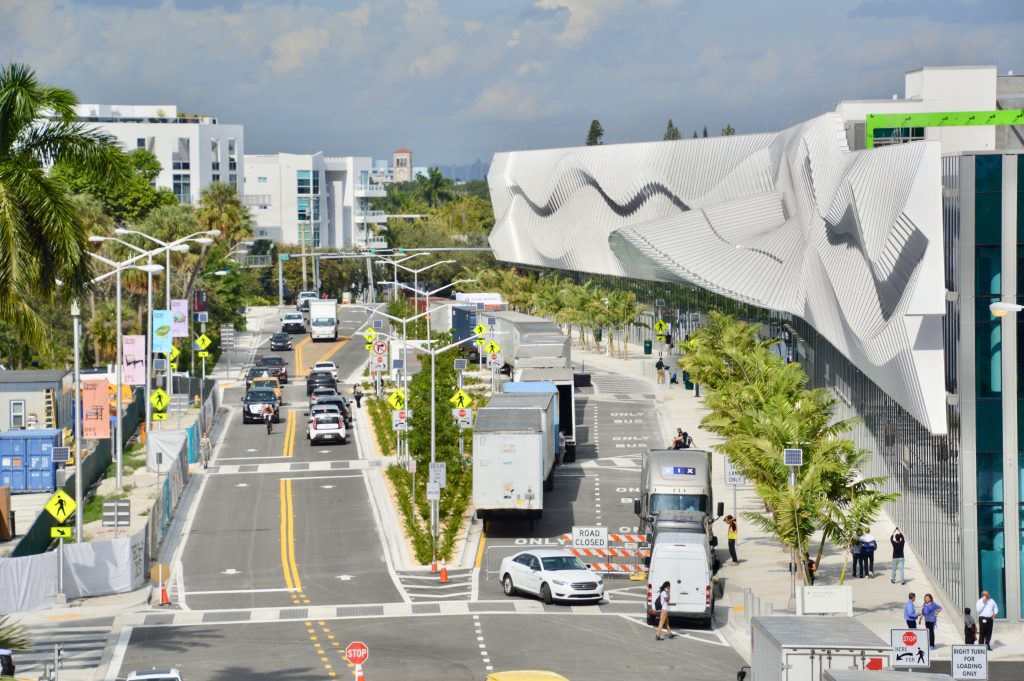 Without delay, below is the A-Z of where I'll be. Read all the way to the end because I'll recall a couple of the past VIP events that I've had the good fortune to attend. You may also wish to follow my daily, Art Basel Instagram stories for highlights of each fair and a couple of special events.
Note: I've scaled down my art fair trekking from last year's 10 fairs. As much as I'd like to see it all, I was art oversaturated and no shoes or running prep could condition me for that much walking.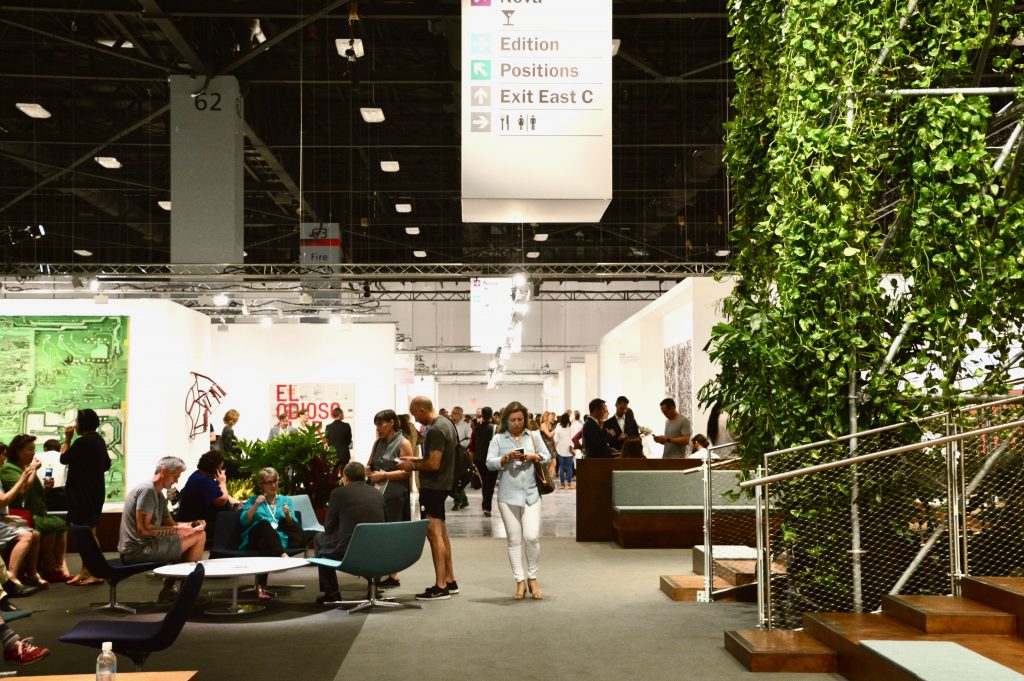 I really don't understand people who say that they won't go to Art Basel like it's some kind of art fair boycott against the 1%. Sorry, but Art Basel is the OG of international art fairs. Maybe you can't afford to buy anything, but why would you pass on an opportunity to see a new work by huge artists like Anish Kapoor, Yayoi Kusama or my favorite American artist, Nick Cave?
Dates: December 5-8 at the Miami Beach Convention Center
Global focus: 269 leading galleries from across the world to exhibit, with 20 galleries joining the fair for the first time
18th edition and 500,000 square feet of exhibition space
Meridians: A new sector located in the Grand Ballroom of the Miami Beach Convention Center. Curated by Magalí Arriola will bring together around 30 projects that push the boundaries of a traditional art fair layout.
Day Ticket: $65.00; Students and Seniors $45.00
Miami Beach Convention Center, 1901 Convention Center Drive, Miami Beach, FL 33139 | www.artbasel.com/miami-beach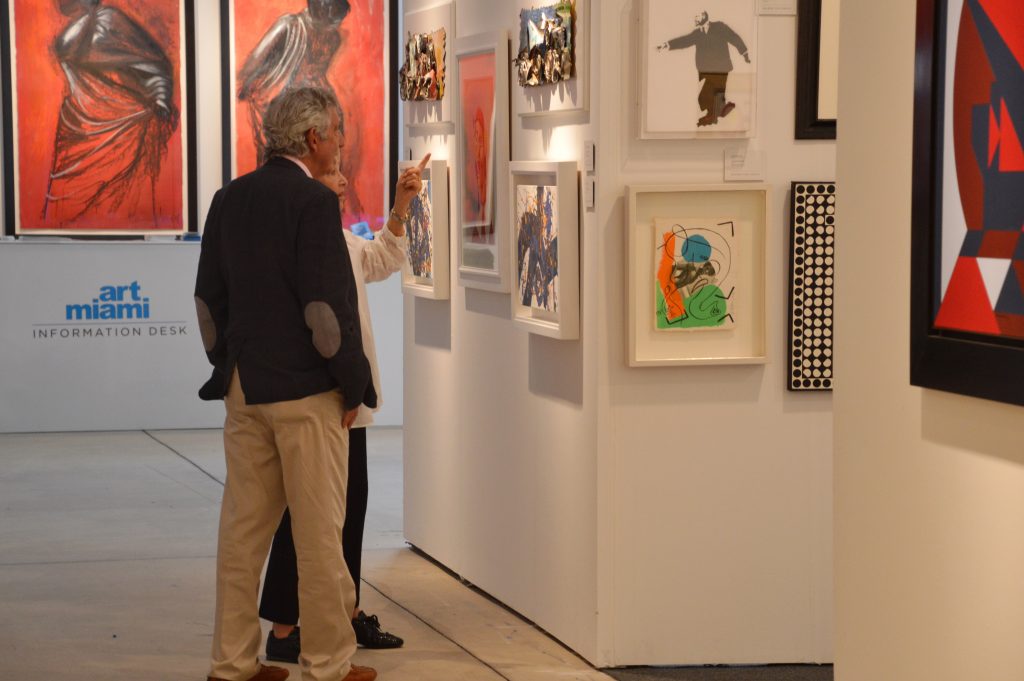 I said it last year and I'll remind you again, Art Miami came first! It's a sophisticated and intellectually stimulating art fair. You'll find just about all of the highly collectible and blue chip artists' work sought by wealthy collectors that you would find at Art Basel. Art Miami also makes great efforts to spotlight Miami galleries, museums and artists. Support local!
Dates: December 3-8 at the Art Miami pavilion in Downtown Miami
Milestones: Returning for its 30th edition, Art Miami is recognized as one of the preeminent international modern and contemporary art fairs, Art Miami will showcase an array of iconic and important art works, dynamic projects and special installations from more than 170 international galleries from nearly 22 countries representing 69 cities.
The Platinum VIP Preview on December 3rd will benefit the Perez Art Museum Miami.
Adult Admission $55.00; Seniors $35.00; Students (12-18) $35.00
The Art Miami Pavilion, One Herald Plaza @ NE 14th Street, Downtown Miami. On Biscayne Bay between the Venetian & MacArthur Causeways | www.artmiami.com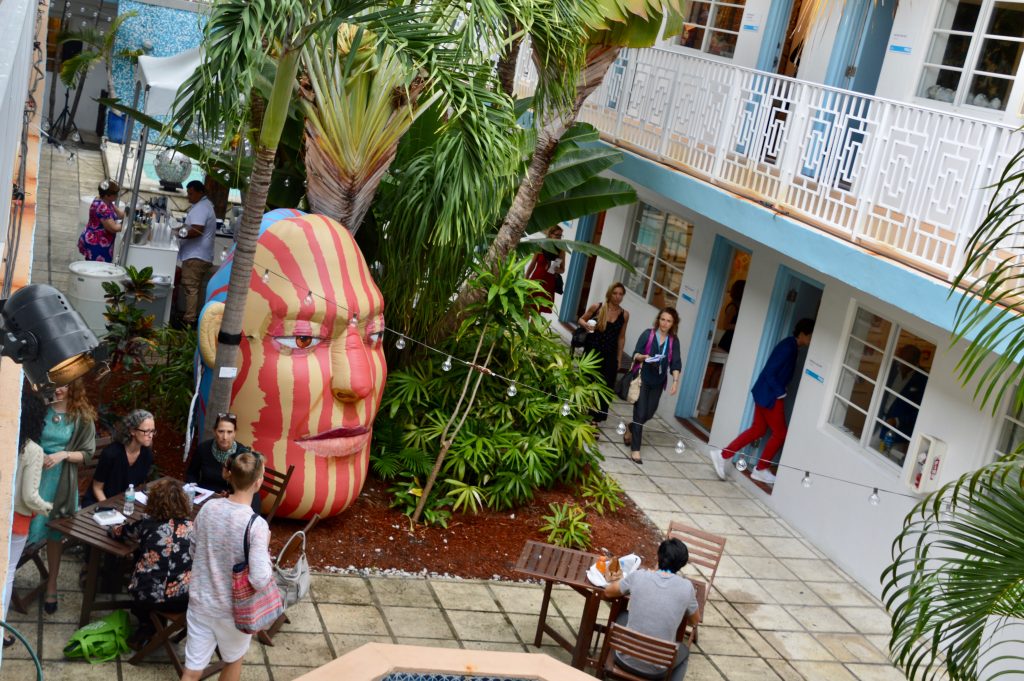 Sister to Art Miami, here's the perfect example of supporting local and emerging artists. I love this fair and most of the art is affordable for people like you and me. They offer some great programming too and I've enjoyed in the past, sitting down and listening to one of their talks. Looks like this year guests can enjoy visual performance art.
Dates: December 5-8
Held at the Aqua Hotel in South Beach, the unique setting (open courtyard and rooms transformed into art exhibition spaces) has become a favorite gathering spot for collectors, curators and art lovers to discover fresh talent and acquire new works while exchanging cultural ideas and forming meaningful connections.
Milestones: Presenting its 15th year and last year recorded the strongest sales and attendance to date.
Adult Admission $25.00; Seniors and Students $20.00
Aqua Art Miami at the Aqua Hotel, 1530 Collins Ave., Miami Beach, FL 33139 | www.aquaartmiami.com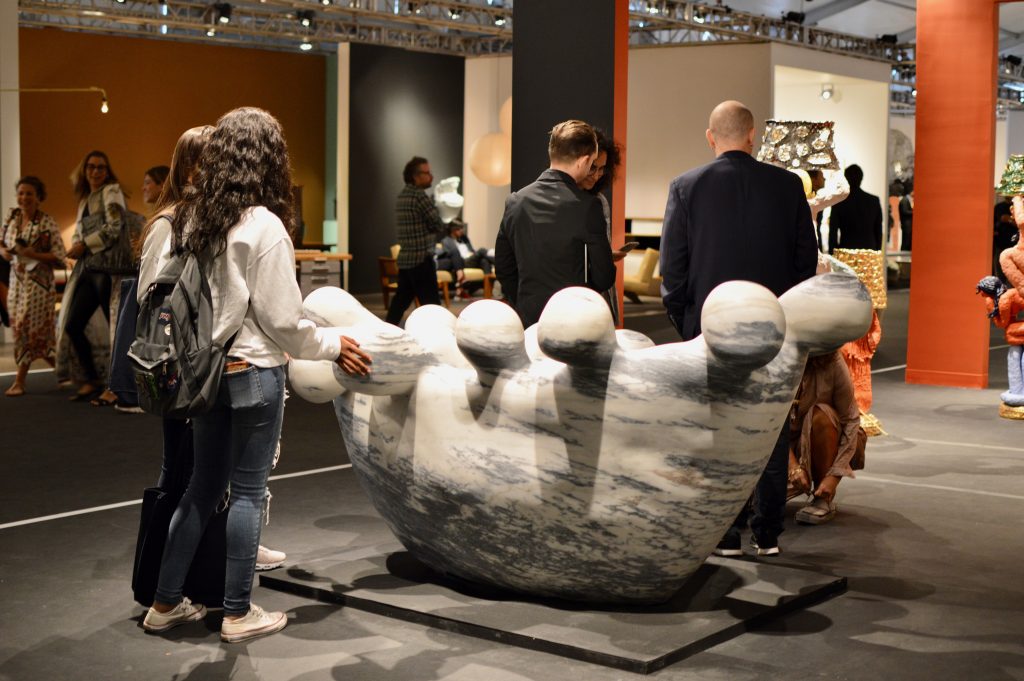 If I'm not staring at new works by Porky Hefer at Southern Guild, you'll find me swooning over very expensive ceramics or an Armani Casa living room. A girl can dream right? Since I love sculpture, functional art (and I know artists and designers hate that term) makes so much sense. I want to fill my house with objects that I can touch and maybe use now and then.
Dates: December 4-8
Updates: Design Miami will take place for the first time in the newly completed Pride Park with its entrance directly facing Art Basel at the Miami Beach Convention Center. The reconfigured fair tent will have a glass façade at the entrance to house the new Design Forum presented by SCAD (Savannah College of Art and Design.) Occurring alongside Art Basel in Miami and Switzerland, Design Miami/ has become the premier venue for collecting, exhibiting, discussing, and creating collectible design.
Now in its 15th edition, Design Miami 33 galleries and 14 Curio presentations from 13 countries, including three galleries exhibiting for the first time.
Convention Center Drive; Between 18th and 19th Streets, Miami Beach | https://miami2019.designmiami.com/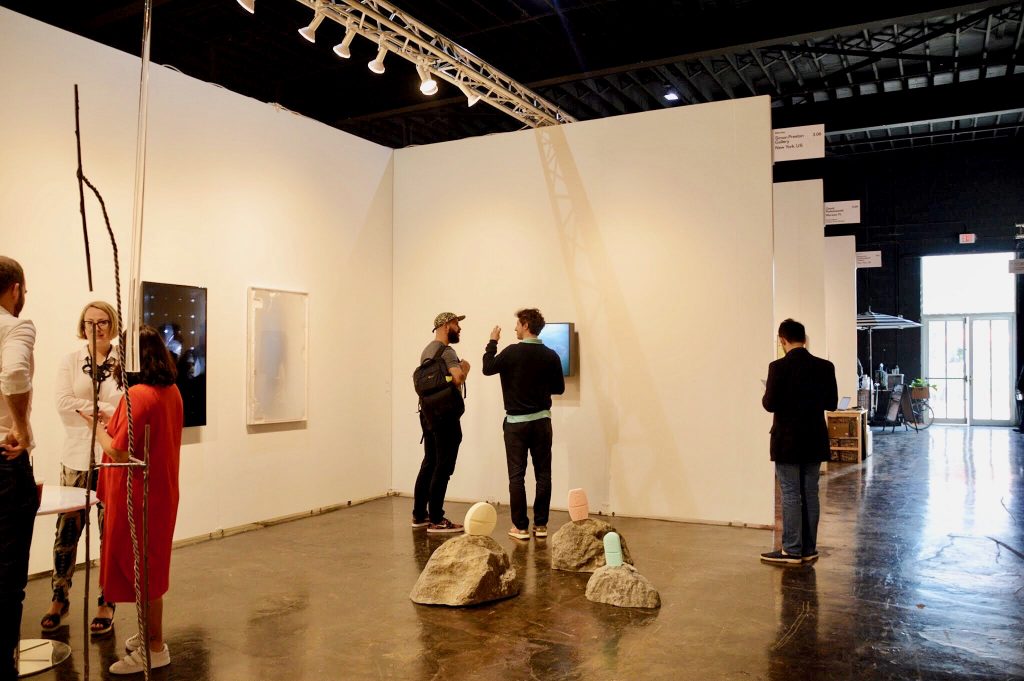 I really love NADA (New Art Dealers Alliance) too. Maybe's it's the Ice Palace's interior black walls and curated gallery spaces that make me feel like I'm walking through Soho on an autumn day. These curated spaces appeal to the intellect, but don't feel shy to ask questions. There are millions of artists and you can't know them all.
Dates: December 5-8
Presenting its 17th edition, NADA will showcase a diverse selection of local, national, and international galleries with 136 exhibitors representing 56 cities from 25 countries. The fair continues to grow in the 17th edition, welcoming 28 first-time exhibitors and 71 NADA Member galleries.
Adult Admission $20.00; Seniors and Students $10.00
Ice Palace Studios, 1400 North Miami Avenue, Miami, FL 33136 | www.newartdealers.org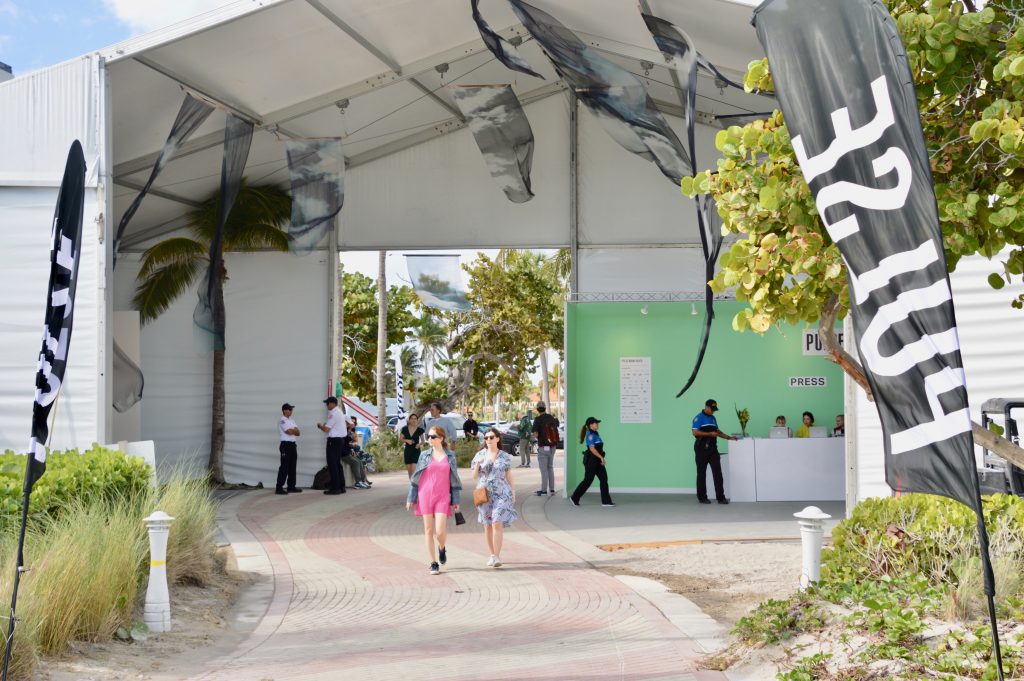 Last year was my first year at PULSE. I must admit, it's a little out of the way and parking is not easy. Yes, you can do valet at the Eden Roc if you're okay with the fee. However, don't let that stop you. You have options: shuttles run between the main fairs and you can park further south and take a rideshare. The galleries are worth any little inconvenience.
Dates: December 5-8
Milestones: Celebrating its 15th anniversary and announced its new fair director, Cristina Salmastrelli. Visit over 60 globally-renowned galleries and artists. New this year is PULSE Perspectives, a dual language programming series presenting talks and tours in English and Spanish. Find a variety of programming and also a wellness lounge and restaurant in partnership with Eden Roc/NOBU Hotel Group.
Adult Admission $35.00
Indian Beach Park, 4601 Collins Ave., Miami Beach 33140 | https://www.pulseartfair.com/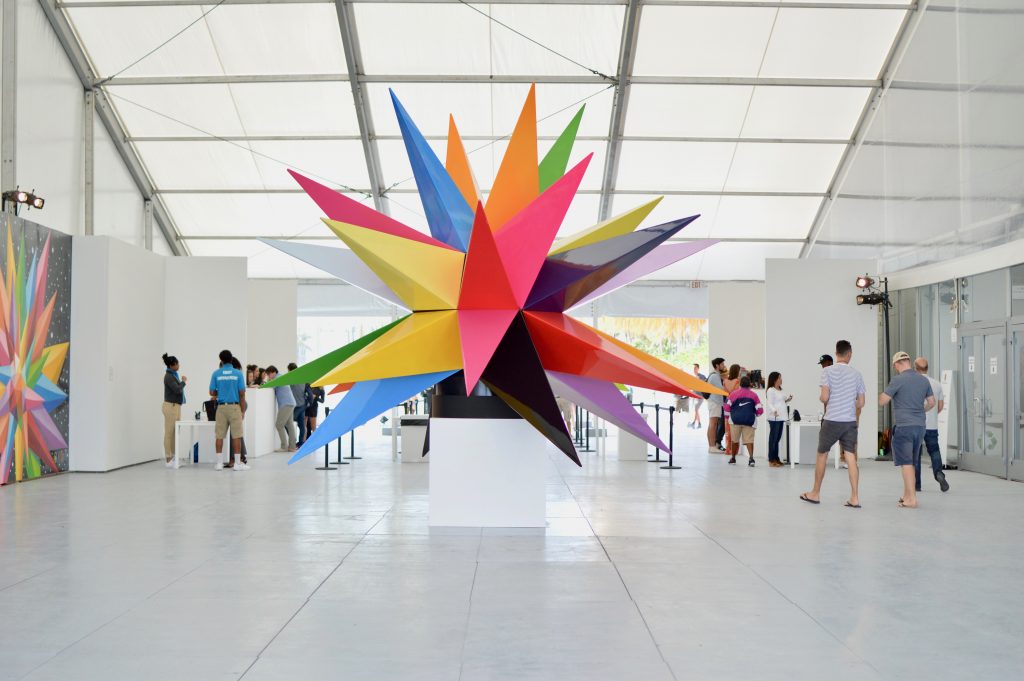 Here's a great fair for young collectors and who can resist the location right on the South Beach sand? You'll find works that are bold and gutsy, rich in statements about society and the many complications that we face today.
Dates: December 4-8
Returning to Miami Beach for its 19th edition, SCOPE will welcome 134 diverse contemporary exhibitors featuring The New Contemporary, a genre that stands as a critical contribution to both global politics and local community engagement. New to the pavilion this year is OASIS, an experiential multidisciplinary program located in our expanded Atrium. OASIS will present daily programming featuring large scale installations, music performances, and panel discussions while continuing our long-standing commitment to wellness.
Adult Admission: $40.00
801 Ocean Dr, Miami Beach, FL 33139 | https://scope-art.com
If I had to choose a favorite art fair, UNTITLED, ART would be it. I really enjoy visiting galleries that focus on curation. The Untitled team is made up of curators, designers and architects providing not only an overall cohesiveness in the quality of galleries it selects, but in the fair design itself. It's a pleasant and stimulating place to be. The natural light flows in through the skylights. I just love how each gallery is set back differently and the concept is open – not boxy like other fairs.
Dates: December 4-8
Find a collection of 126 international galleries and nonprofit spaces from 28 countries and 57 cities make up the 2019 roster, carefully selected by Artistic Director and Curator Omar López-Chahoud.
Adult Admission: $40.00
Ocean Drive and 12th Street, Miami Beach | https://untitledartfairs.com/miami-beach
Flashback
Here's a look back at some of the events I've attended in past years.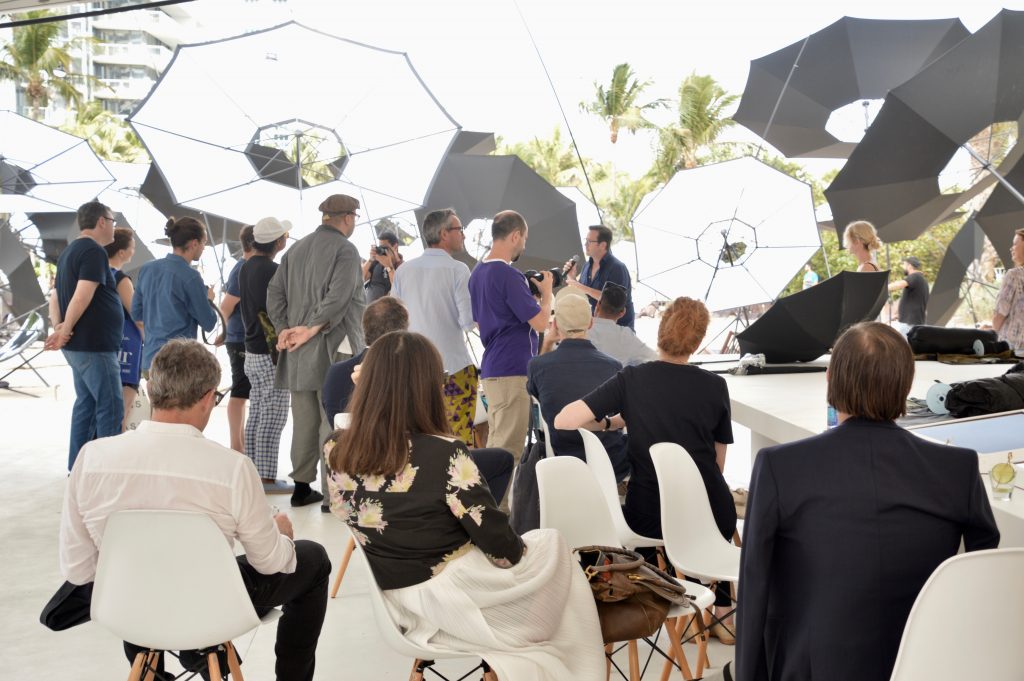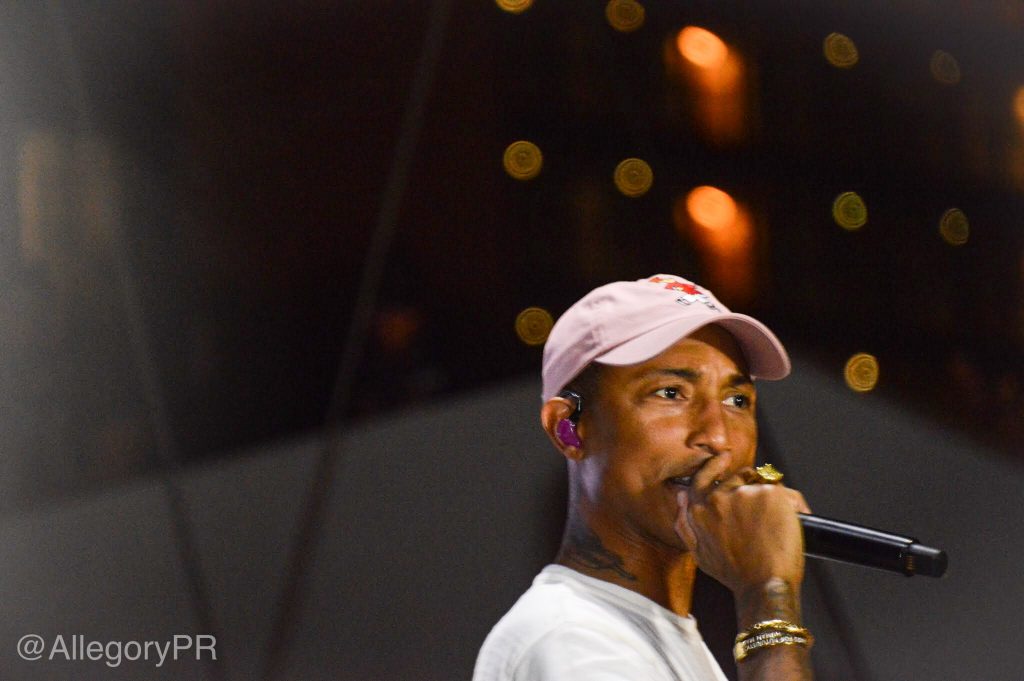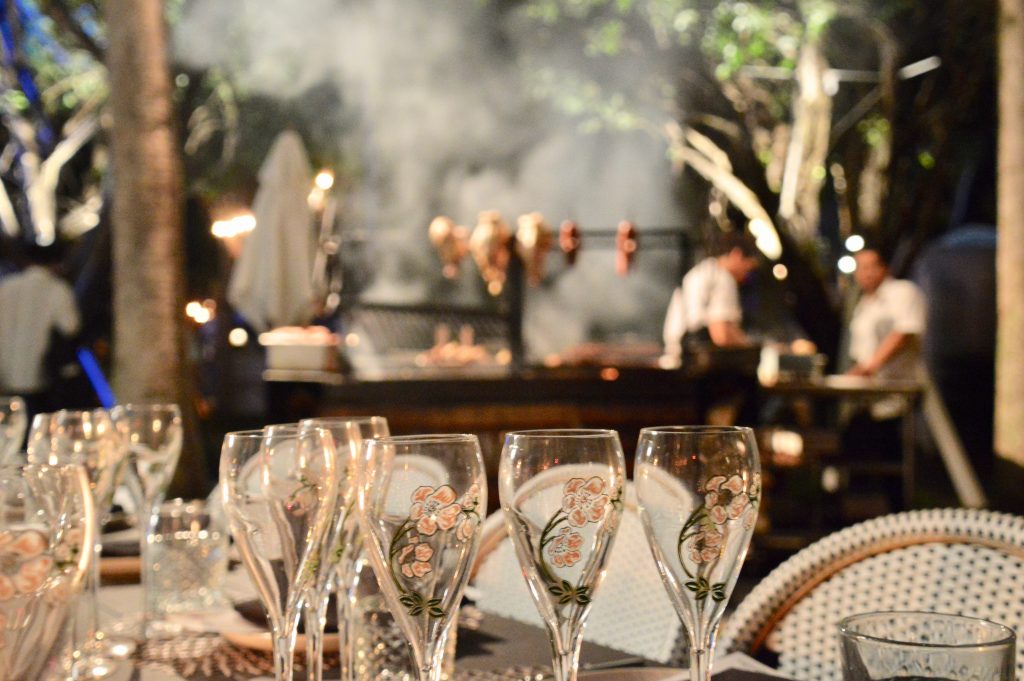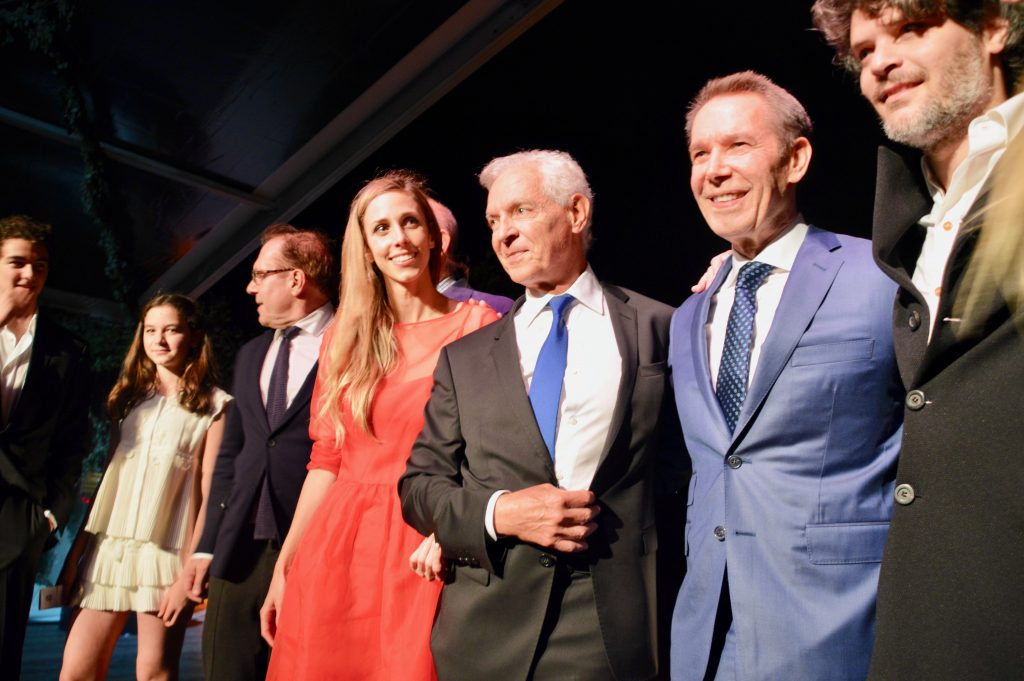 Put on your comfy and stylish shoes and I'll see you there!
Read my past and future published articles here and follow @AllegoryPR #MyArtEscape for daily Art Basel, Miami Art Week updates.