In celebration of World Health Day (April 7th), today's blog post is dedicated to artist, Registered Nurse, wife and mother, Meg Wallace. A couple of weeks ago I asked on LinkedIn and Facebook, for local artists to share a work and statement of hope to include on my blog.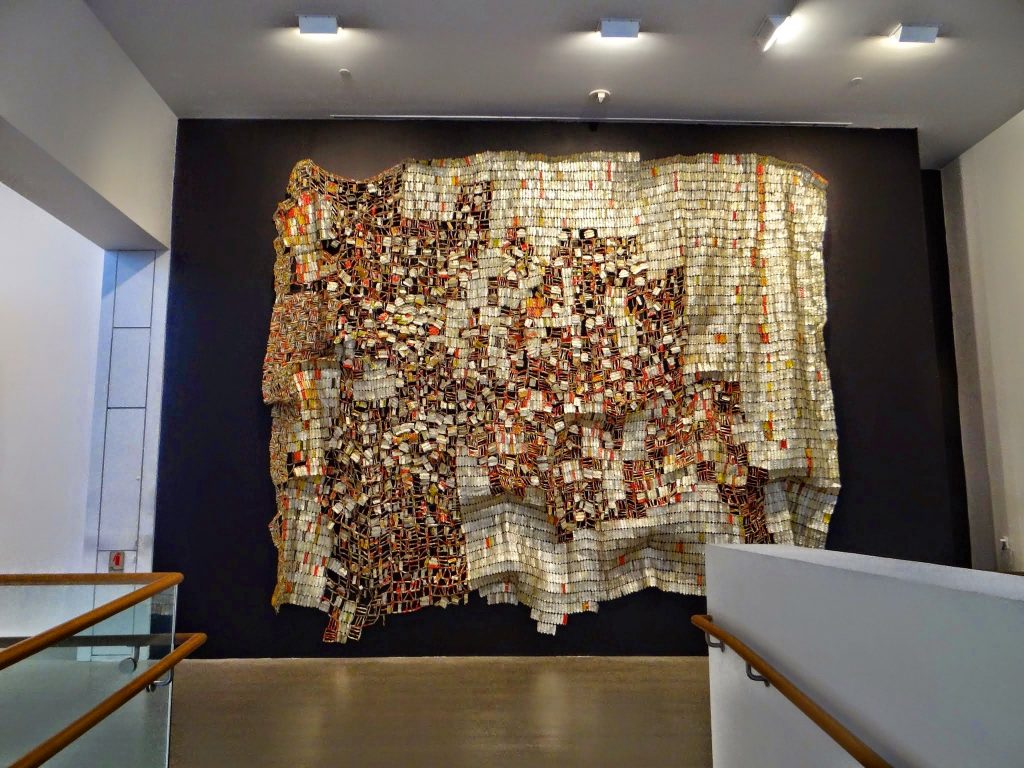 A Little History on #MyArtEscape
I began #MyArtEscape Instagram posts on June 10, 2014 after a visit to the Bass Museum to see the El Anatsui's solo exhibition, "Gravity and Grace." It was at that moment when I started documenting my visits to art museums, galleries, or art in public spaces as a means for me to escape from reality.
Art is that special place where I can leave behind deadlines, stress, arguments or sadness. The work of art must take my breath away and transport me somewhere else. I then research about the artist and his/her work and then watch how my visceral response transforms into a moment of intellectual truth.
More than 1,000 posts later, #MyArtEscape has evolved and I now focus my writing on travel, food, wine, nature, art and art fairs not just on social media, but for art and travel publications.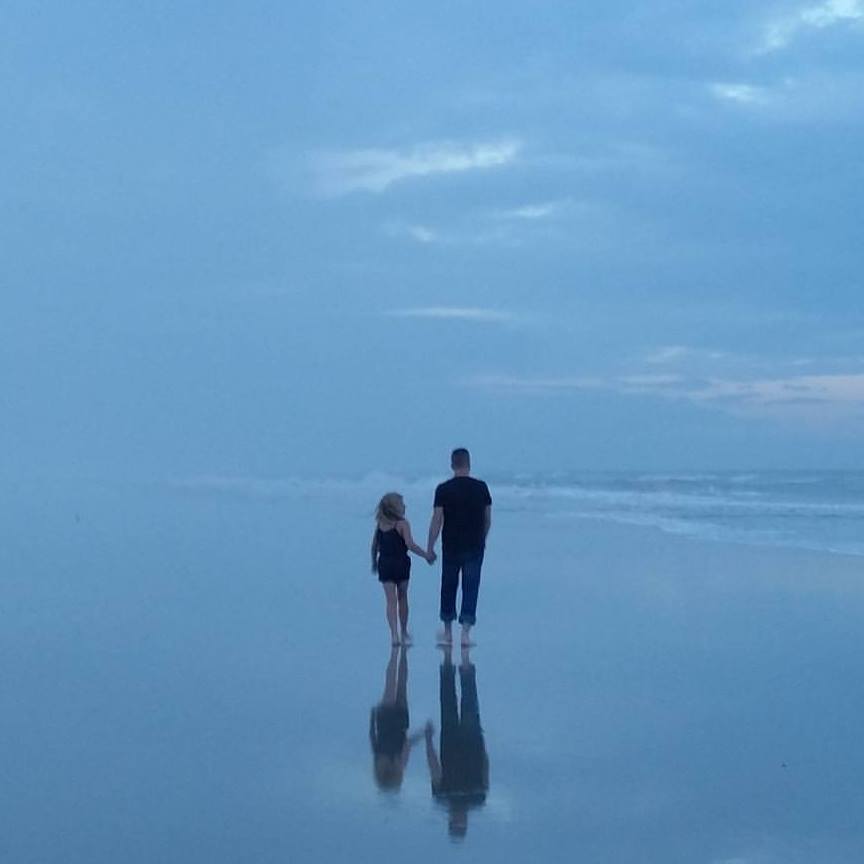 Hand in Hand by Meg Wallace
"It was a beautiful moment I captured with my daughter and hubby not too long ago," explains Meg. "It was lightly raining at the time and it looked like they were walking on water. To me, it gives me a great sense of calm. It also brings to my mind the biblical story of when Peter got out of the boat to walk on water. When Peter began to sink in fear, Jesus reached down and lifted him by his hand. In moments of crisis, we can vacillate between being courageous and being struck down by fear. It is important to know we are not alone. We can get through this together, hand in hand.
I have no idea what the future holds, but I am so encouraged to see most of the world coming together in this crisis and helping each other through these difficult times."
When Meg had sent this photograph and statement, her sister had been hospitalized and was not allowed visitors because of the COVID-19 pandemic. Although filled with worry, Meg's faith helped her cope.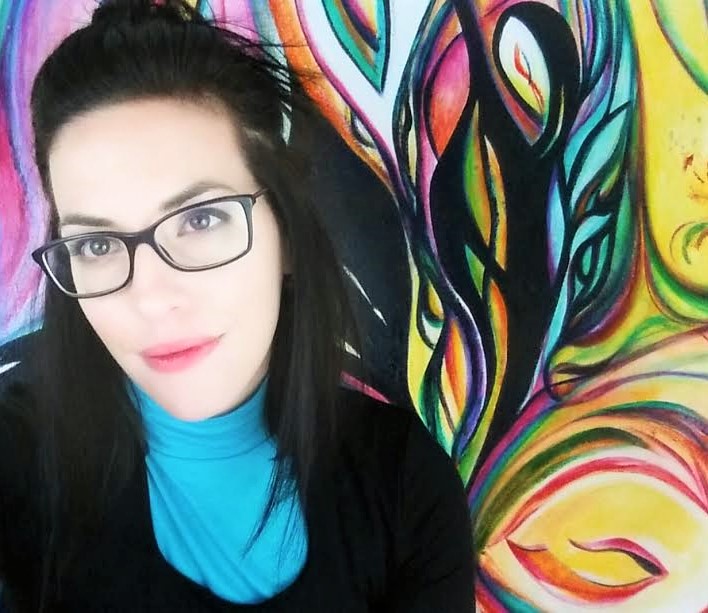 About Meg
I met Meg at the Home Design and Remodeling Show where she was an At Home with Art showcase featured artist. (At the time, I was the managing curator of this show activation and also did the PR and social media. I have since become the Marketing and Communications Director.)
Part of her submission was a commitment statement. Here is what Meg wrote:
"Born and raised in South Florida, I have been infused with flavors unique to South Florida. With various cultures, comes various beliefs and artistic forms of expression. I believe art can transform and influence others in powerful ways. For over 17 years, I have volunteered with youth, abused and neglected children and women in our community. I have had the privilege of proposing and assisting with The Human Rights/ Human Wrongs campaign and Exhibition in 2012 and offering art therapy to sex trafficking child survivors at Kristi House. Art can bring hope into hopeless situations as well as instigate conversations amongst people. If I was given the chance to be an ambassador to the South Florida Art Community, I would use this platform to find a way to bring the Art Community together to help positively influence the South Florida Community."
Meg wrote this statement in 2017, but her words seem even more meaningful today. Art does have the power to start conversations and transform our lives and community.

Today and always, we are thankful for healthcare professionals for taking care of us and our loved ones. Let's also remember to thank artists like Meg who through their expressions, continue to give us hope.
I invite you to take a look at Meg's art: mwcollections.com | @megwallace_art
Although we may feel confined during the stay-at-home order, remember that…
Art is the only way to run away without leaving home. ~ Twyla Tharp
@AllegoryPR #MyArtEscape