Everyone loves to find inspiration from our favorite celebrities, so be sure to have the camera ready, plus pen and paper in hand when visiting the Miami Home Design and Remodeling Show. "Trading Spaces" star John Gidding will headline the Miami Home Show along with plenty of other South Florida personalities who will share or receive some Interior Design inspiration on Labor Day Weekend, from Friday, August 31st to Monday, September 3rd (Labor Day.)  NEW LOCATION:  Mana Wynwood Convention Center, 318 NW 23rd St, Miami, 33127.
Find over 150,000 square feet of exhibition space filled with thousands of choices for the home, backyard, or office remodeling project: furniture; fine art and décor; landscaping items, patio furniture and grills; appliances; doors, cabinets and fixtures; flooring; home automation; wall and window treatments; home automation; hurricane protection, pergolas, awnings and much more. Plus, find special offers and savings exclusive to the Show.
What to Expect at the Miami-Wynwood Home Show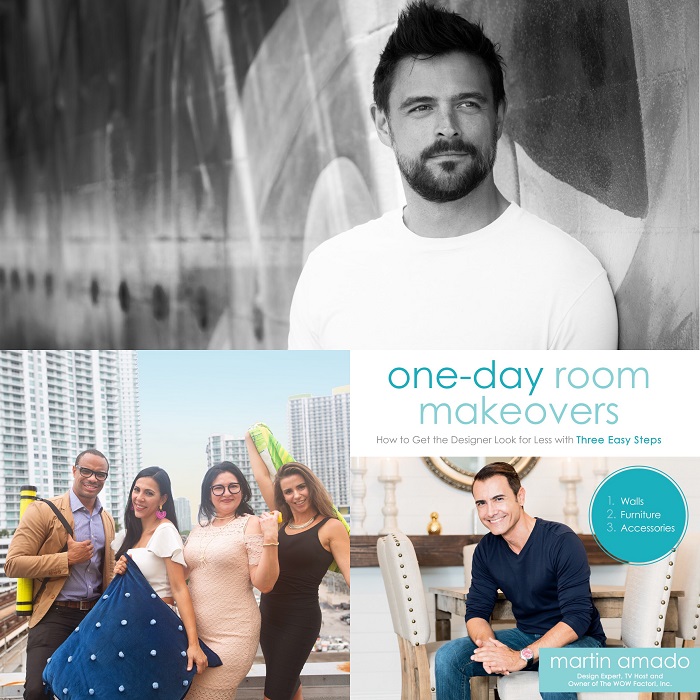 John Gidding of TLC's "Trading Spaces" and HGTV's "Curb Appeal" presents,Living in Art: Decorating Through Self-Expression. Gidding will share some takeaways for how to feel about your own "art collection"; identify ways of making walls have a purpose in each room; introduce different usages of art in interiors through furniture, installations, paintings, graffiti, etc.; and discuss the role of art in "Trading Spaces" and why it's always put off as "homework. He'll also paint an original work of art during the first day (before and between presentations) which will be raffled off to an audience member at his final presentation.
Continue reading "Find Stellar Design Inspiration at the Miami Home Show! | Labor Day Weekend"