Thinking in Reverse
Today, I'm going to talk about how a delicious French Pinot Noir inspired me to make Broiled Salmon with Beurre Blanc. Be forewarned that if you're counting calories, this classic French dish is rich in butter and cream and will take a bit of time to prepare. Overall, it's an easy weekend meal that's sure to please.
I've reversed the order of my previous posts leaving my personal reflection about this past week out of quarantine, until last. I think it's important, so I hope you make it there. 👇🏼
Most of the time when I prepare a meal, I turn to Google or my favorite Wine Guru for advice to find the perfect pairing. Now that I have a little bit more knowledge about wine than I did six weeks ago (I'll get to that next week), I'm doing the opposite. Needing to practice the WSET Systematic Approaching to Tasting (SAT) each weekend, I find a quiet moment to sit and analyze the wine: it's color, aroma, taste, and do a bit of background research on the winemaker's website or read some reviewer's tasting notes. Then, I figure out what dish will work.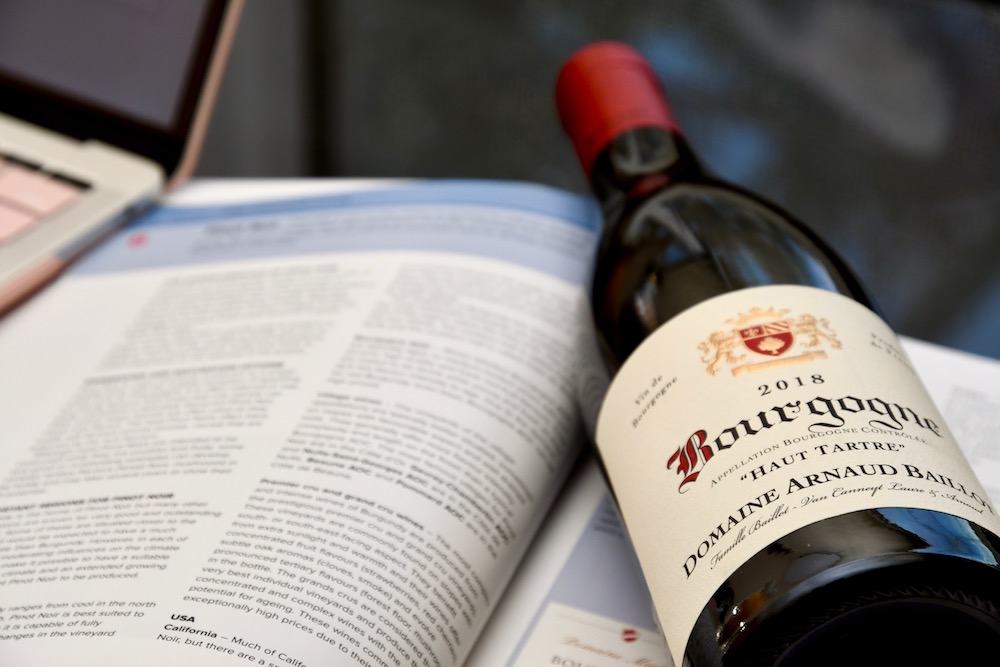 The Wine: Arnaud Baillot – Bourgogne "Haut Tartre" 2018
100% Pinot Noir
It's extremely difficult to find information about Domaine Arnaud Baillot. They don't have a website, but you can follow them on Instagram. You also won't find reviews, but that could easily impede your visceral reaction. Despite how much you may know about wine, a simple like or don't like is a great start. Then, you can research this area of Bourgogne (Burgundy) to further understand how expressions of Pinot Noir from here differ from other areas of the world.
I found this wine to be rich, yet refreshing. It brought back childhood memories of eating juicy summer cherries after a morning of picking at Niagara-on-the-Lake – lip smacking delicious! There were hints of strawberry, cherry candies, and dark chocolate. The wine had a lovely finish. I'd happily drink it on its own, simply paired with the summer sunset!
If you're an expert reading my wine newbie descriptor, feel free to write a more in-depth review in the comment box below. Remember, that I'm just practicing. 😊
Domaine Arnaud Baillot is located in Beaune, the heart of the Côte d'Or. Owner and winemaker, Arnaud is passionate about the diversity of wines the Burgundy region has to offer. He and his wife Laure (grandaughter of Domaine Hudelot-Noëllat in Chambolle-Musigny) produce a spectacular range of villages and crus Burgundy wines.
You can find some of Arnaud Baillot's wines at Wine by the Bay in Miami. (The owner, Stefano BTW is the above-mentioned "Wine Guru" and my wine mentor.)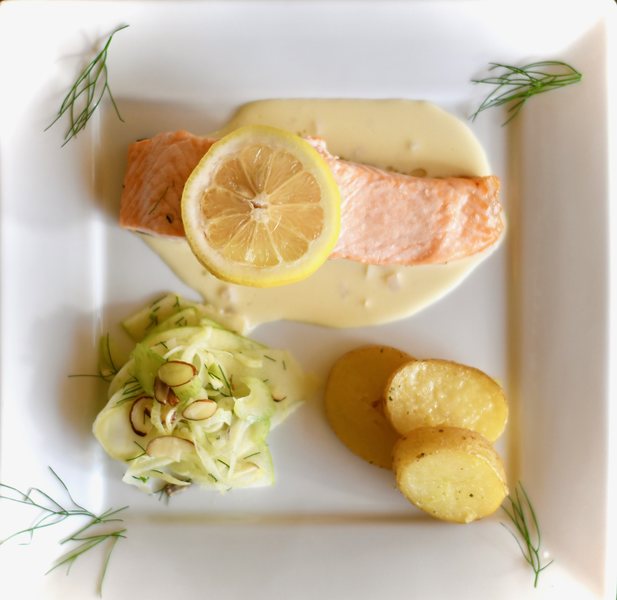 Salmon with Beurre Blanc (inspired by the Morton's Steakhouse recipe posted on Delish.)
1 teaspoon clarified butter or olive oil
¾ heavy cream
1 large shallot, minced (about 1/4 cup)
1/3 cup dry white wine
3/4 cup (1 1/2 sticks) unsalted butter, softened
1 teaspoon fresh lemon juice
1/4 teaspoon salt
Freshly ground white pepper
In a medium saucepan, heat the clarified butter over medium-low heat. Add the shallot and sauté for 2 to 3 minutes, or until it softens without coloring.
Add the wine, raise the heat to medium-high, and bring to a boil. Reduce the heat and simmer for 3 to 4 minutes, or until the wine reduces and the liquid coats the bottom of the pan. Add the cream and simmer, stirring often, for 5 to 7 minutes, or until reduced by half.
Reduce the heat to low and begin adding the butter, a tablespoon at a time, whisking after each addition. Do not allow the cream to boil once the butter is added.
For the salmon, I brushed each side with olive oil, sprinkled the salmon with salt and pepper and broiled each side for about 7 minutes.
Place the Beurre Blanc sauce on the dish, top with the salmon and garnish with lemon slices.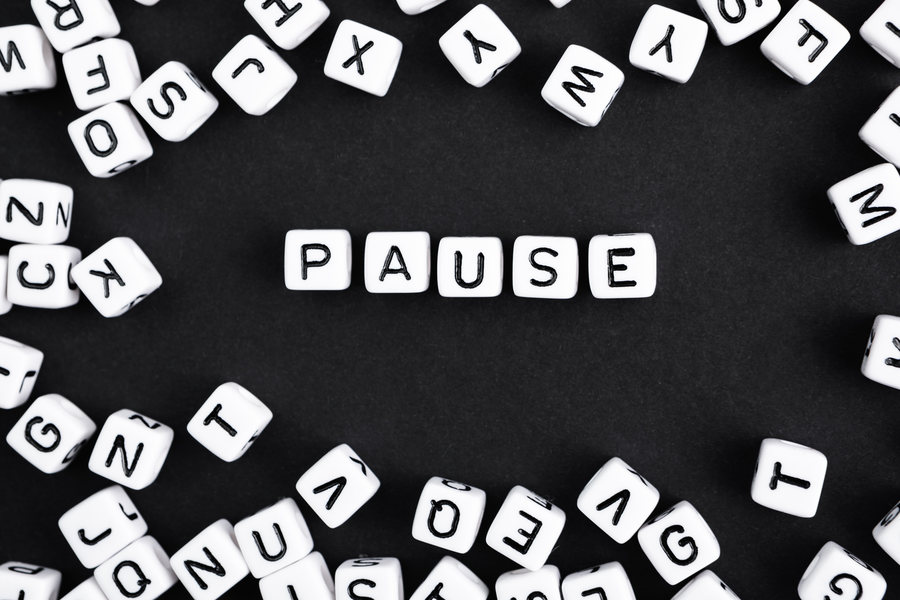 Thinking in Reverse
Today, I'm thinking about "thinking in reverse." My pairing menu was planned and the blog written in reverse order. Thinking in reverse may initially feel like walking backwards: it makes us uncomfortable. However, it leads to greater creativity and maybe better and long-lasting solutions. Read more here.
It's now Week 2 of the return to the "new norm."
It's also now just past one week of international protests, which is a term that I would rather say than "civil unrest." Writing about food and wine seemed trivial last week – kind of self-indulgent, so I paused and spent the week listening and thinking.
COVID-19 reminds us that there are forces beyond our control and millions of people worldwide stopped daily life to protect each other from accelerating the pandemic's impact. With respect to the protests, it's time to pause and listen. We can't reverse history, but it's time to think in reverse.
Let's determine what we value most and re-examine our values.
"Chaos is what we've lost touch with. This is why it is given a bad name. It is feared by the dominant archetype of our world, which is Ego, which clenches because its existence is defined in terms of control."

― Terence McKenna
Follow me on Instagram @AllegoryPR #MyArtEscape