Two Canadian Dessert Recipes and More
Today's blog pays tribute to my mother and includes two cherished Canadian desserts: Nanaimo Bars and Butter Tarts. My Mom wasn't a very good cook, but she loved to have people over for dinner and no one ever turned down an invitation. The problem with my mother's cooking was that she was too limiting, for example: lesser quality ingredients to save money; less salt because sodium isn't good for you; and she was British. Let's face it, when it comes to food England isn't France or Italy. Growing up, I suffered through a fair share of Roast Beef and Yorkshire Pudding, Bubble and Squeak, Bangers and Mash, Trifle and Plum Pudding while silently wishing that I was born Italian.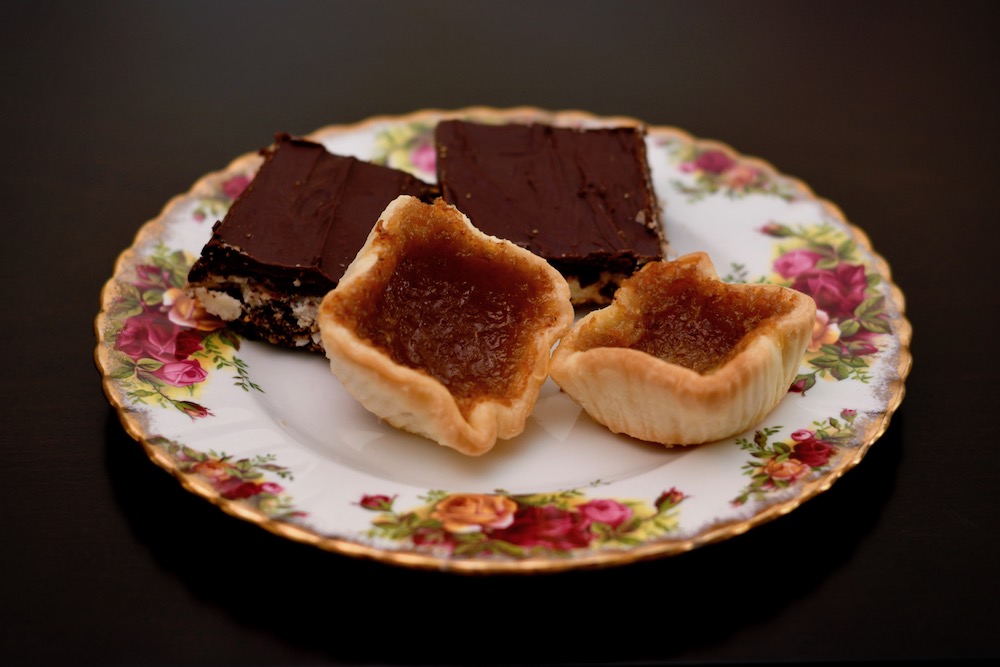 On the other hand, my frugal Mom could bake and she never skimped on butter, sugar, chocolate, or whatever ingredient was needed to make dessert. The best part about mediocre suppers (as a Brit says) was that on special occasions, we could eat at least two kinds of desserts and Christmas was a sugar smorgasbord! It's these memories that inspire today's dessert menu — just keep reading a little more…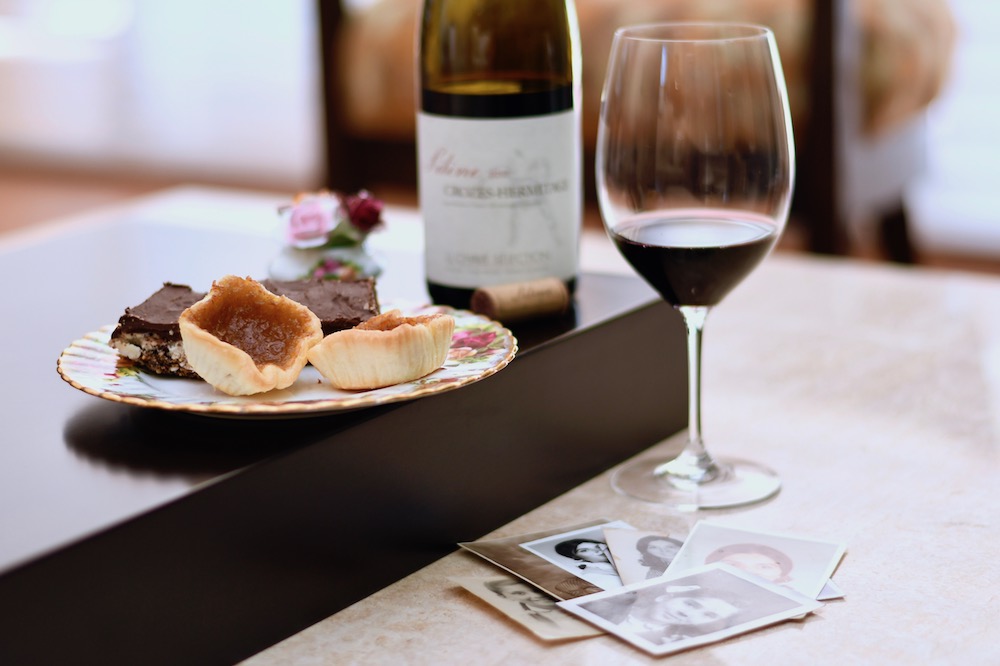 It's now Week 10 of the now relaxed, stay-at-home order. Since I've always worked remotely and anyone who I deal with is also doing the same, there's nowhere yet to really go. I'm not so sure either if I'll be heading out soon for a socially distant lunch, shopping spree, or nail appointment. Will you be?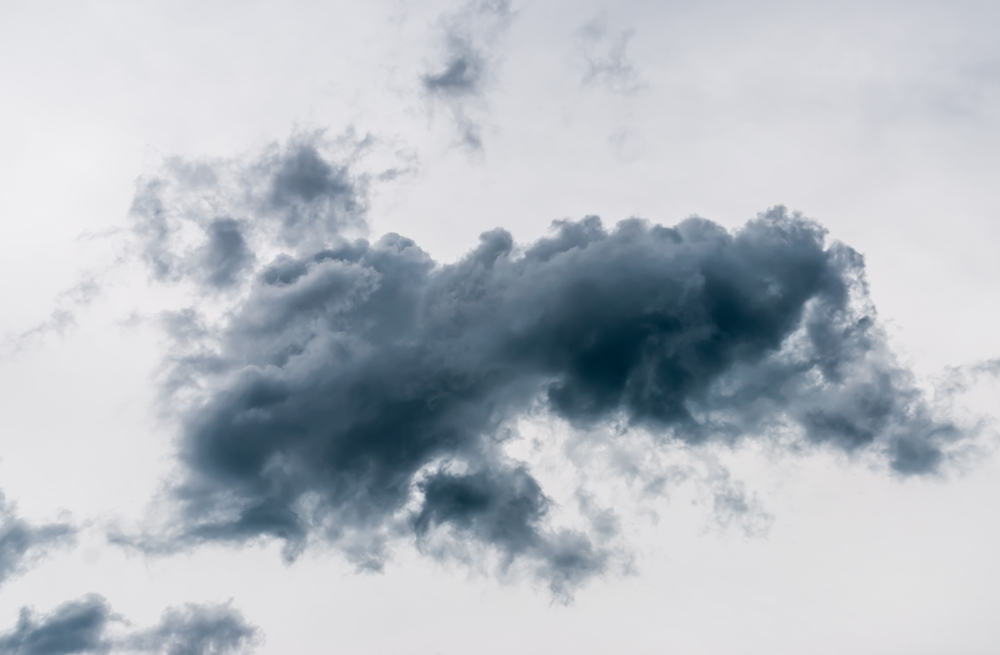 In May I Mourn
Today, marks nine years since my Mom passed away. As soon as May arrives, it's like a dark cloud sits over me. No matter how fast I run from this cloud, it follows me. Like so many people in these current circumstances, who are saying their last goodbyes from a distance, I can relate. My Mom lost her battle with cancer one week after Mother's Day. I sat in my backyard while she was at a hospice center in Canada, when we cried through one of our last conversations – a Happy Mother's Day wish. It wasn't happy, but what could I say?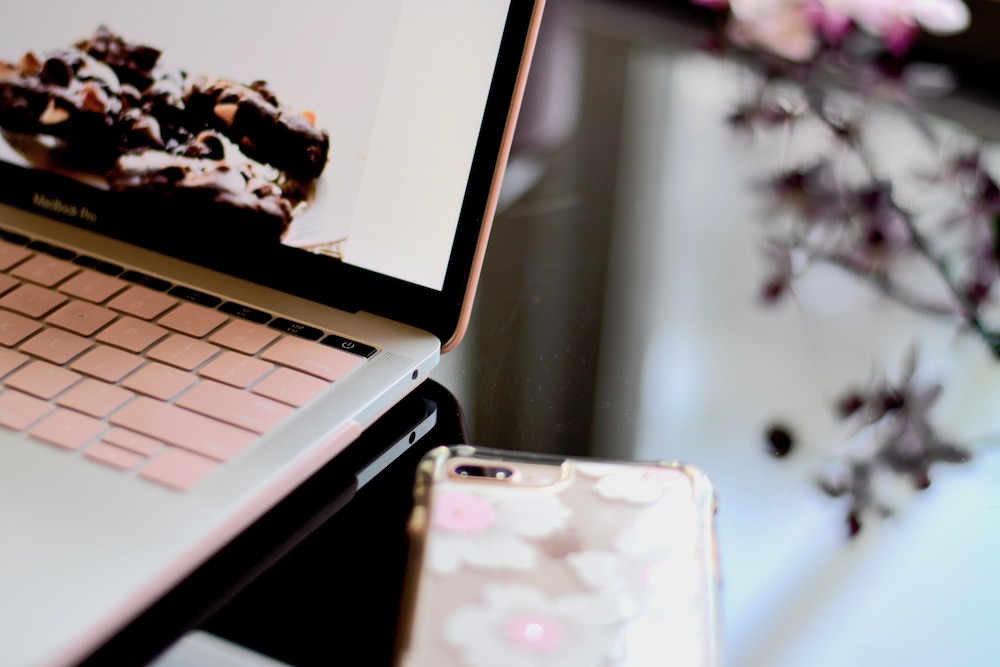 The Reasons Why I Blog
Yes, I won't deny it – I do blog for SEO. What writer or business owner doesn't? However, my "call to write" is because of the following:
I write because I can express myself so much better than in spoken words.
I want to be heard because sometimes the people closest to me aren't listening. I also want to be heard by others and I do appreciate the feedback received on social media.
Expanding on the latter point, I hope that someone else identifies with my subject and is inspired to cook, bake, drink wine, learn more about art, etc.
Finally, I write to leave something behind. When you lose a loved one, you hold tight to memories and material things such as photos, birthday cards, letters, Fine China – anything to keep that person close long after they're gone. This blog is for my own children. Currently, they are slightly annoyed that they can't eat before I get the perfect photo. However, maybe one day they'll treasure these recipes and ramblings.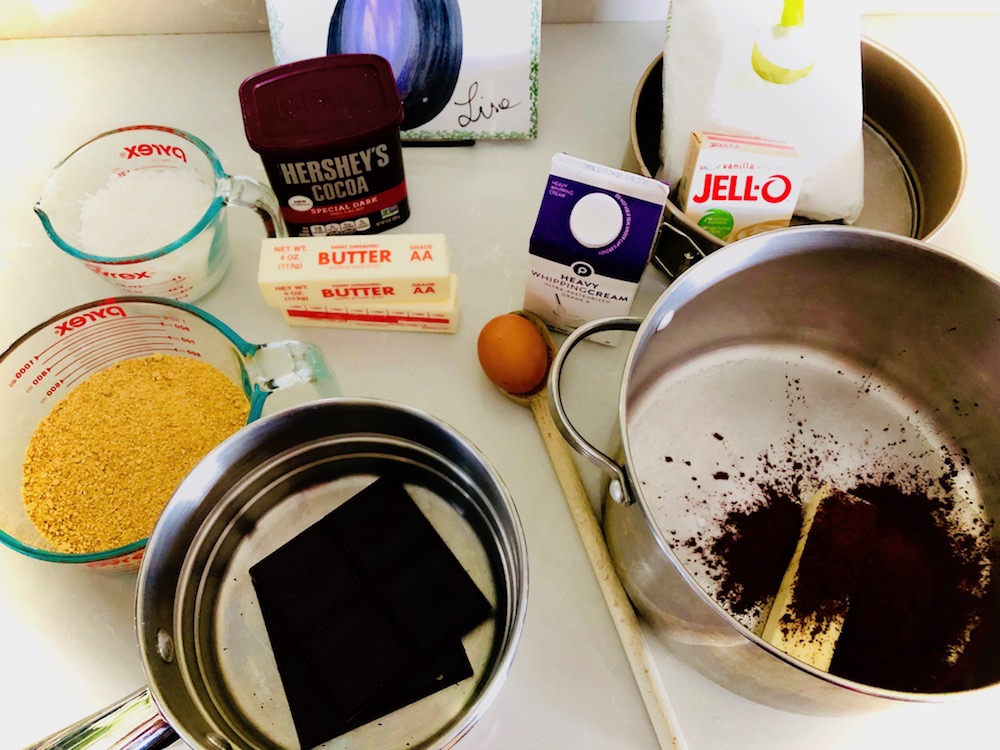 Nanaimo Bars
Unless you're from Quebec, it's really hard to define Canadian food. However, I'm delighted to share a couple of my favorite desserts that are apparently indigenous to Canada (not England.) There's an interesting history to Nanaimo Bars (named after a city in British Colombia) and I suggest you read it here. If you visit B.C., you can follow the Nanaimo Bar Trail! Although there are many versions of this recipe, I've adapted the one created by the winner of the 1986 Best Nanaimo Bar Recipe contest held by the then, Mayor of Nanaimo. You can find Joyce Hardcastle's recipe here.
Bottom Layer
½ cup (125 mL) unsalted butter (preferably European-style cultured butter)
5 Tbsp (75 mL) cocoa powder
¼ cup (50 mL) granulated sugar
1 egg, beaten
1 ¾ cups (425 mL) graham wafer crumbs
1 cup (250 mL) shredded coconut
½ cup (125 mL) almonds, finely chopped (Note: I didn't use nuts. See Blog Bloopers below.)
1. Pour 2 cups (500 mL) water into bottom of double boiler. Place on stove over medium heat and bring water to simmer.
2. In top of double boiler; combine butter, cocoa and sugar; place over simmering water. Heat, stirring, until butter has melted and mixture is smooth.
3. Add beaten egg; stir until thick. Remove top of double boiler from heat. Stir in graham wafer crumbs, coconut and almonds.
4. Scrape into parchment paper-lined 8-inch (2 L) square baking dish. Press firmly to create even bottom layer.
5. Tip: If you don't have a double boiler, half-fill a saucepan with water and heat over medium heat until water begins to simmer. Then, place a metal or glass bowl over the simmering water and proceed as directed.
Middle Layer
½ cup (125 mL) unsalted butter, softened
2 tbsp + 2 tsp (40 mL) whipping or heavy cream
2 Tbsp (30 mL) vanilla custard powder
2 cups (500 mL) icing sugar
With a mixer, cream together butter, cream and custard powder. Gradually add icing sugar; beat until light and fluffy. Scrape over bottom layer, smoothing top with spatula or palette knife.
Topping
4 oz (115 g) semi-sweet chocolate
2 Tbsp (30 mL) unsalted butter
In clean double boiler, melt chocolate and butter together. Remove from heat; let cool slightly. When cool, but still liquid, pour over custard layer.
Cover and refrigerate until cold. (About six hours.)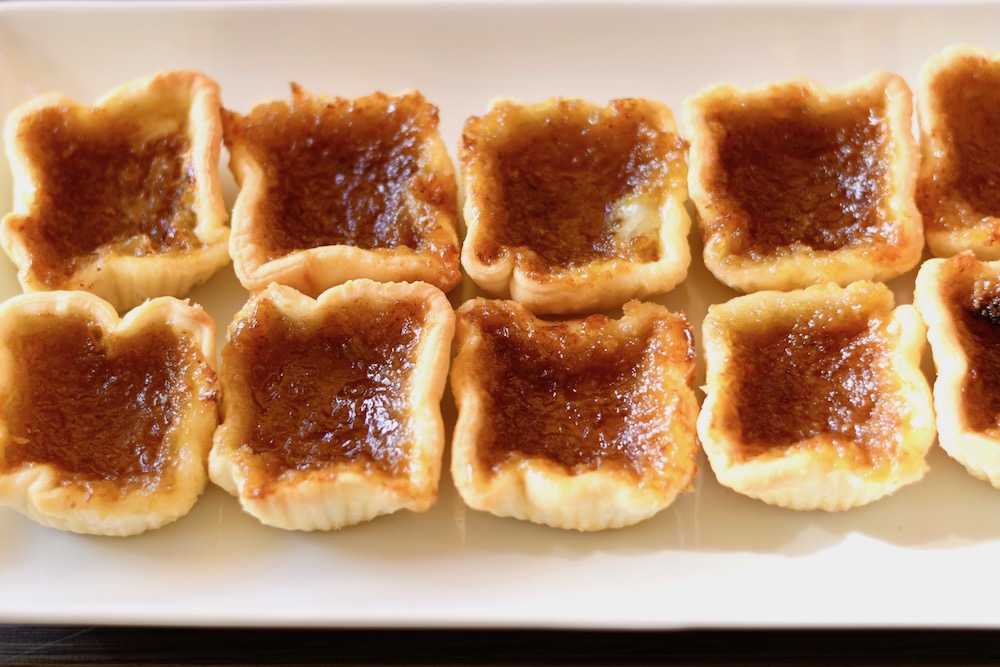 Butter Tarts
Unless I've forgotten, my mother never made her own Butter Tarts. It was a dessert staple and a cheap sweet treat. There are versions of this recipe that include raisins, but I never liked them included then so certainly will not add them now.
Pastry
2 ¼ cups flour, pastry flour is best to use but all-purpose will do
1 tbsp brown sugar
½ tsp salt
1/2 cup shortening, Very cold and cut in cubes
1/2 cup butter, Very cold and cut in cubes
6 tbsp ice water, approximately, enough to bring the dough together
1. Pulse the cold butter and shortening into the flour sugar and salt using a food processor until the shortening or butter is reduced to pea sized pieces.
2. Sprinkle the water over the surface and toss with a fork until the water is just incorporated into the dough. Do not over work the dough; handle it only enough so that the dough stays together.
3. Form the dough into two rounds about an inch thick.
4. Wrap in plastic wrap and let rest in the fridge for about a half hour.
5. Roll out on lightly floured surface. Cut into rounds with 4 inch cutter. Fit into muffin cups. Chill in the fridge or freezer while you prepare the filling. Cold pastry heading into a hot oven will always be flakier.
Filling
1/2 cup lightly packed brown sugar
1/2 cup corn syrup
1/4 cup butter, melted
1 egg
1 tsp vanilla extract
1/4 tsp salt
(Optional: ½ cup raisins, substituting, pecans, walnuts or chocolate chips.)
1. Combine all filling ingredients except raisins.
2. Mix well.
3. Sprinkle raisins in a single layer in the bottom of the pastry lined muffin cups.
4. Fill 2/3 full with syrup mixture.
5. Bake on bottom shelf of oven at 425 degrees F for 12 to 15 minutes.
6. Cool completely on a wire rack and remove tarts from from pans.
Blog Bloopers
Baking is an exact science and if you want to improvise, stick to cooking. A few things went wrong:
(1) For the Nanaimo Bars, I only had a rectangle baking pan and an 8-inch round, springform pan. Because of a nut allergy, I added more graham cracker crumbs to make up the difference. With too much crust crumbs on my hands, I had to decide between discarding some of this mix to fit in the round pan or fill a rectangular pan. I did the latter and what a mistake! There wasn't enough custard filling and spreading it thinly was a disaster (see below for the lesson learned.) I then made more ganache to cover up the mistake and avoid a sweet tragedy!
(2) For the Butter Tarts, I did not make my own crust, but plan to do so in the future so I left that part in. As you know, some items are hard to come by, so I substituted store-bought pie dough for pastry flour to make a dough from scratch. I then cut the full size pre-cut pie dough into small circles by using a glass. Note: anticipating a gooey baked mess, I also used foil cupcake liners that I later removed once the tarts had cooled.
Wine of the Week: Domaine Jean-Louis Chave, Crozes-Hermitage Silene 2017 from Wine by the Bay.
(3) When conceiving a blog post, I usually plan the wine and prepare the meal before I take the photo. Because I had already opened this bottle the night before for dinner, I had just presumed that a Syrah would work with a chocolate dessert. While this pairing wasn't bad, it wasn't perfect. The Crozes-Hermitage Silene 2017 is a gentle beauty and a nice expression of this style. It paired well with my French-inspired dinner and I'll write about it next week!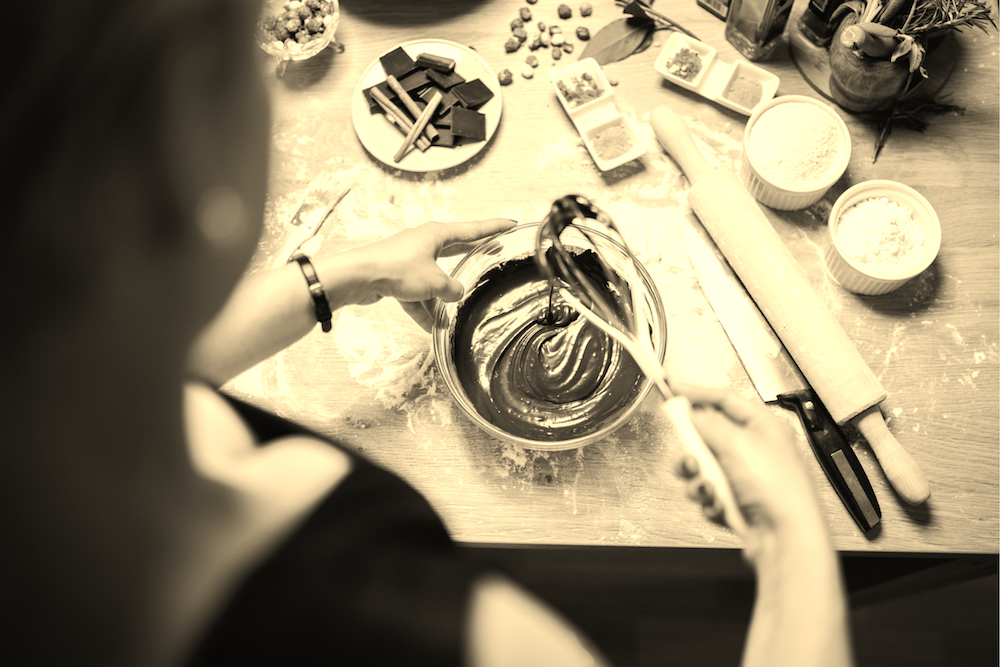 Can Actions Speak Louder than Words?
My mother never told me that she loved me. It's strange to grow up never hearing those three words and although I struggle to say it myself, I make sure that the ones I love hear it maybe not every day, but enough. I honestly can't understand why it was so hard, but as I failed to evenly spread the middle layer of Nanaimo Bars, I thought of my mother's perfect centers: yellow and creamy and not a crumb from the first layer mixed in. (I guess it may have taken her a few times to get it right.)
It's at that moment when I realized that maybe what she couldn't express in words, she was able to say in her dessert making. A way for her to communicate, like writing is to me.
The kitchen is where we deal with the elements of the universe. It is where we come to understand our past and ourselves. ~ Laura Esquivel (Author of Like Water for Chocolate.)
@AllegoryPR #MyArtEscape
Resources:
If you are grieving loss or have lost a loved one during the COVID-19 Pandemic, here are a few helpful articles.
Check out this Death by Chocolate recipes too!